Okay, I'm sure every runner remembers that game "Two Truths and a Lie." You come up with two stories or facts that are true then one that is, well duh, a lie. Trying to make it tricky for your friends to figure out the lie, usually you pick some pretty off the wall REAL things that happened. Well, here will be a little runner's version of that.
Finally I may have a better shot at pulling one over on you guys, I'm pretty sucky at lying face-to-face, so now I can hide my smirks behind the words. 😉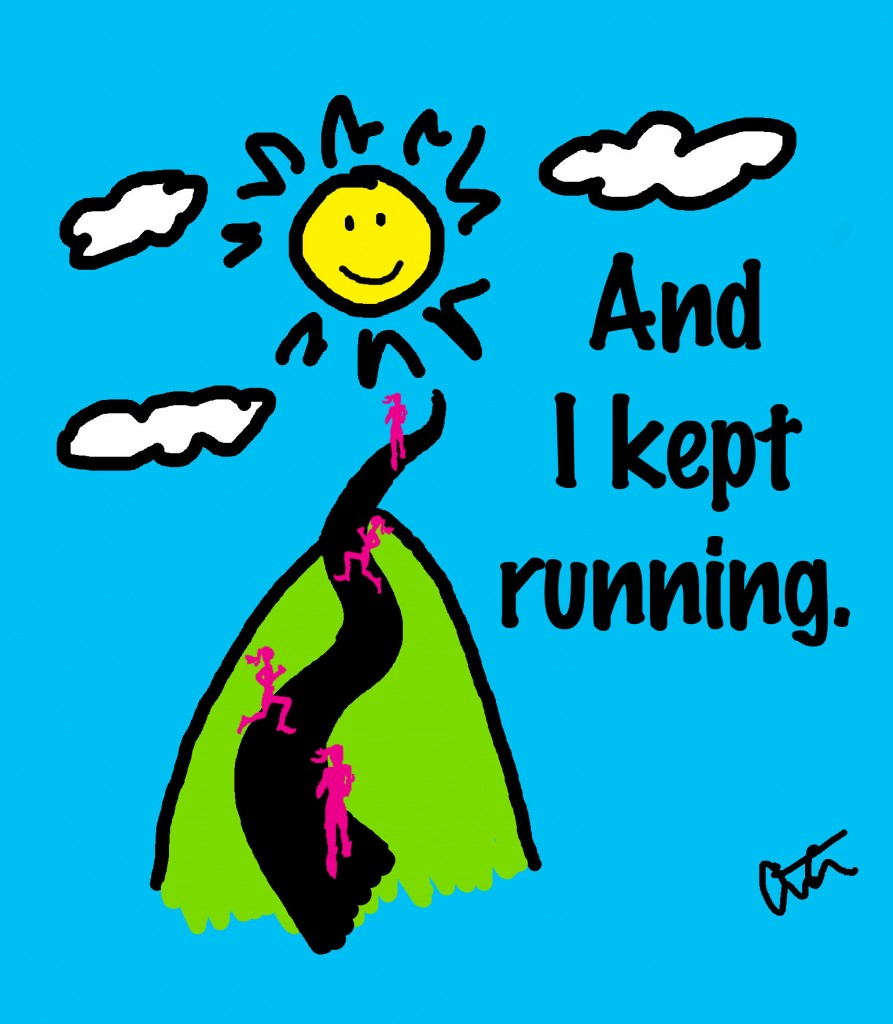 Running Shoots the Brain Up With Endorphins = Puts You in a Happy Mood

Exercise causes the body to release 'feel good' hormones called endorphins. When these are picked up by the brain's receptors it puts you in a happier, more positive mood. But let's be honest and say that running gives you cooler endorphins than other forms of exercise. 😉
Endorphins released from running give the brain a similar kind of 'high' or sensation that people experience doing other not-so-healthy alternatives: drugs, binge eating, gambling…and if we're going to acknowledge it as a true addiction…sex addiction?? (haha…wow, I'm so mature, right?) So people recovering from other addictions have found taking up running, or other forms of exercise, really helpful. Maybe LiLo should really stick with this running thing.
Running, because of the natural 'high', and the positive reinforcement of setting goals, putting in hard work, and reaching those goals, has also proven to be helpful with those struggling with depression. Running also introduces people up to a new community and friendships, so those relationships also help with feeling better. Finally, anyone who's had a runner buddy can attest that some of the best free therapy sessions come from a good, solid run with lots of chatter.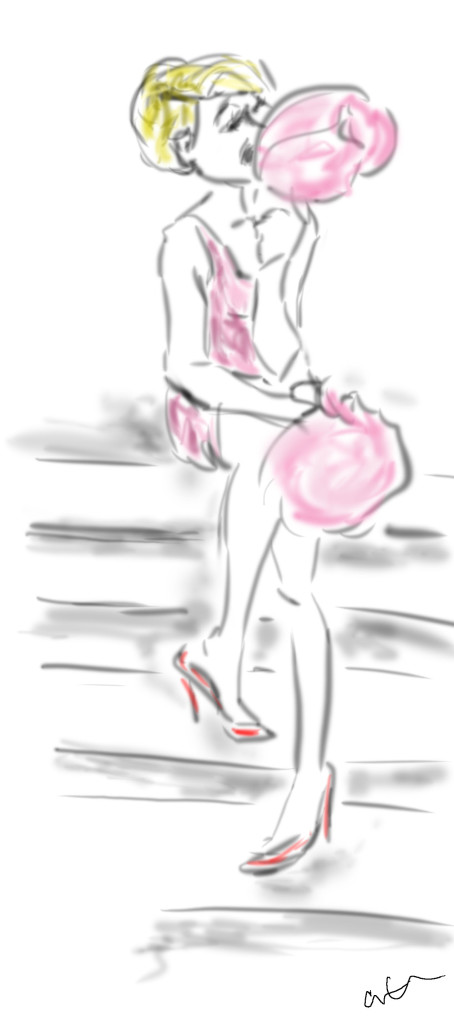 Running Helps Bolster Confidence

Running is hard. Bam…straight to the obvious. It takes a lot of self-motivation, effort, and pushing your limits to achieve those goals we set. But, when those goals are fulfilled, there are fewer more rewarding sensations. Hello, how awesome is the feeling of crossing the finish line and earning a brand spanking new PR?!?!?
Going through that goal setting and goal fulfillment process instills a work ethic and helps breed confidence. Running has a great way of helping boost self-esteem because of that confidence. Also, it gives you a whole new level of respect for yourself and your body; you view this body as a vehicle for performance, something that can really DO big things!!
Running and Endorphins Solve All 'Feeling Bum' Moods and Sad Feelings

So really we could solve all of life's problems if we all just started running, right? I mean, hello, we'll then have a world full of people with brains chock-loaded with endorphins. We'll eliminate all drug problems, all forms of substance abuse, we'll save all those marriages destroyed by 'sex addiction', we'll even clean up all of Hollywood so will movies be better??
There will no longer be anyone struggling with low self-esteem or depression either. Right?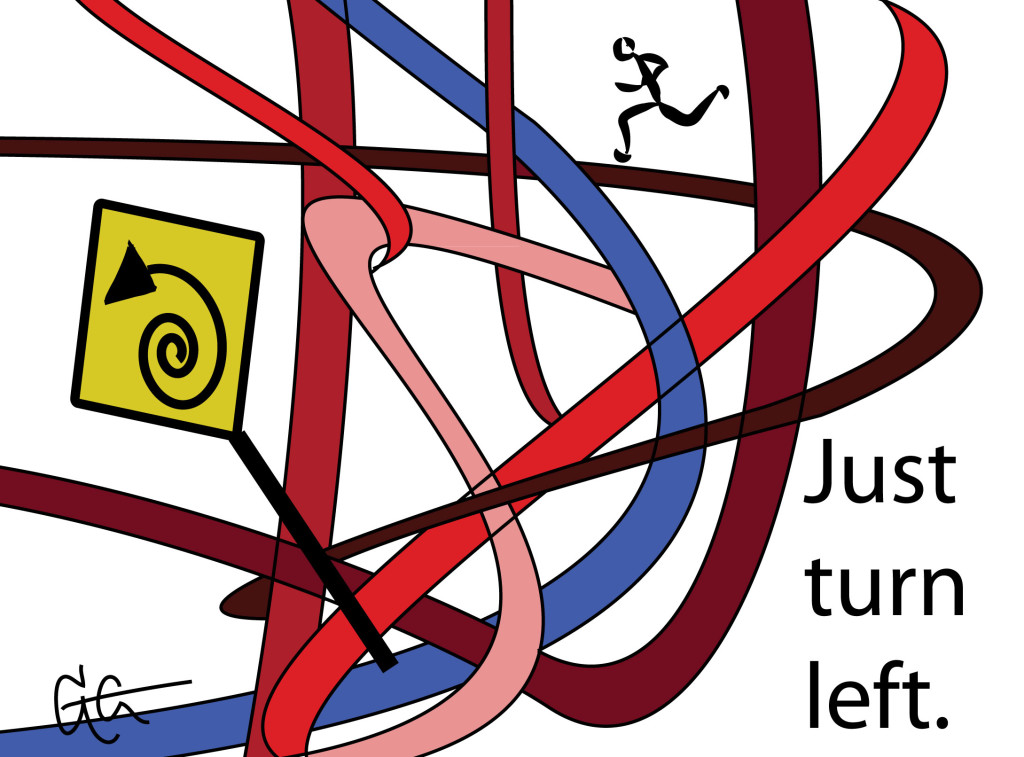 Okay, I think you see where I'm going and that last one is obviously the lie. YES, running does release endorphins but, sadly, they aren't a cure-all for more serious underlying issues. While, I still think that having running as a positive outlet in ADDITION to other forms of treatment help with these things, running isn't a magical cure-all.
I bring this up because I contributed a post to 'The Anxious Girls' Guide to Dating: Silencing the Inner Critic' because it touches on some more 'serious' stuff I don't always talk about here. Also, recently the British hurdler, Jack Green, has come forward saying he's switching sports because he's working to recovery from his depression.
Now the telegraph article sort of 'blames' the intensity of the sport of running for causing him to slip into this depression, while that may or may not be the case, I would like to say two things. 1) Yes, competing and training at such a high level naturally can put someone in the position of letting too much stress get to them, and when you've invested so much of yourself into the sport and you wind up falling short of your goals or injured, that can be a crushing blow magnified times a billion. 2) HOWEVER, I don't think it's as simple as that; as a professional athlete you go in knowing that you're not always going to win and that running IS cruel because there will always be injuries, and it's a sport that tests you like none-other. That said, you should have an underlying, true, self-motivated passion for simply running.
That is another whole other topic I could write on, but the main points I wanted to get out are that:
1) You should always run from within, truly love running. If you love the feeling of pushing yourself you can have a life-long relationship with running and that appreciation will get you through the 'low points' (ie: injuries, falling short)
2) Running is one of the best forms of free therapy and it certainly keeps many of us runners sane. But realize it's also totally natural to have days where you feel crummy, most times running can HELP that…but it's also not the magic bullet. If you need to supplement with other things…don't be ashamed or shy. Plus, when you're truly happy with yourself and your life it has a funny way of actually making your performance better. Shocker, right? [sarcastic font used…it's not a shocker…hehe.]
Run…be happy…my friends!!

1) Give me two truths and a lie on anything.
2) How has running helped improve your overall happiness, confidence, self-esteem, life, etc?
Way too many ways to count. Running keeps me sane! 🙂
3) What are some other ways, outside of running, that keep you happy in life?
Close friendships and family. Yea, my younger sib's rock!
Related posts: