The other night one of my friends asked me, "When you see people running, what are some of the things you judge them on?" Okay, so first off I guess I DO have to admit to being maaaybe just a bit judgmental of some of runners I see, but c'mon you know you've seen some things that made you giggle!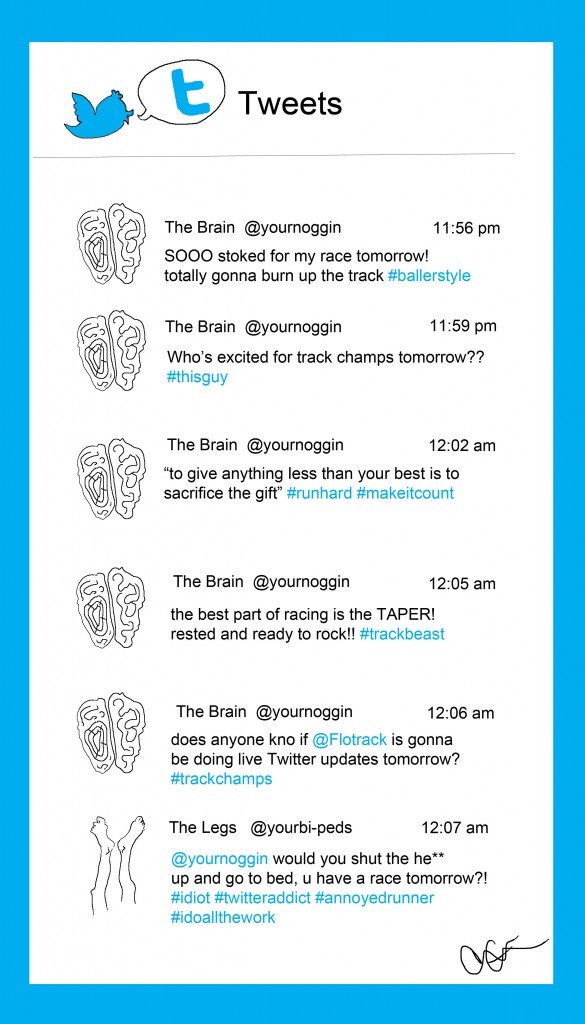 * Texters/talkers/phonies: *Disclaimer* I know I open myself up to some blogger hate here, so I apologize in advance, and if you fall into this category I'll still love you and maybe you can share how/why you do this. So, I do not understand how during a run people can get their thumbs texting and provide this crazy awesome spread of photo's. I've seen people update their Facebook/Twitter accounts while supposedly in said run. I just don't get it, and perhaps it is my insane LACK of coordination, but a part of my brain sort of thinks if you can text and tweet you probably should be running faster???
* Attire: Don't get me started on the chaffage wonder of running in jeans, I've seen people sporting cargo pants loaded with TONS of things even a key ring so large I could hear sleigh bells. There are people running around in Converse (love the brand, not for running though) and it makes me full on cringe when I imagine the injury risk.
* Fuel-belters: Look, there are certainly times and places for fuel belts but a four miler is not one of them. Unless of course you're running on the sun, any able bodied person should be able to make it through an easy run in the single digits without needing re-inforcements.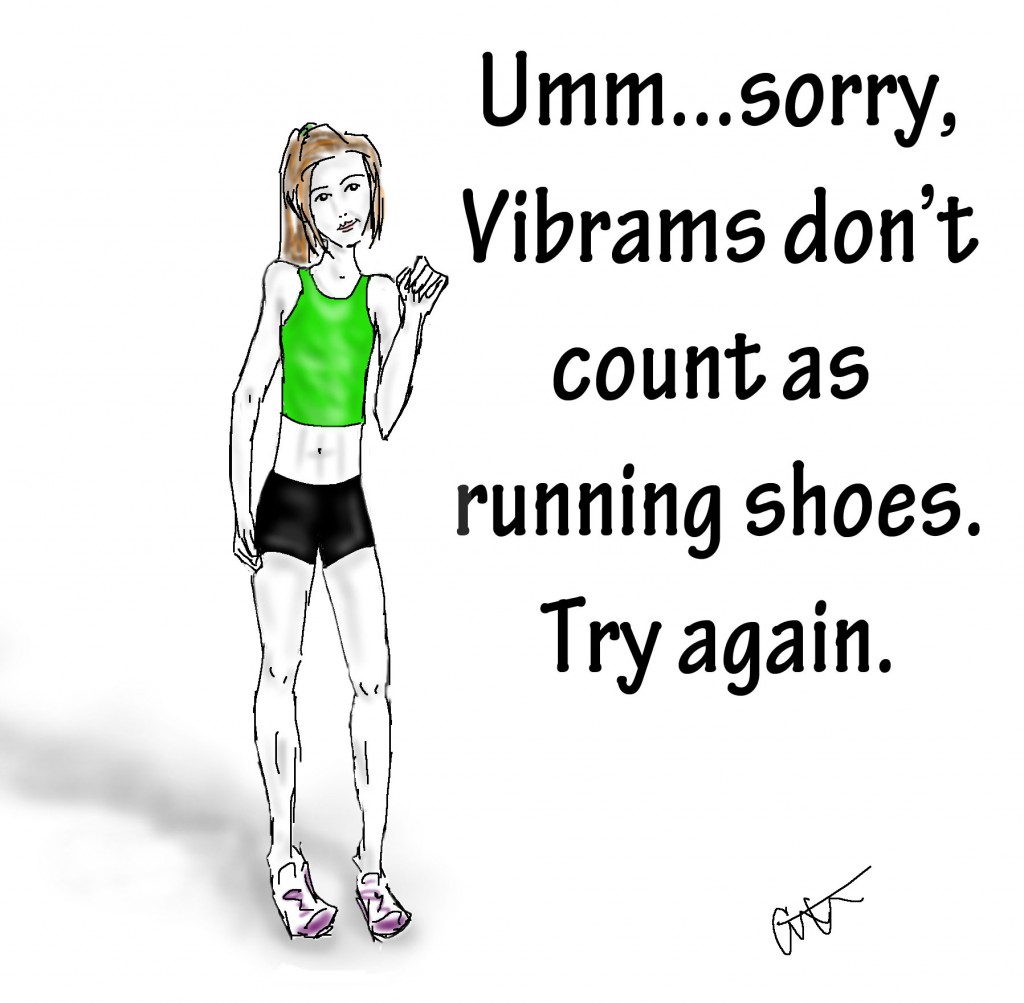 * Form Freaks: HERE is a list of some of the common form maladies, and I'll open up and share that I don't feel too bad judging people because I can totally poke fun at myself for my own form faux pas. When I first started I looked like a T-Rex who had her arms jacked up so high I don't know how I didn't punch myself in the face. When I see people running like the Hunchback a part of me wants to catch up to them and puuuuuull their head up straight. [Core work really can help improve your form.]
THE EPITOME OF OFFENSES
* Dropping the J-Word: I wound up telling my friend that really, I may poke fun at people I see running but all of that is all well and good and PALES in comparison to the ultimate runner offense. It's not something you see, it's something that is only heard, like the worst curse word in the books: jogger. You call me a jogger, it's GO time…I'm a runner, thank you very much.
The thing is, runners are awesome, even those who may do some wonky things…hey, I'm probably Queen of Wonky. I support all people getting out there and doing it, so don't get me wrong there, I mean I have said on numerous occasions I live in the Utopia that is sarcasm.
Get running, be happy, be sweaty, be injury-free…just be on watch for any poor souls who dare to call us joggers!
——–
Tomorrow is your last day to enter my Ambler Heat Beanies Give-away! 🙂
——–
1) What are some of the funny things you've seen people do while running that make you chuckle?
2) Last time you got thrown the j-word and did you do anything about it?
It's been a while, but I make a little joke about it, "Oh, hey now, you didn't see me jogging I was running!" 😛
3) Worst running attire related offense you've committed?
When I first started, I admit to just running in whatever kind of shoes that were the cheapest.

Related posts: