You see, us runners have a REALLY scientific and sensible way of making the important decisions in life. 😉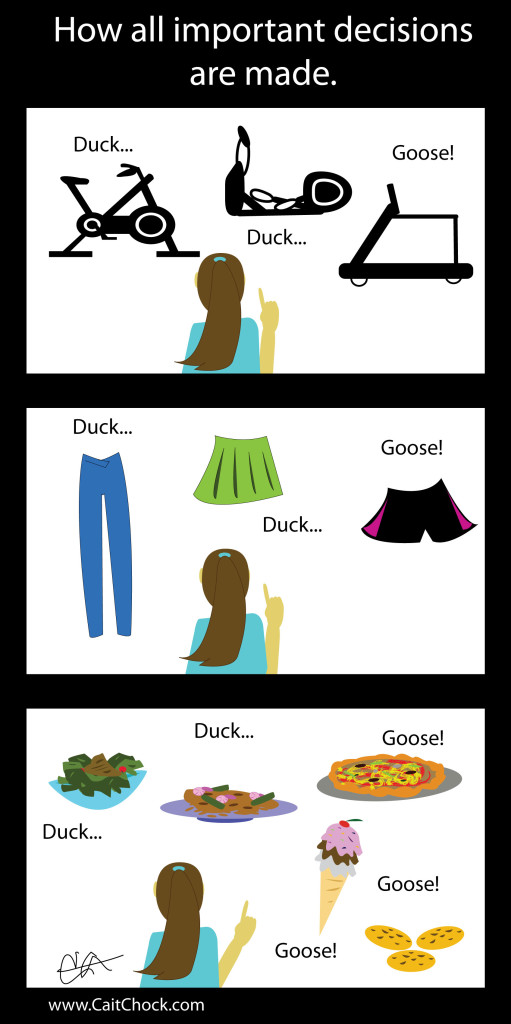 ———–
More running cartoons HERE!
———–
1) Do you decide your workouts in advance? How far in advance? Are you following a training program at the moment or have a coach?
2) Do you pick out your clothes the day before?
I always lay out my running clothes the night before…I like every extra second of sleep. 😉
3) Do you tend to plan your dinner and meals in advance or just wait to see what you feel like?
Related posts: