Running in the heat sucks…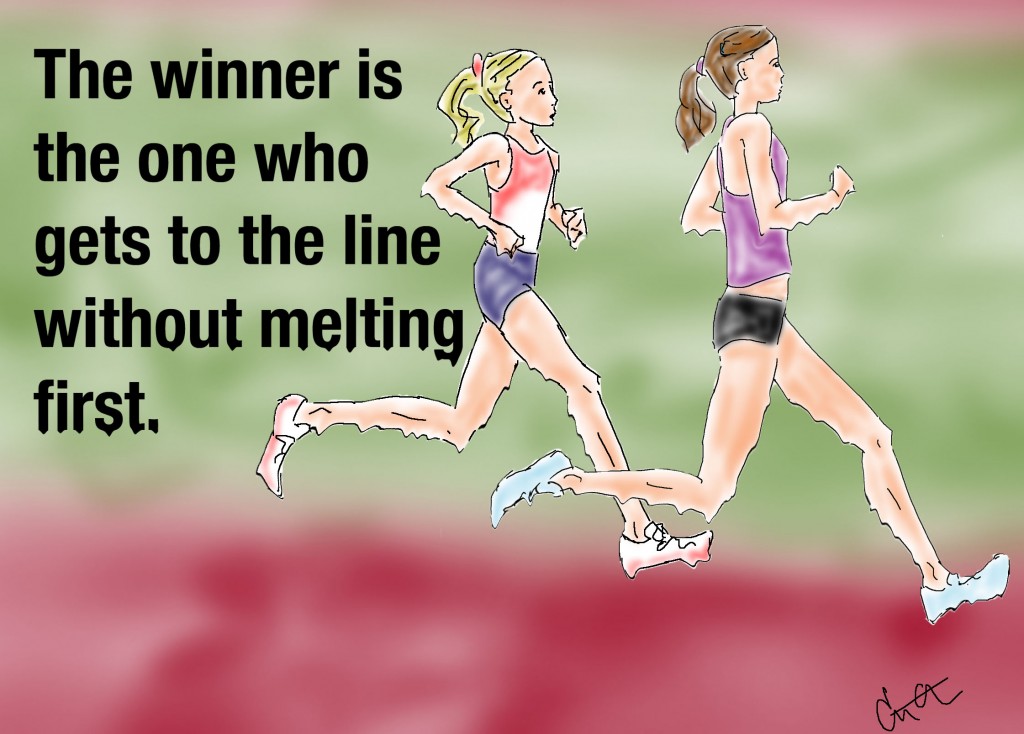 It's a Friday so I think we should kick the weekend off laughing. That said, I'm pretty sure I've left more than my fair share of melted person on the track in my time.
Today's going to be short and sweet but I will also give you a refresher course on all things crazy hot and hydration related with some of my previous posts. Summer weather is hitting us full swing and here's to hoping you don't wind up a puddle of runner goo! 🙂
Runners Are Hot: Staying hydrated on the run
All About Liquids: What to drink and when
To Tote or Not to Tote: Carrying water-bottles on the run
1) Are you one of the runners who tend to run better than most in the heat? Do you tend to suffer more than others?
2) Do you live in an area with the dry heat or do you have the humid factor too?
3) How do you handle the heat where you live and your best survival tip?
Related posts: