Who do you tell your hopes and dreams to? Who do you feel comfortable putting it all out there, saying something that you know may make you sound totally insane, crazy, off-the-wall, even egocentric?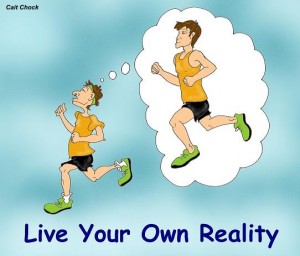 When there is something niggling in your mind, a far-reach; do you actually voice that little hope, the dim glint that lurks in the back of your brainspace? Sometimes yes, sometimes no, would be my honest answer. Do I sound like a politician or what?
I think in life we always have those things we 'wish' would come true, would like to see happen, and they change over time. Along the way the plausability of such things also gets shifted into perspective. This can be a good thing, I mean there is a point where you don't want every kid to believe they can in fact be president, it's not possible, and you don't want Little Jimmy to fall into a fit when he comes to that realization.
Though to another degree you don't want to live a life where you have built your own glass ceiling. So it's a matter of deciding just how much a certain goal or thing means to you. Then it's probably smart to have at least one place of support where you can voice what's rolling through your brain to; they can then help you decide if it's worth plunging full bore into. But choose that support system wisely, and also remember that in the end you have to do what's right for you.
I'm seeing this a lot lately with some various training groups; many people don't think they can actually run. Think they will never cover a 5k distance, never be able to complete a full 10k without walking. But I want to tell them that your mind is often your biggest limiting factor. Don't look too long at the place you want to end up; instead take one step ahead and focus on taking the next step.
I guess this also is running through my mind lately because I'm now able to hang around and see one of the people who has been one of my biggest pillars of support. She was a person who helped keep me sane and hopeful after my accident and she was also a safe sounding board. I vented, I updated her, I told her all the crazy things that were rolling around in my brain and she didn't judge. When I told her I'd cut off my leg and get a prosthetic if that's what it took to get back to running she listened and understood. She didn't tell me I was an idiot; though she told me that she believed it wouldn't come down to that, but if it did she'd be right there backing me up.
Pillars of support. We have to believe in ourselves if we are ever able to do anything but I also have lived a lot by the 'fake it til you make it' philosopy, and a part of that is finding a person that YOU trust so much and believe in, that if they tell you they think it is true or can happen, then I take it as fact and go forward. That's how it was in the past with some of my coaches; if they told me I was capable of running such-and-such, even if I may not have had full faith in myself, I had more than full faith in them and so I forced myself to believe. From there it usually happened.
Find those pillars and then never let them go. Finally, make sure to be just as strong for those pillars when their time comes. So, do you voice that crazy, insane, maybe-I'm-loco thought?
Related posts: