Runners have tells. I'm going to get the obvious ones out of the way straight off the bat because they are like getting points for just putting your name right on the SAT's: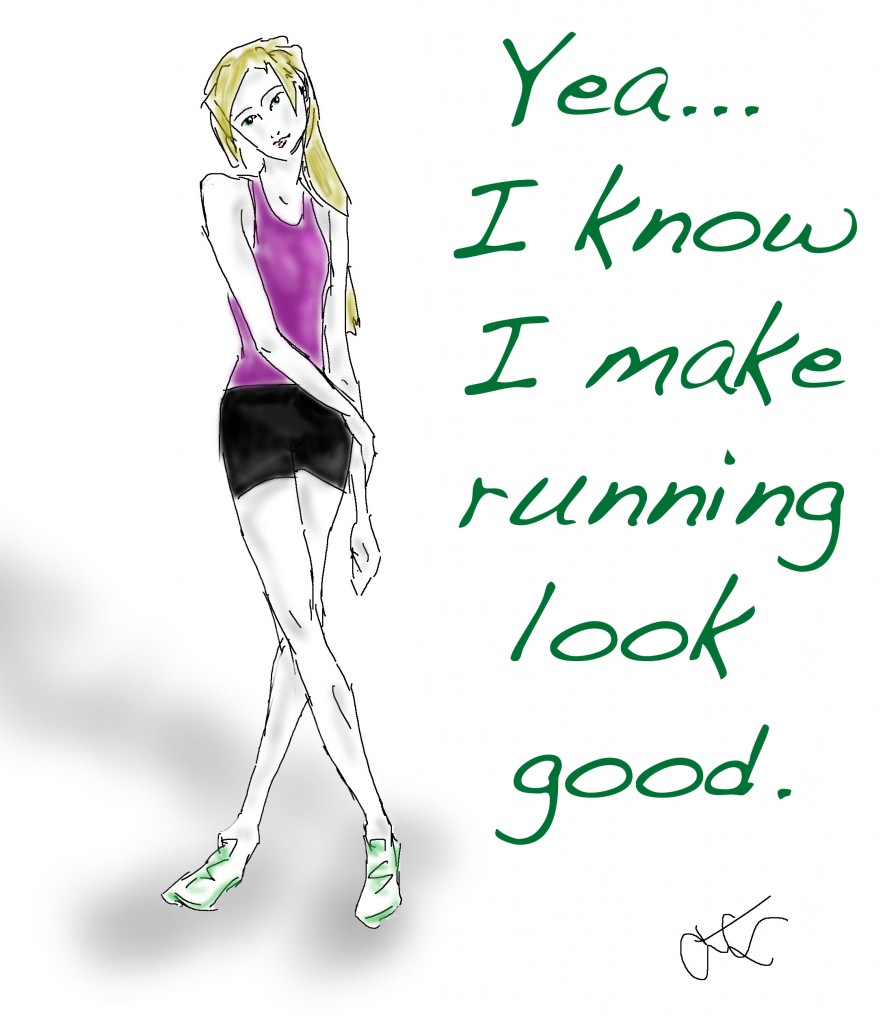 * They tend to be lean (I'm not using skinny for a reason…lean means you have muscle, baby!)
* They can shock their friends by being able to eat like football players
* They have a ridiculous amount of shoes and athletic clothes crammed into their closets…so much so that the 'strays' tend to leak into the rest of the living spaces. Shall we play who can spot the running shoe?
So duh, we've got stereotypical body types…of course that's not to say one HAS to look like an Ethiopian to be a runner. But even so, find me a 'real' runner who's clinically obese and we'll chat.
But runners have other 'tells' in life, traits and habits. Some you can see, some you pick up on after spending some time with the person. Some take a little digging, but let's face it, our neurosis typically bleed out eventually…
* Watch tan.
* They double lace any shoes out of habit. Umm, what runner doesn't harbor the fear of an untied shoe coming at the worst possible moment? Heck, any moment at all, it would cause annoyance or even *gasp* warrant interrupting a run to re-tie.
* Uncommonly familiar with the metric system. C'mon, most Americans are too lazy to brush up on the whole meters and kilometers to miles thing.
* Often know back-routes while driving. We're really just working off of the mental road map of our running routes.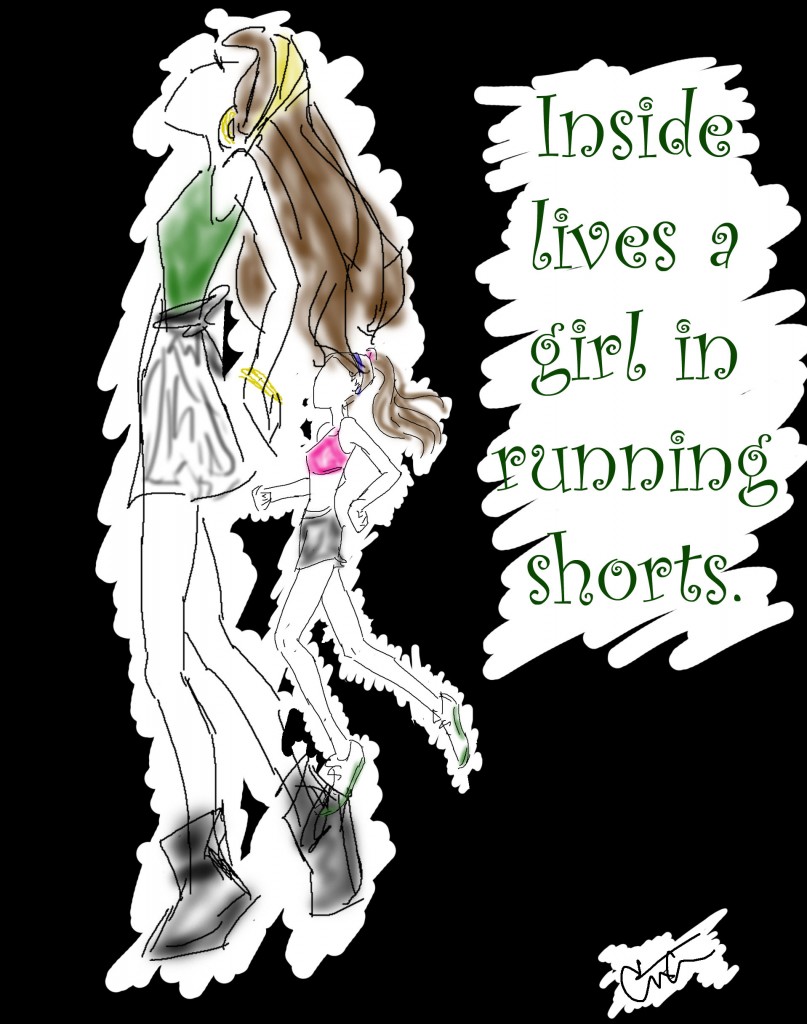 * OCD in some way. Now not ALL of us actually come with an bona-fide diagnosis, but most runners have some kind of quirk…be it with numbers, having something placed a certain way, something. It can take some real Sherlock Holmes sleuthing, but if all else fails ask to see their training log.
* Shockingly 'out for blood.' Even the most demure runner, that kind looking and seemingly harmless girl sitting next to you, has a blood-thirsty competitor inside her. This can mean they are insanely competitive even at Chutes and Ladders, girl hates to lose. But even if it's not board games they get all too hung up on, I'll guarantee you that if they are laced up for a race, it's GO time.
Not all runners will outright talk about fitness or exercise in normal conversations, they don't have to brag on how many miles they whipped out while other people were mowing the lawn…well, not all of them anyways. Not just because some are humble, but the best ones can actually surprise you in how much they are, I think in part to 'real' runners there is a gap in perspective.
To one runner a short four-miler is just that, some would even be 'embarrassed' if they had to call the workout short that day and not speak of it because they were in fact upset it was only four. It's all relative. Another reason is that runners tend to be highly motivated and goal-driven, they reserve 'bragging rights' for things that even that hypercritical inner-self is proud of. A dose of that never-settling, never-happy attitude keeps us going and is a good thing. (Not so much so that you never recognize a job well done though.)
Thus, until you get the blatant, "I'm a runner" admission or they do in fact have that awesome running feat achieved they feel entitled to share, you can still spot a runner. 🙂
1) What are some of your runner tells?
2) Do you fall into any of the above traits? If not, which do you differ and plead your case.
3) Do you tend to talk about your running with non-running people?
4) When do you give yourself permission to 'brag on yourself'? Or is that not really that hard for you? 😉
Related posts: