Running presents a very simple goal…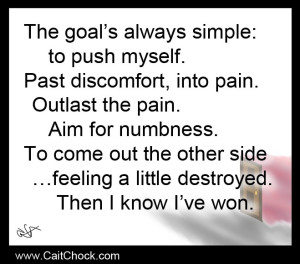 Keep pushing through to that other side my Runner Friends. It makes us feel alive!

——–
More Running Motivation Art Posts
More Motivation Posts
Posts with Racing Tips
——–
1) Did you race this weekend?
2) How did you stay mentally tough in your last race or workout?
3) The last time you weren't so mentally tough, why, and what are you going to do to be tougher next time?