The truth is the running is awesome, duh. It keeps me sane, and probably you too. But the fact of the matter is…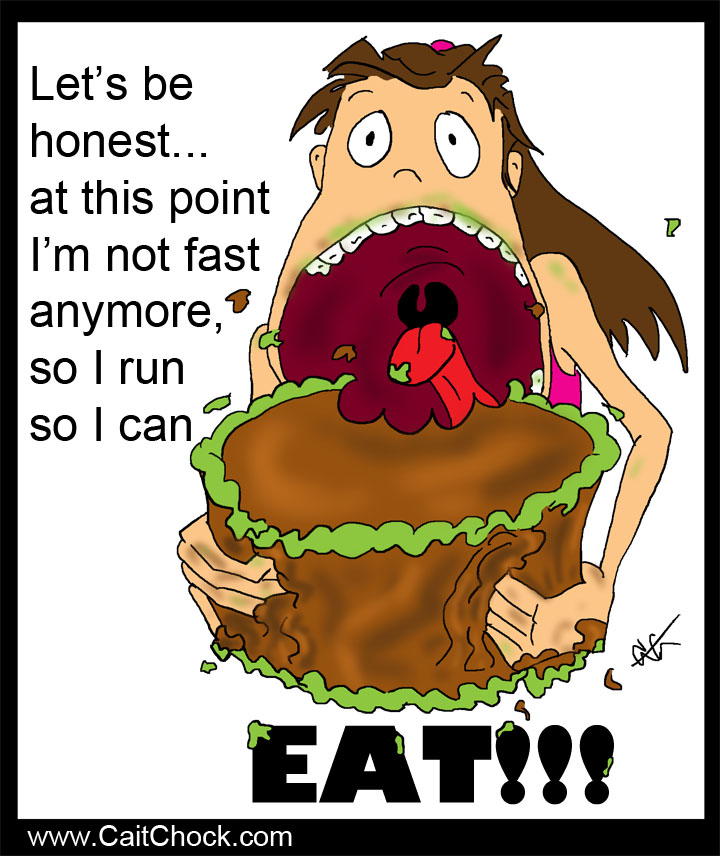 ——-
No, I am not dead…lol…I apologize for my sudden plummet into blog oblivion the last few weeks. I wound up with some broken arm bones that limited my typing to the hunt/peck method which left me typing at about 2 words per minute. Needless to say I had to be stringent with where I could put my time and wordage…into the paying gigs, I'm sorry, Blog. But I'm doing better and will try to not to leave you with so much [radio silence??]!
Check out some more awesome cartoons HERE!
I also have an article over at Run Blog Run: "How Young is Too Young?"
——-
1) Chocolate of Vanilla?
Chocolate trumps weenie vanilla any day.
2) Have you been glued to USA Track Champs coverage?
You should be.
3) Do you think there is an age that is 'too young' to run?
Too many factors to give a blanket age…hence why you should read my article. 😉


Related posts: