It's safe to say I'm probably a runner more than just three times over, but tonight we're keeping it at just three.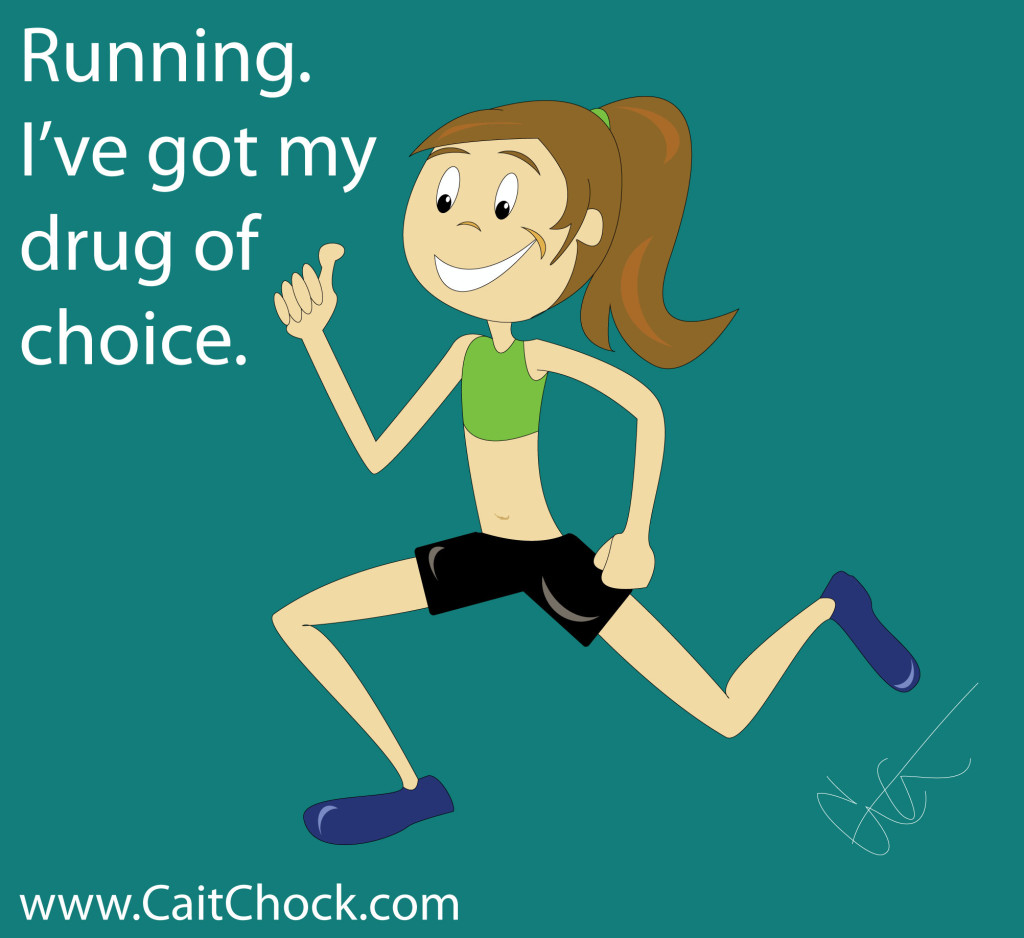 I run because it keeps me sane. If I don't I get withdrawals and turn into a horrible monster. Does that make me addicted?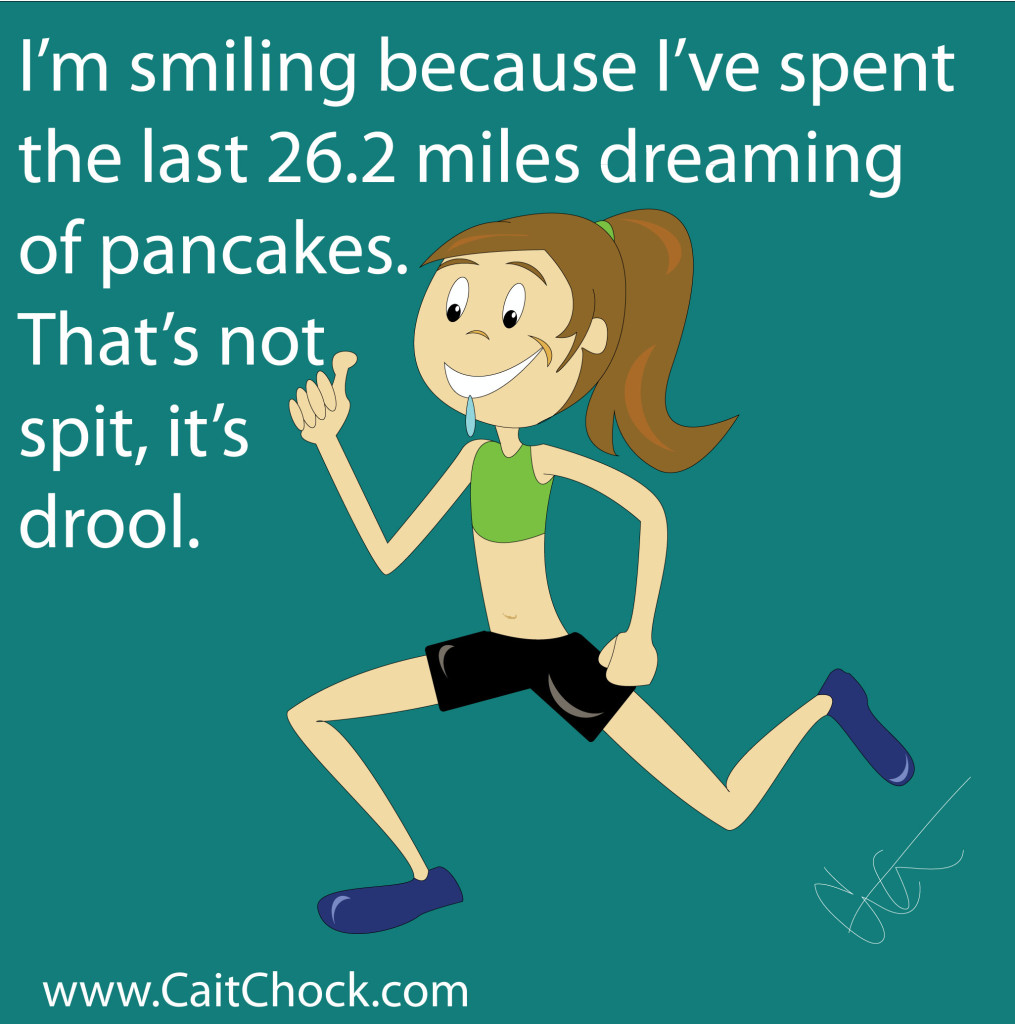 I also run because, let's face it, eating like a runner is SOOOO worth it.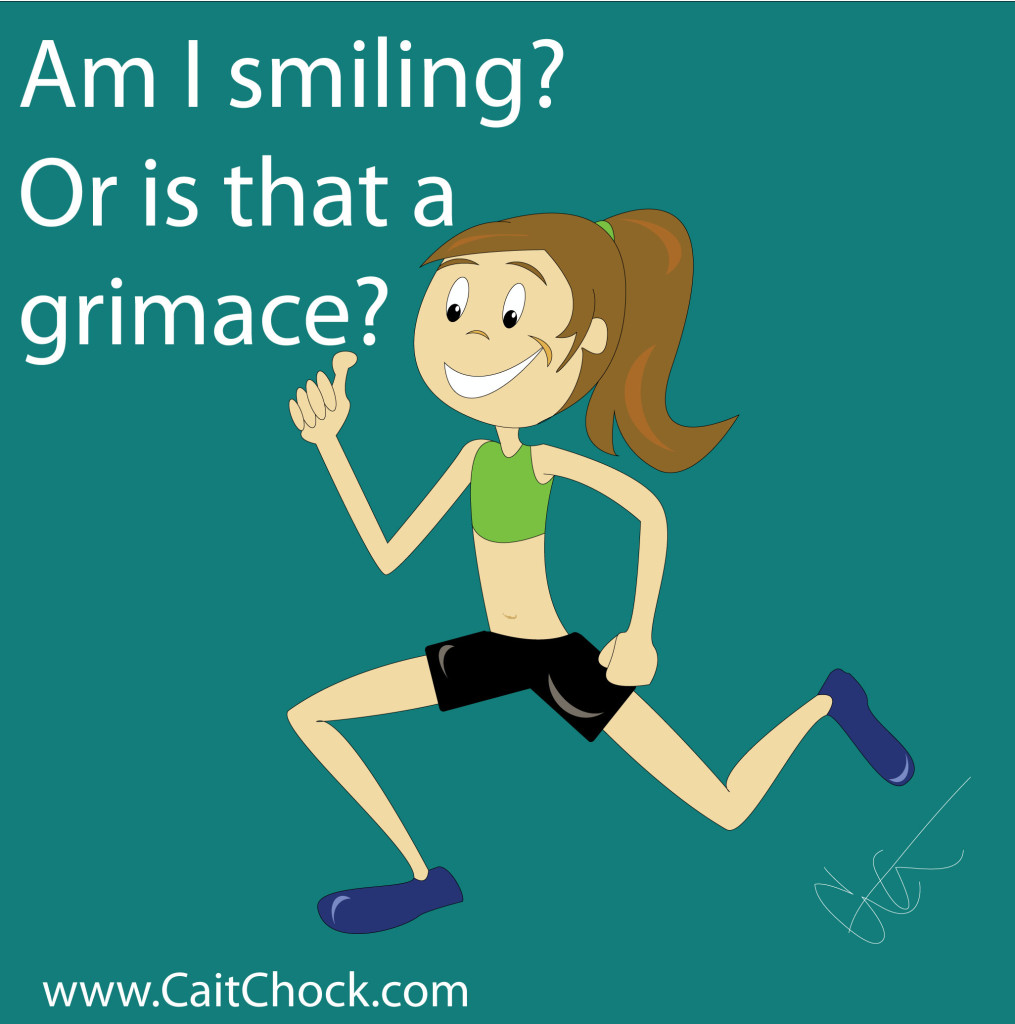 Running will make you smile…but it will also make you grimace. It's the sick joy us runners get in pushing ourselves. Pain brings rewards: PR's. And they're worth it.
We're runners more than three times over, but see, there are just too many reasons to list why running makes us feel so stinking good.
——–
Find more cartoonage HERE.
Find nutrition tips for runners HERE.
Find racing tips HERE.
——-
1) What's a caption you could fit to this picture? If you're a runnerdude, then we'll pretend there's no ponytail. 😉
2) What food do you most often dream of during those long runs?
3) If you could describe the face you make heading towards the finish line, what would it be?
Related posts: