Ryan Hall, less than a week away from the US Marathon Trials, recently wrote, "I constantly remind myself that resting takes confidence. Anyone can train like a mad man but to embrace rest and to allow all the hard training to come out takes mental strength." And it's true.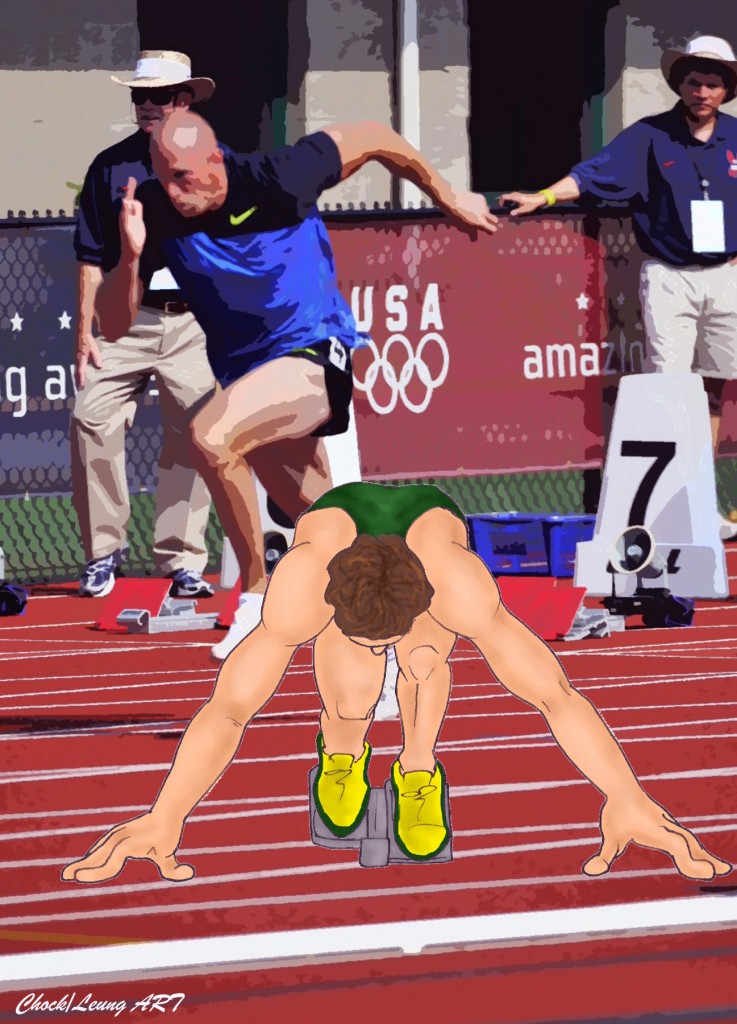 When I was racing I loved it, don't get me wrong. The excitement building up, the little buzz that rushes through you RIGHT before the gun goes off, but I HATED tapering. The extra energy left me bouncing off the walls (at least inside my mind) and I'd get antsy. I'd want to run more than the workouts prescribed, I didn't, but I suuuure as heck wanted to.
Self restraint as a runner seems like an element that comes with age and experience. It's important but I think it has to be learned on your own, sort of like you have to just let the new runners in our sport discover this lesson the hard way. You can tell a person something all you want but it doesn't really hit home until they see what happens when you DON'T listen. Trial by fire I guess.
Some people it takes a few fires before they get it. Another major factor in learning self-restraint is exactly what Hall stated, and that's confidence.
* It takes MORE confidence in your ability to back off when you need to.
* It takes more confidence that you've put in all the necessary work and then taper before races than it does to doubt that you're not quite ready and try to pound out one more workout before the race.
* It takes more confidence to rest or stop a run/workout short if you're on the verge of an injury.
* It takes more confidence to be patient.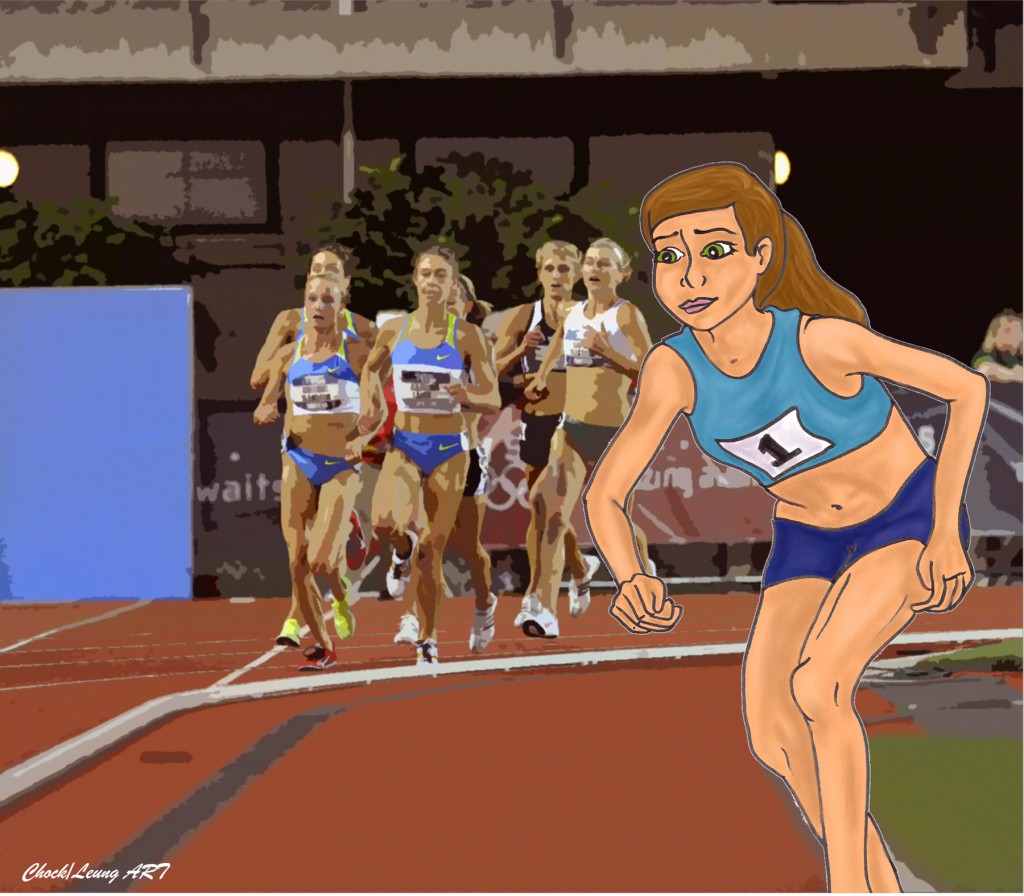 And here we've worked our way to patience. Patience in both racing and workouts.

Now, I'm a big fan of Prefontaine and running gutsy, I like an honest race pace as much as the next person, but there is a difference between going out hard from the gun because you can and just blitzing out like a bat out of hell and running a kamikaze mission of sorts. The blow-up comes a mile or two later and the monkey jumps on your back.
Going out too fast for you ability is lacking patience and to a degree confidence. Sure, it's easy to let nerves and excitement carry you away and go out too fast, but after that there's a lack of confidence. You are afraid that if you don't try and go out hard, try to gap the field NOW, you're never going to win. Or you're never going to be able to keep up or run the time you want…you're trying to build a cushion in case you slow down later.
That doesn't work. Have the confidence to be patient, go out smart and pick it up as the race progresses.
Patience comes into play for workouts too, you shouldn't be racing your workouts. If you go to the well every time out you're going to be too zapped to race well. In an interview I did with Ryan's wife Sara Hall, also a professional runner, she admits to struggling with this in the past, "I'm also going to make a conscious effort to run my hard workouts at the appropriate energy level. I'm notorious for 'racing my workouts' because I really enjoy running really hard, and I've been in the camp
for a while that 'faster is better' and 'a lot faster is even better'." Coming off her Gold at the Pan Am Games in the Steeplechase and going forward she's working on that, "But I'm going to try to communicate with Dena [Evans] what pace exactly I need to run and try to run that instead of running all out, whatever time that is. It takes confidence and self-control, but I know it will pay off in the long run."
Patience takes confidence. And a runner needs confidence.

1) How have you learned to be confident as a runner?
2) Do you like or hate tapering for a race?
3) How do you exercise patience and confidence in both races and workouts?
Related posts: