When a runner walks into Chipotle they da**-straight don't order a burrito bowl!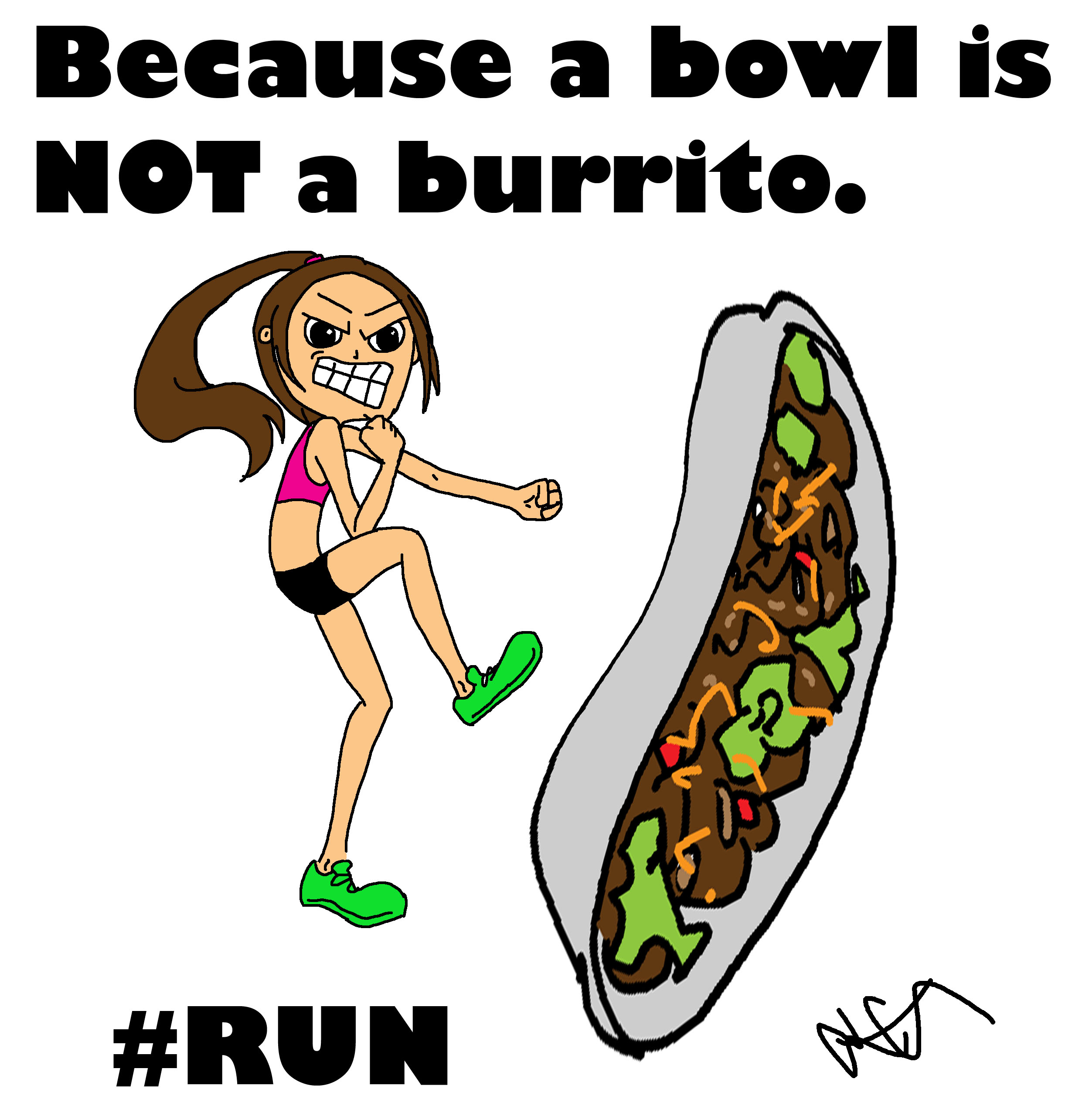 If a runner comes back from a long run and sits down at a burger joint, they aren't going to be ordering up something that comes wrapped in lettuce…give them a carb-tastic bun for crying out loud!


A pizza is not served atop cucumbers, zucchini's, mushrooms, or any other crust-wanna-be. As runners we are entitled to every kind of warm, doughy, delicious carb-loaded pizza crust in existence. The exception may be those crazies who prefer the thin crust…but you better get some doughy breadsticks too…sorry, I'm all about the soft stuff. 😉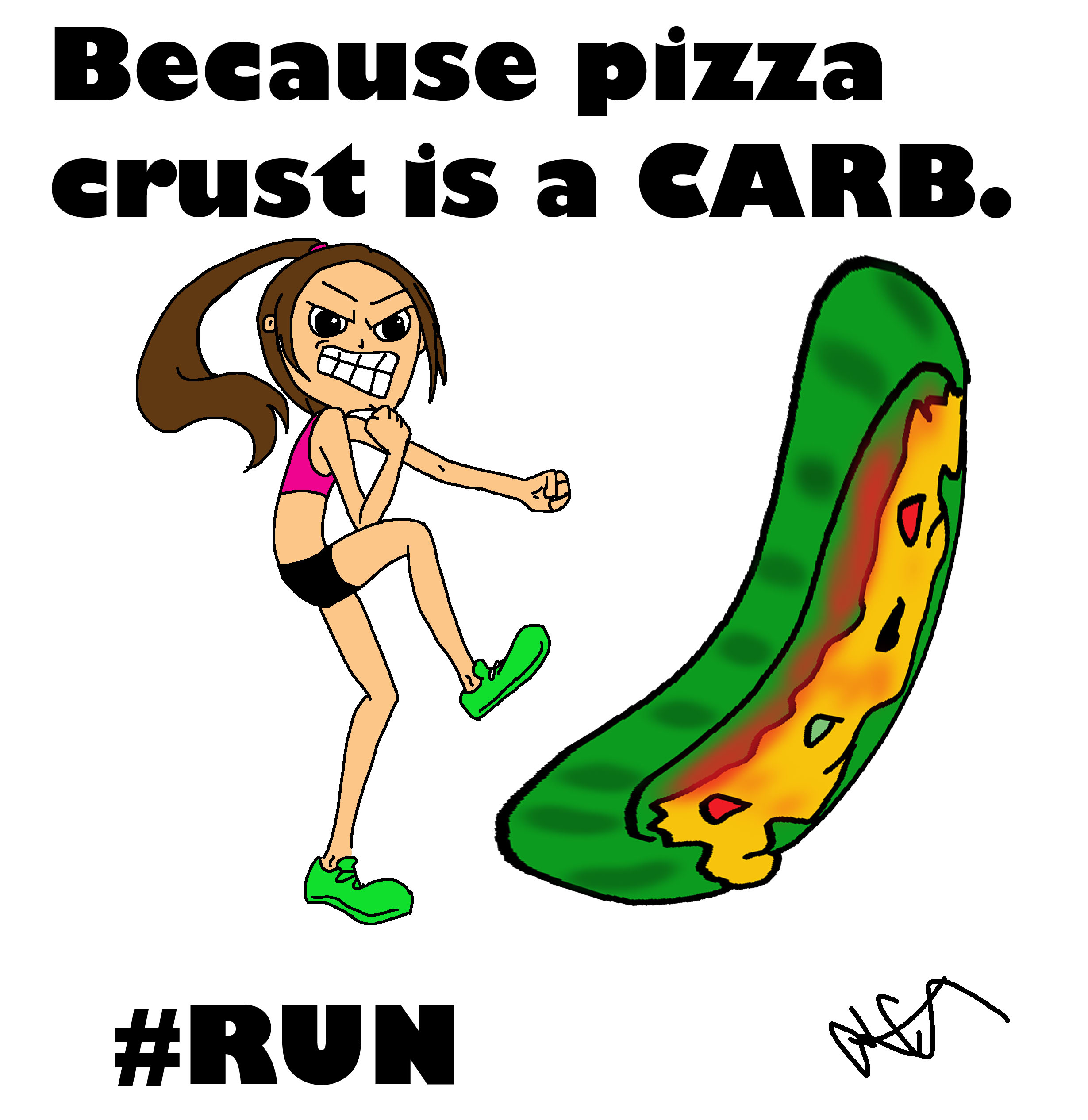 Runners work for it, so don't deprive us.
——–
More cartoonage HERE!
Burrito related reading and GI distress for runners HERE.
Reasonable nutritional advice and wordage for runners wanting to perform at their best HERE, HERE, and HERE.
——–
1) Do you confess to ordering burrito bowls, bunless junk, or pizza crust knock-offs? 😉 [side-note, leeway is offered to those gluten intolerant runners…but then again there are GI options available…hehe]
2) Thick and doughy crust or thin?
3) Favorite post-long run refuel? Double points if you swear you get it in within 30 minutes after finishing your run.


Related posts: