Runners are storming the sliver screen in 2013. I'm not sure if you've missed some of these GEMS in the coming attractions, so if so I'm going to catch you up to speed on the movies EVERY runner needs to sit through and rest their glutei maximi for!

Bowels of Fury:
A non-stop butt-clenching thrill ride. Quick to the action think of the runner's rendition of Speed…this 'bus' is in motion, it's got a ticking
time bomb in its intestines,
if it takes a pit-stop there will no doubt be some kind of explosion. Will our poor running heroine make it through her marathon without disaster? For, as we all know taking that first bush-dive is always a gamble, sometimes it's all you need to feel better but other times it's just like opening up the flood-gates to a series of emergencies. This one is a real cheek-clencher.
The Little 5k That Could: Times are tough, race entry fees are getting insanely expensive, so what are the poor, pauper runners to do when they need a certified course to get their USATF recognized PR? This not quite rags to riches story (heavy on the sweaty sock rags, not so much on the micro-fiber riches) is a heartwarming tale of two training partners heck-bent on earning their 5k PR. Between gut-wrenching workouts they must find a way to raise the funds for the entry fees…they hold out hope that amongst the pick-up packet goods that the race shirt is, indeed, awesome and not some corny cotton tee with a lame logo. Runner and Ebert give this one two big toes up.
How the West Was Run: The 100 Mile Western States Trail Run puts Placer, CA on the map…those last 300+ meters are run on the Placer High School track after all. Grueling hill climbs await all those who enter, but it wouldn't be a trail run without them, right? This story chronicles the entrants of this Ultra race set in 2215 when the supposed 'End of the World' is 'predicted' to occur. This blending of sci-fi running fantasy is heavy on the explosions, aliens (Will Smith XXXXIV stars and sucker-punches many alien scum) and of course sweaty miles. No spoiler alerts here, but as all runners know it's not so much the aliens and lasers they need to be concerned about during a race, but good old fashioned lactic acid onslaught.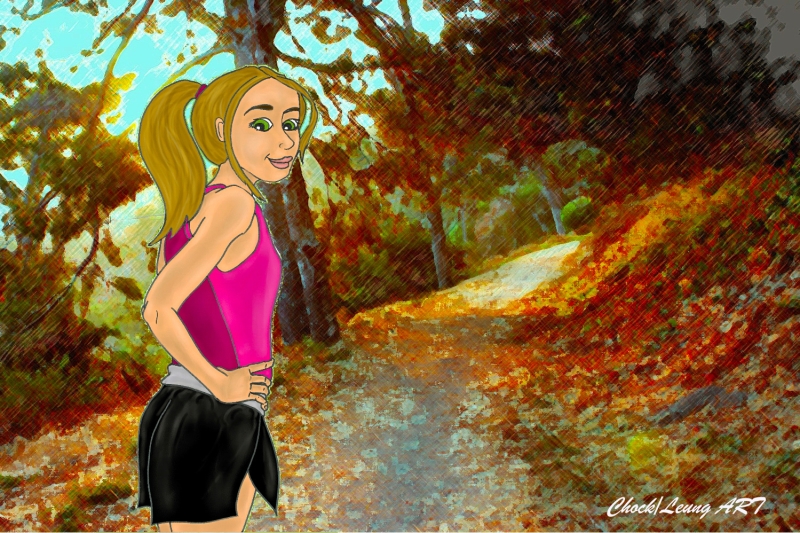 The Training Journal: Start swooning girls, Ryan Gosling has plenty to quip about ["Hey, Girl…I could stare longingly at your Plantar Fascia for hours."] as he quite literally chases the object of his affection across the US in a series of road races. Our speed-blessed darling at first is unaware of her suitor (don't worry, Gosling avoids the stalker vibe) as she shares her training and racing plans via her blog, her heart is set on earning a big-time shoe sponsorship. Finally a series of 'chance encounters' see our duo meet face to face; he seems to be an excellent pacing partner but can our runnerchick darling ever look past the miles and chicking and into Goslings baby blues?
Running cinema is at its finest this year so start saving those funds for the theaters…just be sure to put in YOUR miles before watching our leading characters put in theirs. 😉
1) Have a funny title for a running themed movie you'd like to add? Double points if you give a little recap!
2) What kinds of movies do you tend to like? What movies do you seek out if you know you're set for a longer run on the treadmill?
3) If you could give a name to the training/running phase you're in right now, what would it be?

Related posts: