I've passed plenty of dogs while out running and whenever I see one of the HUGE ones, the kind that probably weigh more than a few runnerchicks I know, I can't help but imagine riding that furry beast like a horse. Let's be honest, the temptation is particularly strong late-tempo run and you're already entertaining thoughts of chucking yourself off of a cliff because it would probably be less painful.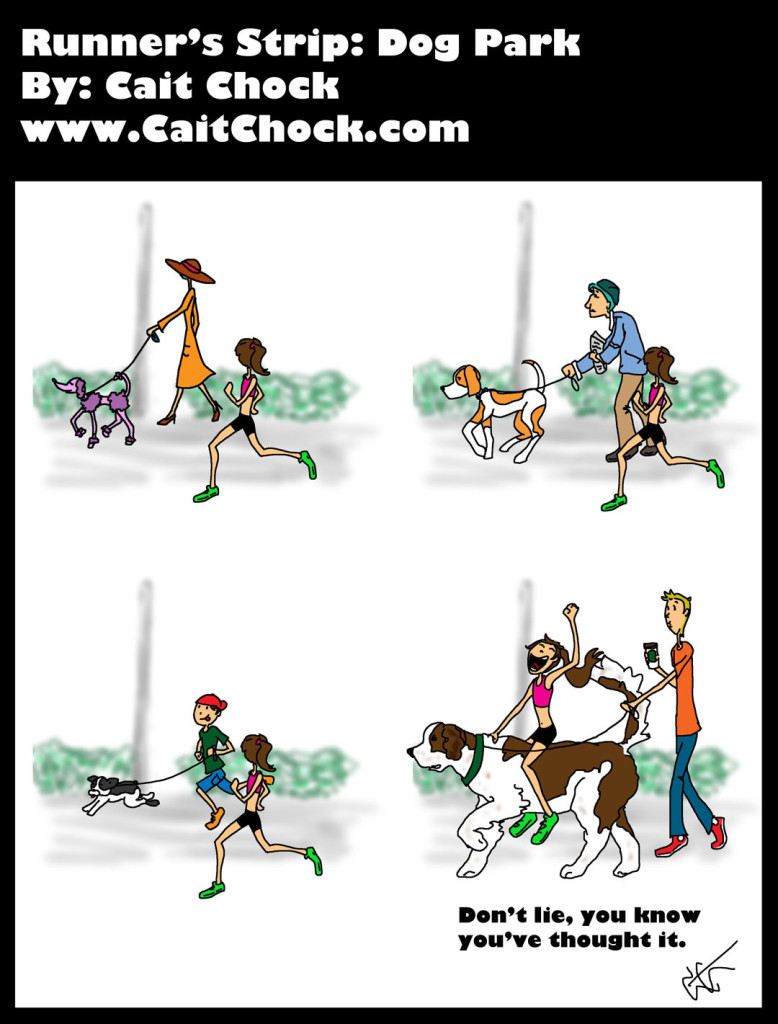 We don't ride dogs, of course, because that would be cheating. But it's always fun to dream, right??

1) Are you a dog person? Do you run with your dogs?
I could end up getting some hate mail, but when I'm out running I get a little annoyed with the OWNERS who don't know how to control their dogs. I'm sorry, I love dogs, but I don't want one chasing me, frothing at the mouth. I also don't like almost tripping over leashes when owner-pet is hogging entire pathway. That said, I'm currently looking to get a pup so I'm a dog person in 'normal life'.

2) What's the biggest dog you've seen, do you own one the size of a small horse?
———-
Tips for battling the pain of workouts and racing: HERE HERE and HERE
More of my Runner's Strip Comic Strip
3) What have been some random thoughts when you're tired during a workout and, let's be honest, you play the "I bet — would be less painful than this workout/race" ?

Related posts: