We'll call it crossing past the comfort zone on the treadmill and into the fear zone. This is my face when the intervals on the treadmill are just TOO SHORT and FAST for my liking!!!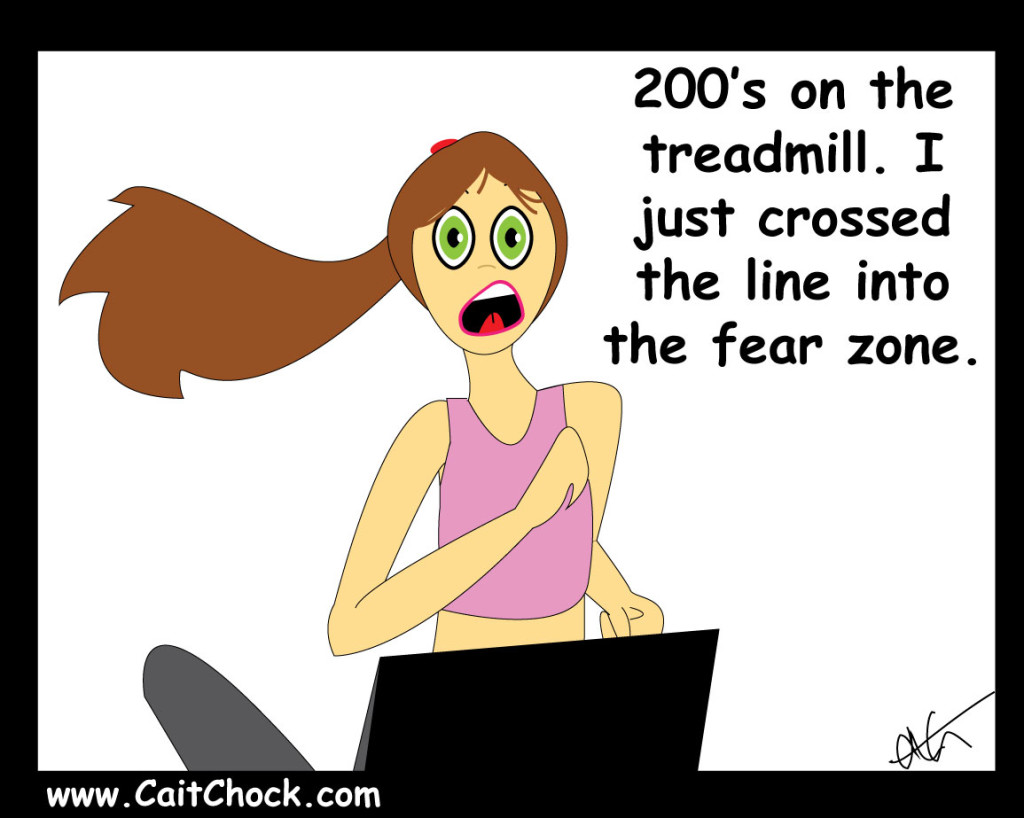 Hang on, Dear Runners. When doing speedwork on the treadmill, there's always the extra incentive to keep up or risk turning into a treadmill causality.
——–
Tips and training for all things treadmill running HERE!!
——-
1) What mph or lenght of intervals on the treadmill is your comfort zone to fear zone barrier??
2) Have you ever been hurled off the back of the treadmill?
I decline answering.
3)What's going on for you this weekend??
Related posts: