"Dude, I was so pumped. Yesterday, I squatted 375 after eating a crap-load, not even warming up and yea…my PR is 380, I did 375, so I was stoked," I was standing next to a trio of what were obviously fitness folks who used that 'other' part of the gym. You know, the weight section, where the plates runneth over and the shirtless mean grunt and groan.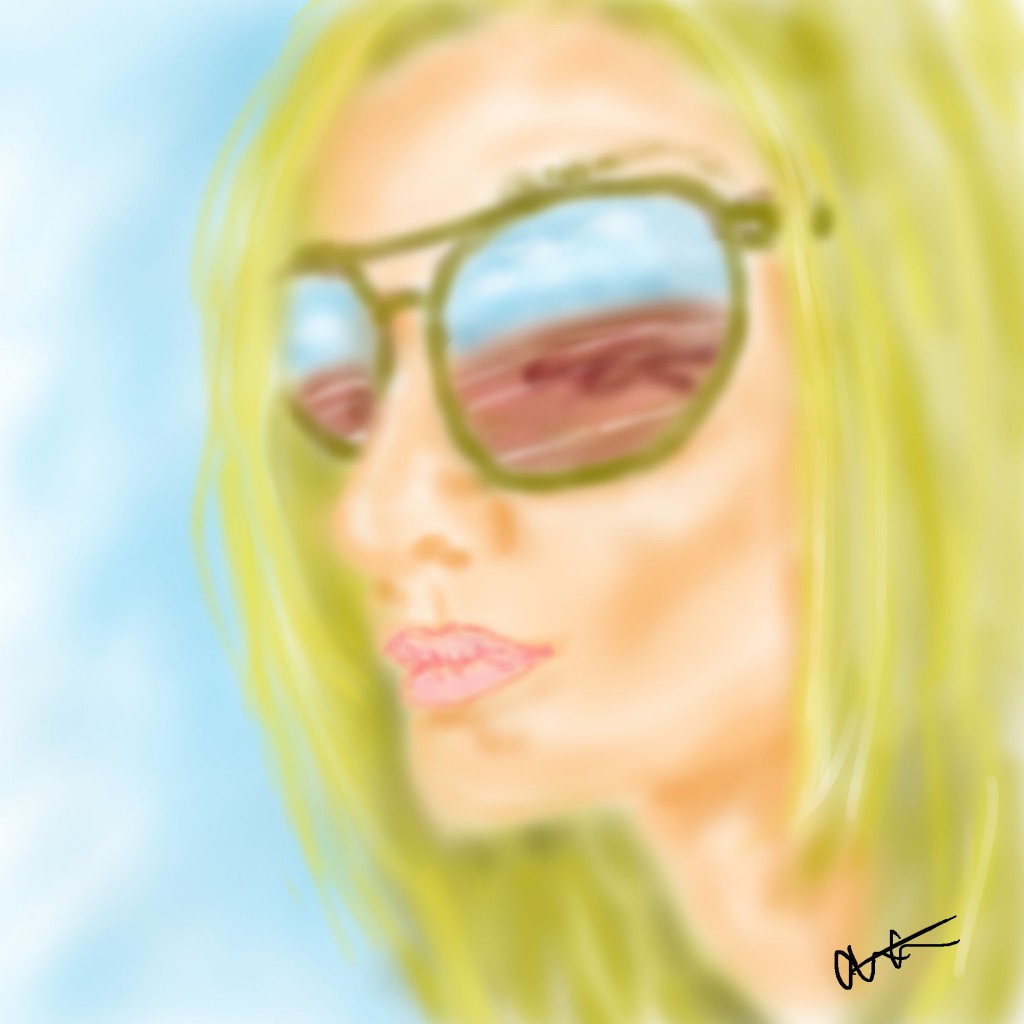 "Interesting," I thought, "they use PR too. But I still think running PR's are cooler." I'm right you know, even though I hail from 'our' side of the gym. The one where treadmill belts runneth forever and the swift people pound on them until they short circuit.
There I was, in line to get some physio treatment, standing amongst the weightlifters feeling horribly out of place. I caught them doing those quick, side glances my way; I got the once over and they made the obvious assessment: she's one of 'those' people.
We then had both come to the same conclusions and I smiled because the charade was too funny not to. We both thought that 'our' kinds of workouts were better and, if we're being totally, brutally honest, think that 'their' kinds weren't just boring but…lesser than our own.
Ouch. There. I said it. Hate me.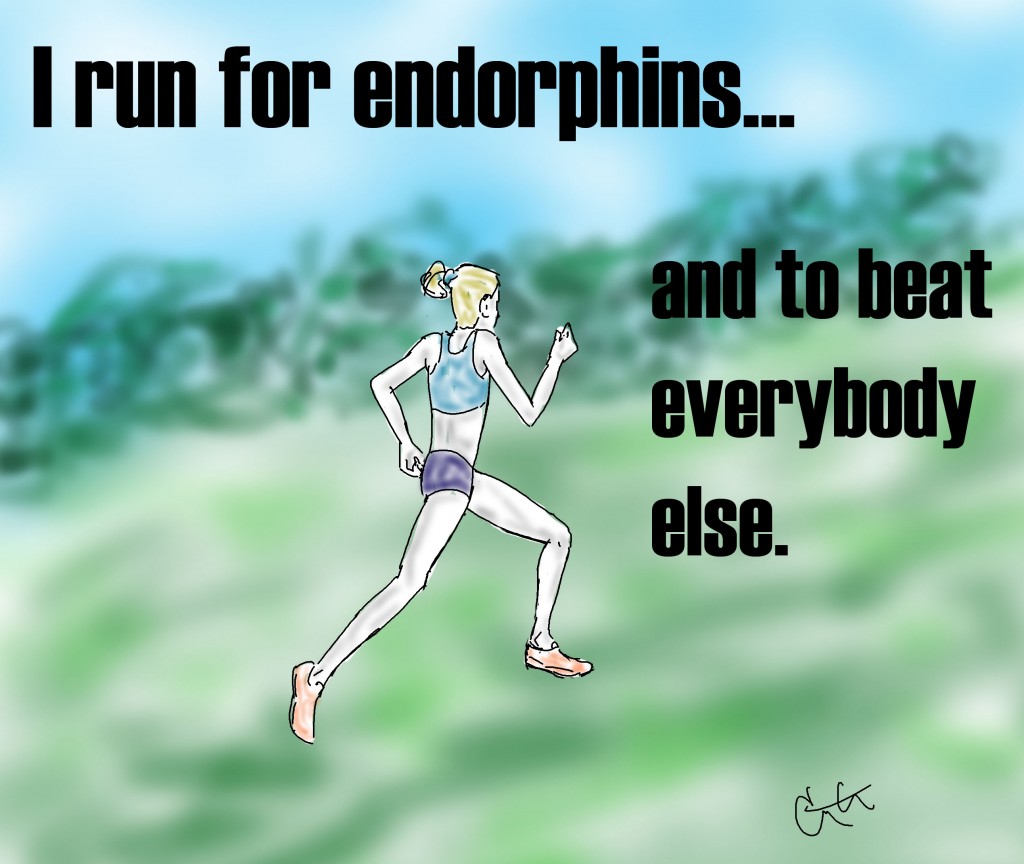 Squatting, maxing out on the bench press, dead-lifting, all that jazz burns, it hurts, the muscles scream for mercy. I get that, yes. I'm not saying it's easy. Though, I have a hard time believing that doing milers, feeling on the verge of throwing up, and then heading into the fifth one is not on a deeper level in He**. One unwritten about by Dante.
A squatting PR may leave you feeling like you're going to get a hernia, but a squat lasts, what, a second or so? How long do you have to wait out the pain in a 10k? A marathon? And you can bet digging for that 11th gear down the home stretch of a 1500 could leave a hernia feeling like a picnic. 😉
We both smiled at each other. We were allowing the charade to continue, but we both knew we were on opposite sides of the fence here and we clearly believed the grass was not greener on the other side.
"So," he asked and shrugged in a slightly smug manner, "you, like, run or something?"
"Yup," I answered back in my own, slightly smug, manner.
1) Do you find it funny when you're standing in a group where everyone is into fitness, but you can clearly sense who the cardio junkies are and the weight lifting folk?
2) Would you ever even use the term PR in reference to a certain amount you lifted in the weight room?
Oh yes, I PR'ed the other day with the 30-pounders. 😉
3) While I'm a bit snarky, I do still toss those weights around, but not the same way they do. Runners still need a strong core and upper-body, but usually doing more functional type exercises are up or alley. What kind of strength or core work do you do?
Related posts: