All those miles you ran…they're all just a blur. Or rather, you were just a blur.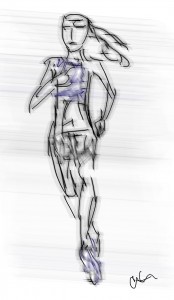 Blur of motion, speed, power, strength. Endurance.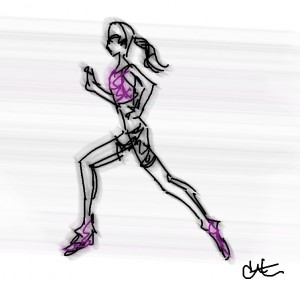 A streak filled of exertion, perseverance, dedication.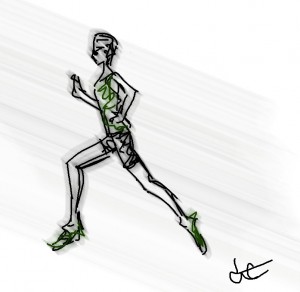 Make your lines swift, movements efficient, cut through the air.



A beautiful blur. A runner.
———
Long run day with lots of miles? Check out THIS post for ideas there.
A need for speed? Work on that HERE.
Powerful, explosive movements HERE.
Dedication and motivation HERE.
Efficiency HERE.
RUN.
——–
1) What workout or run makes you feel fast? Can be a specific workout (ie: 200 repeats), can be the place you do it (ie: track), maybe a mindset, a song you listen to, anything.
2) What makes you feel powerful when you run?
3) What reminders do you give yourself to run efficiently?
Drop your right shoulder, control that wayward right arm.
Related posts: