Are you the only runner in your family? Did you start running because an older sibling got into it and because you thought anything they did was cool, you laced up to go run too? Or did you come from a family of runners?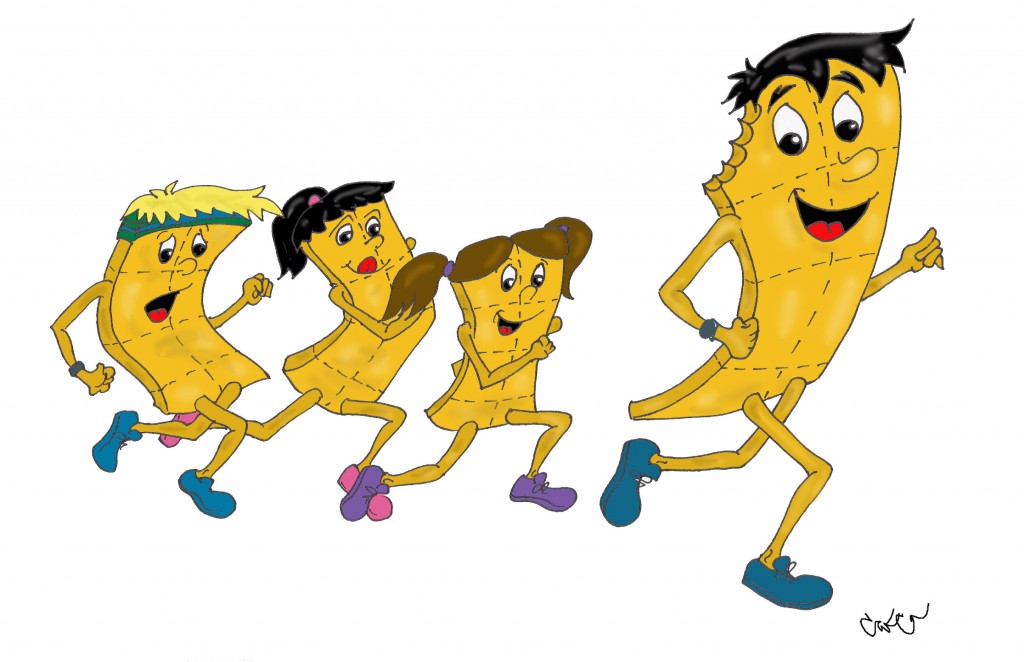 Everyone starts for different reasons and some fall into the sport (or get cut from everything else and decide to give running a whirl, like this girl!). If you are the only runner your family may just collectively think you're crazy but allow you your quirk.
But if you come from a family of runners, or if your parents were runners, did you grow up naturally assuming that you'd get into the sport. A recent article in Running Times HERE got me thinking about families that are runners.
Lots of times when two really fast harriers get married (and there are no shortage of runner couples…us run-a-holics tend to travel in pairs…or groups) there are the obvious jokes, "Wow, you guys will sure have fast babies…get ready to watch them in the Olympics!" Genes play a part, sure, but it doesn't guarantee natural talent, or that the child will ever have a passion for the sport. Heck, they may turn out to have a desire to get into curling!
Sure, when a running prodigy does pop up with a lineage of fast genes that's all well and good too as there are cases of those.
My question rather, is that when should a kid officially be a 'runner' or follow the sport exclusively? Racing competitively and putting in those gut-busting, tough as nails workouts? Similarly WHY are they doing it? Is it because they love the sport or is it because of their parents' passion for it, or their parents' desire to watch them excel?
Both my parents were runners, but I didn't have any desire to run until about 8th grade. I never thought I'd be a runner, I liked soccer and other sports where you were running to get to something not just in circles. But when I joined a local team in 8th grade it was a club that had all levels and there were itty bitty dynamos that could kick my butt…and they weren't even out of grammar school. I'd see kids not more than 7 putting in more miles than I'd care to think about and doing bi-weekly track workouts.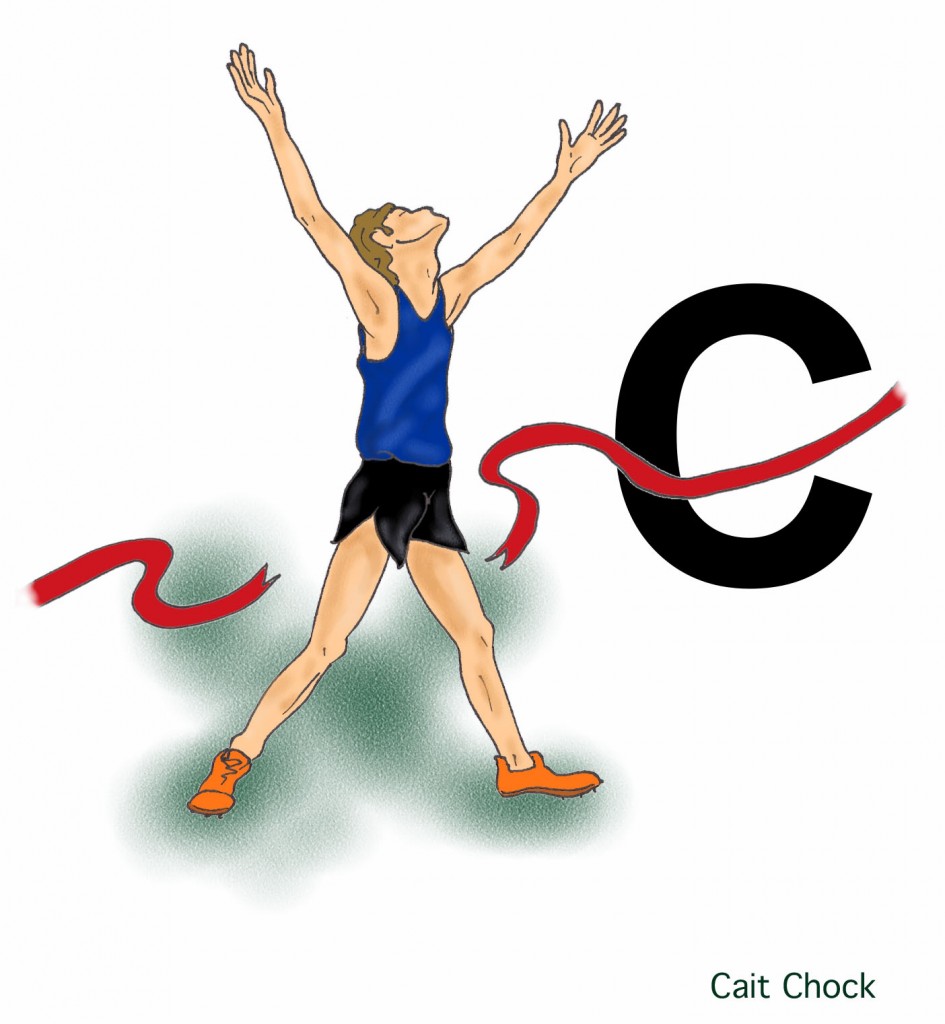 I'd see their parents yelling at them like the coaches of teams playing in the Super Bowl from the side-lines. Now, not all of the parents were like that, don't get me wrong…but it seems like the younger the athlete the more intense the parents. Doesn't that seem a bit off to you?
On the flip side I've been privileged to be around elite level runners, or previous record holders, who are now parents themselves. A great number of them actually tried to steer their children away from the sport of running and into other things because 1) they didn't want other people putting pressure on them just because of their genes and 2) they didn't want their kids to feel any pressure, real or imagined, from their parents to follow in their footsteps. The parents felt that if their children got into running that the kids would be the ones to find it themselves. If they then wanted guidance or advice from their parents they could come and ask for it.
I think that's the best kind of attitude, regardless of how fast the parents are…and shouldn't that apply to anything in general? Shouldn't we all find our interests and pursue them of our own free will?
But back to running…it is a HARD sport both mentally and physically. Put that on developing kids and it's a lot to ask; when is it too young to seriously start running? I'm not talking about casually tagging along with Dad on a mile or two jaunt around the block or popping into a kiddie run if Mom and Dad are at a local road race. I mean really vying for PR's and consistently training?
My thoughts are that kids should be involved in sports of all kinds and stay active…try everything because you never know what they'll fall in love with. The soccer, rugby, basketball and the like…keep them running around and instill the desire to MOVE. Then if they happen to want to get really into running around junior high or high school those years of sports set the stage for a great base.
I think that's where I stand…and if you DO happen to be a family of all runners then that's well and good! I just don't think the sight of parents yelling, veins bursting from their temples, at their kids is right, regardless of the sport or pursed interest.
——————
PS- Just a heads-up that my BIC Bands GIVEAWAY will end Monday so if you haven't entered yet and want to, mosey on over! 🙂
——————
1) When did you get into running? Were you really active as a kid and play lots of sports?
I played, and stunk, and all the usual sports.
2) Were your parents, or anyone else in your family runners?
Both my mom and dad, but that's it.
3) What age do you feel is appropriate for a kid to pursue running exclusively or competitively?
Related posts: