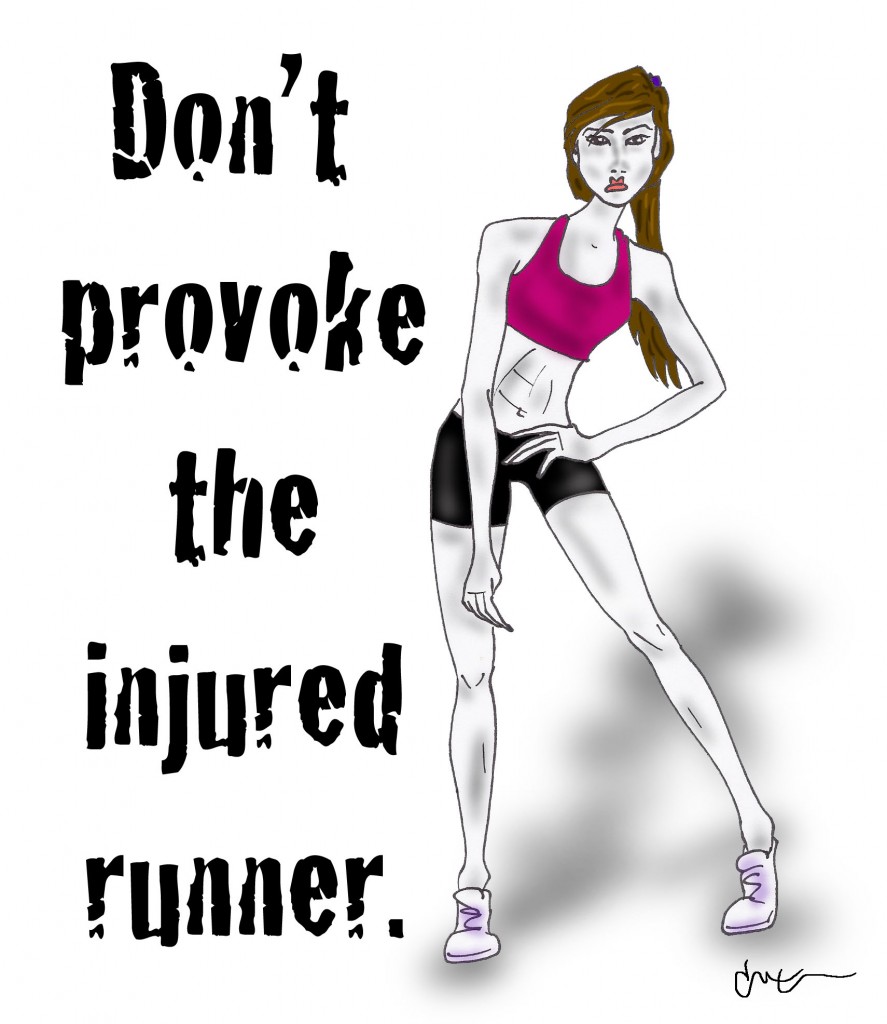 Today's post is short and to the point. To all my injured, grumpy runners…it may only be fair to warn those who must coexist among us until we're back and able to put in the miles. 🙂
1) Best stay happy thought during an injury?
Be grateful I can at least do SOMETHING (ie: cross-train), take it day by day, and know that when I get back to running I'll appreciate it all the more!
2) Thing you're most looking forward to this weekend?
Some exciting designing going on in my brain that I'm looking forward to!
Related posts: