Just in case any runners are suffering some a lack of motivation…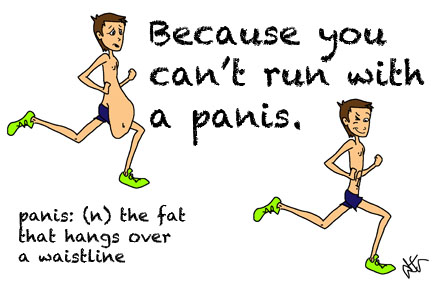 Who else will join me in the fight to bring the Panis to extinction?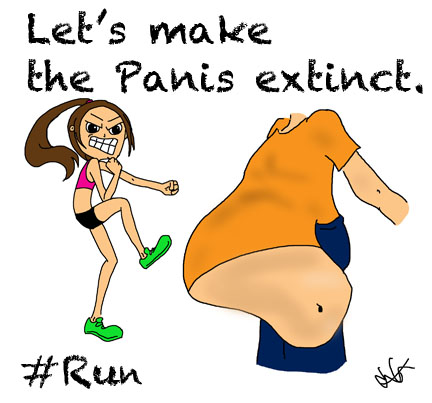 I dare say, every mile clocked is just THAT much closer.
Get out, go get 'er done, my runner peeps! 🙂
———
Want more Cartoons??
My post on Input vs. Output.
Tips for combatting motivation lulls…hey, they happen to everyone!
Runnerdudes, some more motivation HERE for you. 😉
Some thoughts on childhood obesity.
Runner nutrition tips and such.
———-
1) To rid the world of Panises (Pani?!?) more people should…
2) Runners rock and it's hardly because we are panis-devoid. Name your favorite physical perk of being a runner. Then, name a mental perk.
Legs. Without runner endorphins I would turn into something even Godzilla and King Kong wouldn't want to mess with.
3) Give a shout out to some Tuesday motivation! (ie: quote, tip, mantra, etc.)

Related posts: