Please, Runners, if for no other reason than the sake of vanity do what you can to improve your form. 😉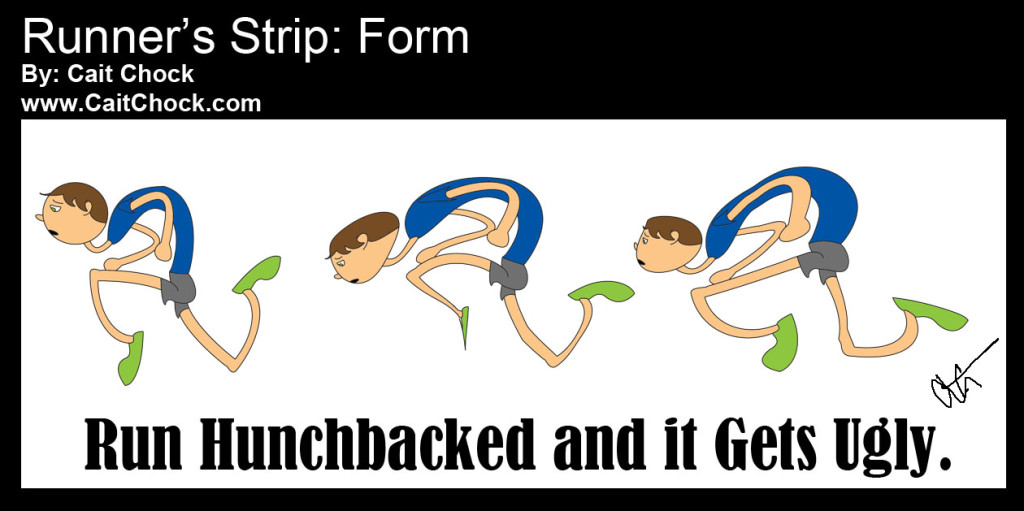 Joking aside, running with proper form will make you more efficient…running more efficient will make you faster. And hey, you won't look like this poor sap running either…PERK!
——-
Posts all about form and how to improve yours HERE, HERE, and HERE.
More running cartoons HERE!
——-
1) What's the craziest looking runner with poor form you've seen before? It's okay if you were looking in the mirror. 😉
2) How has your form improved? What form related work did you do or are you doing?
3) Finish this sentence: I may have poor form but at least I don't look like…
4) Anyone racing this weekend?


Related posts: