It's that special time of year where every runner everyone is a little kinder, a bit more generous, and hopped up on hot cocoa and sugar cookies!! Amidst all the list making, if you REALLY want to win over the hearts of your family, friends, or that certain someone…you better have stashed away in that gift pile some brand spanking new running shoes!!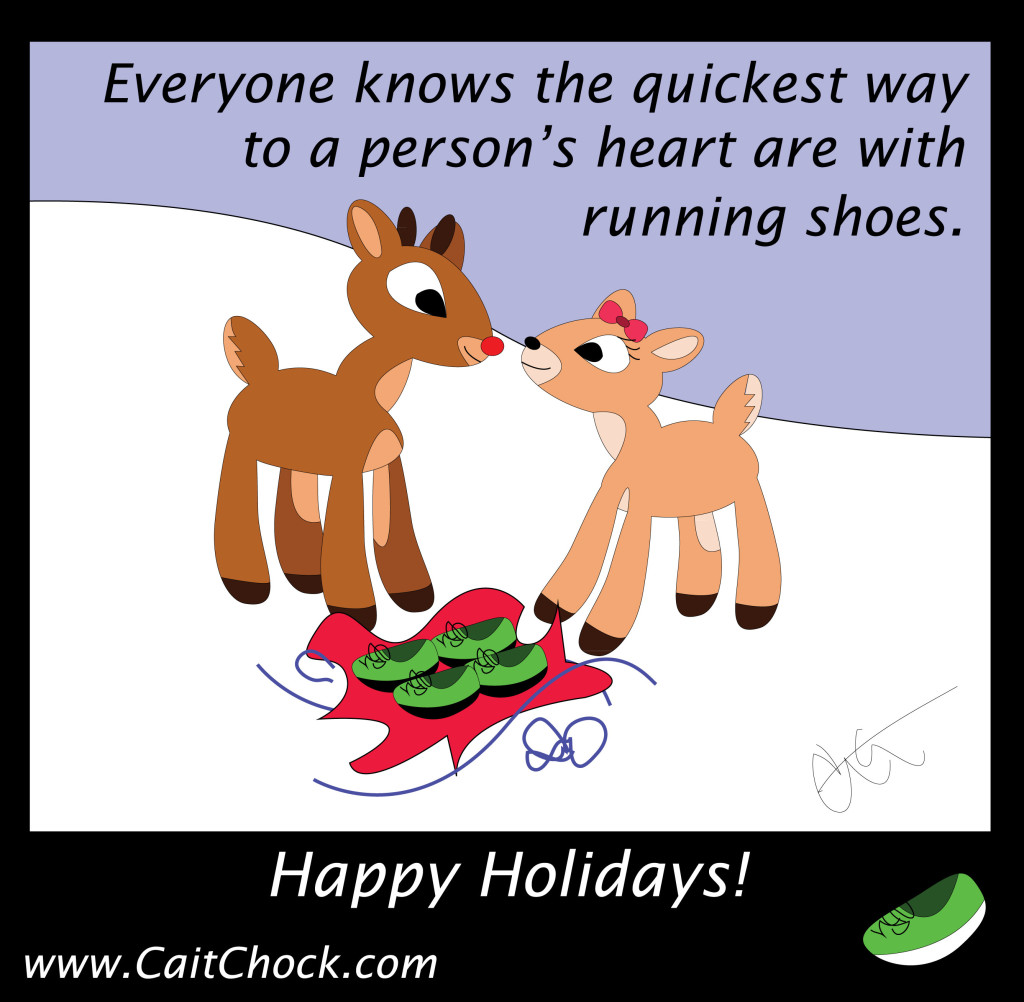 Other acceptable presents that are sure-fire ways to rock the recipients' holidays are:
* A Garmin
* An AWESOME running shirt
* BodyGlide
* A PR…
…actually that last one you have to go out and win for yourself!

Happy Holidays my runner friends!!
1) What's something that you're excited to be giving to someone this year?
2) It IS the spirit of giving but let's be honest, is there one item in particular you're really hoping to get?
3) Best holiday gift you've ever gotten? Best one you've ever given?
Gotten, wow, there's a few. I think I'd like to share that I was SOOOOOO pumped when a talking PeeWee Herman doll was was unwrapped. "I know you are, but what am I?"
Related posts: