NEW RELEASE!
A touch of whimsy, dash of dark, and ample sarcasm, this edgy new series is to be enjoyed by adults, or rather, those who refuse to grow up.
There is much more going on behind my eye-catching character artwork from Instagram than mere captions have cited. I am excited to share the tales and backstory to each, and truly bring to life the people behind those big eyes!
This art and short fiction just can't be fully enjoyed squinted and crammed down to a micro-scale IG frame…now you can stop squinting, OPEN YOUR EYES and BUY TODAY!!
It delights me so to hear what you think, so kind readers, send the good, the bad, the twisty or ugly my way by way of review…
For those who enjoy…beware and be pleased this is only the first volume…
GET 'AND THEN SHE SWALLOWED THE WOLF: VOLUME 1″ ON AMAZON TODAY!
—————–
'Shay and the Caterpillar' – This isn't just a children's book, this is a book for anyone who's ever struggled with the feeling that they weren't enough. Because you ARE.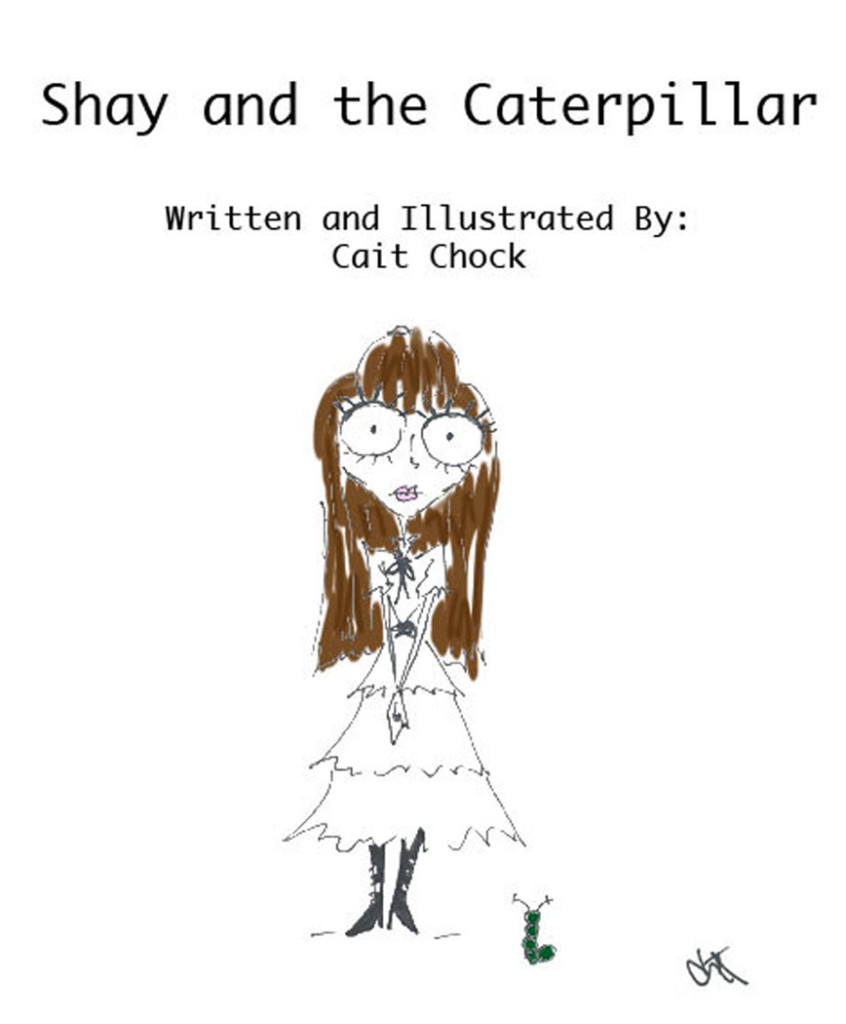 All Shay wished she could be was colorful. But it seemed no matter how hard she wished or how hard she looked for color, it wasn't to be.

That was until the day the Caterpillar showed her just how bright she made the world.

Follow along with Shay in her journey to finding color, with a message and uniquely whimsical illustrations children and adults alike will delight in.
So even if you don't have children yourself, I encourage you to take a read. Plus, I'll bet you DO know a little girl or boy who does love a good story with kick-butt graphics. And parents, I doubly encourage you to make this one your NEXT bedtime, snuggle-time, anytime read. 🙂
BUY NOW on Amazon: Shay and the Caterpillar
——-
I'm excited to share my first RUNNING book: "Effective Mental Strategy: Race better by out-thinking your brain"!!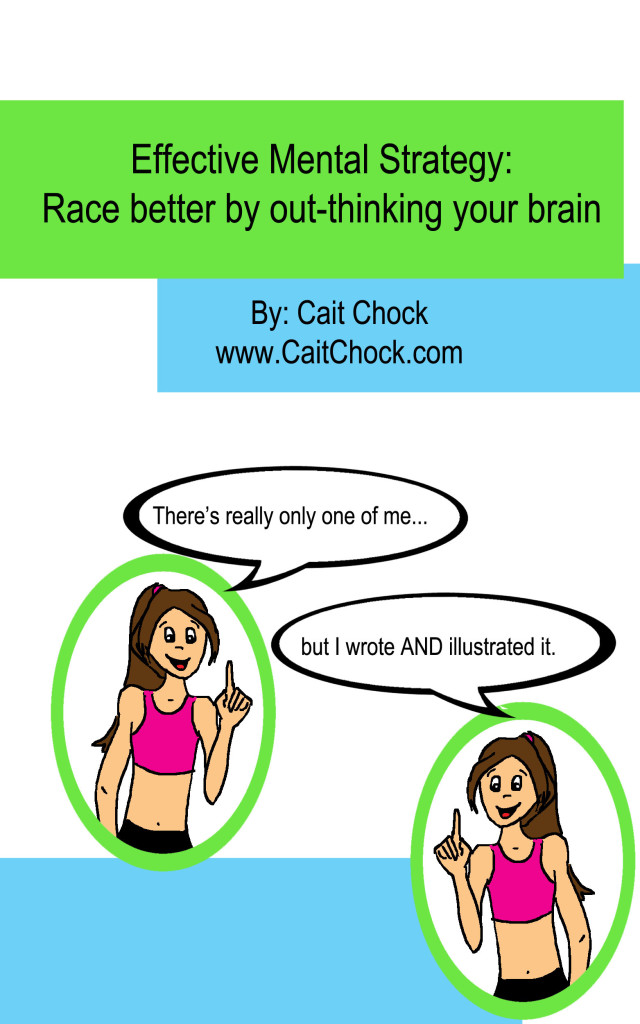 Running hard hurts. In order to race and train your best you need to block out that pain and stay in an effective mindset.
This ebook will teach you strategies to refute those pain messages from your brain and refute that voice telling you to "Stop!" and "Slow down!" Also included are insights from professional distance runners sharing the tips THEY USE to stay mentally tough during workouts and races. These rocking runners, Sarah Brown, Sara Hall, and Jason Hartmann, your brain would go dizzy counting up all their accolades: World Championship Teams, Pan Am Gold, Marathon Titles, you name it!
I've chosen to use my cartoons as teaching tools to make the reading fun and engaging. I mean humor DOES make everything better and, after all, while training and racing does require an amount of seriousness, running IS fun. And running personal records are even MORE fun!
This 'instructional comic book' is written BY a runner; because who better to poke fun at our crazy quirks and thoughts than a runner herself?!!
BUY NOW to order this awesome ebook in PDF form here– $9.99!
*Please indicate if the email you'd prefer the ebook be sent to is different from your payment email address.
This running ebook is also available in the Kindle version at the Amazon store: BUY IT HERE!
What Readers Have to Say:

"I have followed Cait's blog for years. She is a wealth of information, and she speaks of it with confidence, charm, and humor. There is running wisdom in her veins, and now it comes with comics. This is what makes it cutting edge. Most runners have read plenty of running tips in their travels, but in this comic book style, it is like a person is speaking with you. There's a feel good vibe and Cait's love for running, writing, and artwork shine through. The visuals pop out of the page. I read it on my Ipad which I think a book like this is made for. The professional runners' thoughts were a great addition. This is a comic book, and not a full piece of non-fiction, but I can only hope it is part of a larger series to come." – Mark Mathews (Runner, Author)
"I love it. Great content, great writing style, and super fun illustrations. :)" – Matt Boltz (Runner, English Professor)
"Even if you aren't a seriously competitive runner this book is a great tool to help you find different methods to push your limits. I think some of these strategies could be applied to most workouts so everyone benefits from reading this book! This book really motivates me to make some new goals and to push myself even further and I cannot wait to see what I can accomplish." – Ashley Breinholt (Iowa Medical Partners, Get Fit Initiative)