Yes, Happy Saint Patrick's Day! I could also say St. Patty's Day but every time I do it makes me think there should really be a Happy York Peppermint Patty's Day somewhere around here too. 😉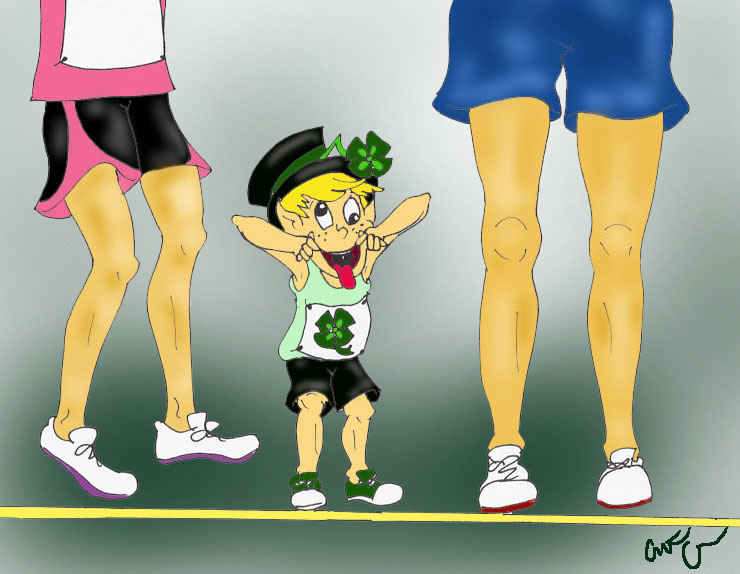 I hope you've all been having a great one and doing a little celebrating yourself. I'm not a drinker, so if you are feel free to have my leftover beers. I do love everything green, though, and you could find me noshing on some green chocolate chip pancakes. (My dad used to make those for us when I was a kid on St. Patty's Day.)
It's a fact that my all-time favorite color is lime green and so let's hear it for a few more oh-so cliched Irish holiday inspired items:
* Don't steal my lucky shamrock. Do you believe in luck? Do you have little trinkets, rituals, or things you swear to others you know don't really bring you luck but you have them/do them anyways just because, well, it couldn't hurt? Hey, I own up to the fact that whenever I see a clock reading 11:11 I make a wish to myself. 😉
* Leaping Leprechauns! Those little guys have springs on their legs, or maybe they have just been doing a ton of plyometrics. 😉 I HATE doing those plyo's, this girl can't jump, but they work wonders for your speed. So get to jumping like a wee, green man!
* Corned beef and cabbage, say what? I'm not a big corned beef fan, I do like cabbage. But don't shy away from all red meats if you do like them because they have iron, which is super important for runners! If you don't like red meats (guilty) then seek out other iron rich foods…hey, spinach is a leafy green that contains a lot of iron. It could be cut into the shape of a clover too…maybe. Teehee.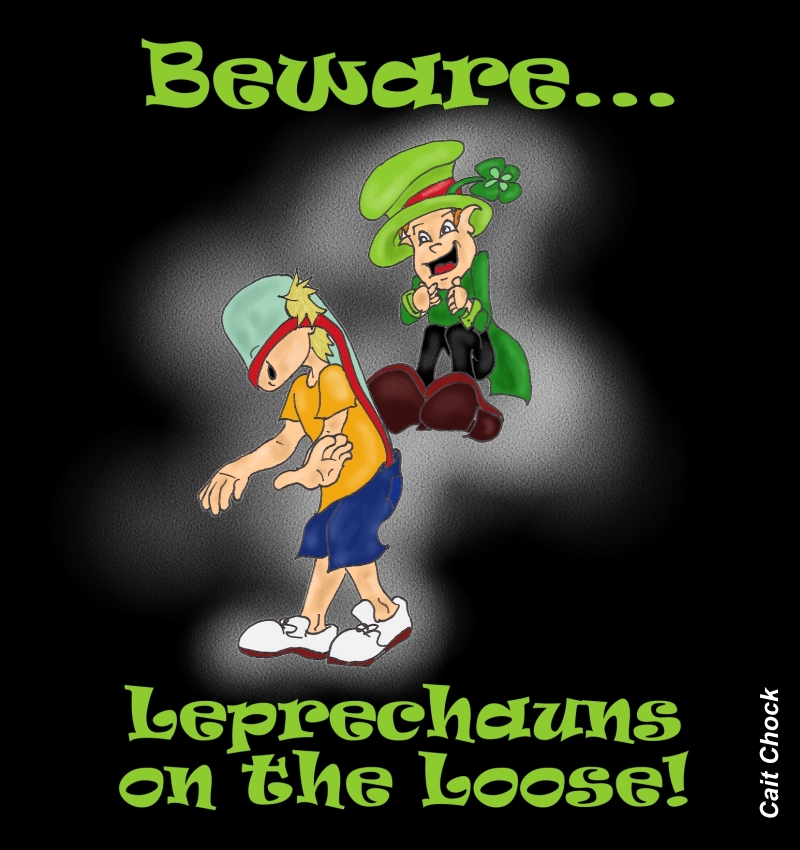 * Pranksters! I wish I were really good at pulling off great pranks and such but I am so gullible that I usually end up being the one pranked. That said I use sarcasm like it's going out of style and plenty of times people think I'm being serious and sometimes that gets me in a wee bit 'o trouble.
* Spuds! I am in love with the spud, I'll take me my fair share of potatoes and then some. My favorite is probably a big 'ol baked potato loaded with chicken, broccoli…and actually cottage cheese. Is that last one weird? I don't care, I like it. And for you skin haters…you're missing out, the skin of the potato contains nearly all of the awesome vitamins and nutrients found in the potato…so choke the skin down if you have to. Jk.
* Friends and merry, good times. You picture people celebrating St. Patty's Day and you think of parties, people, and good times. I'm all for that…whether you are a fellow sweat obsessed runner or not, you can be my friend. 🙂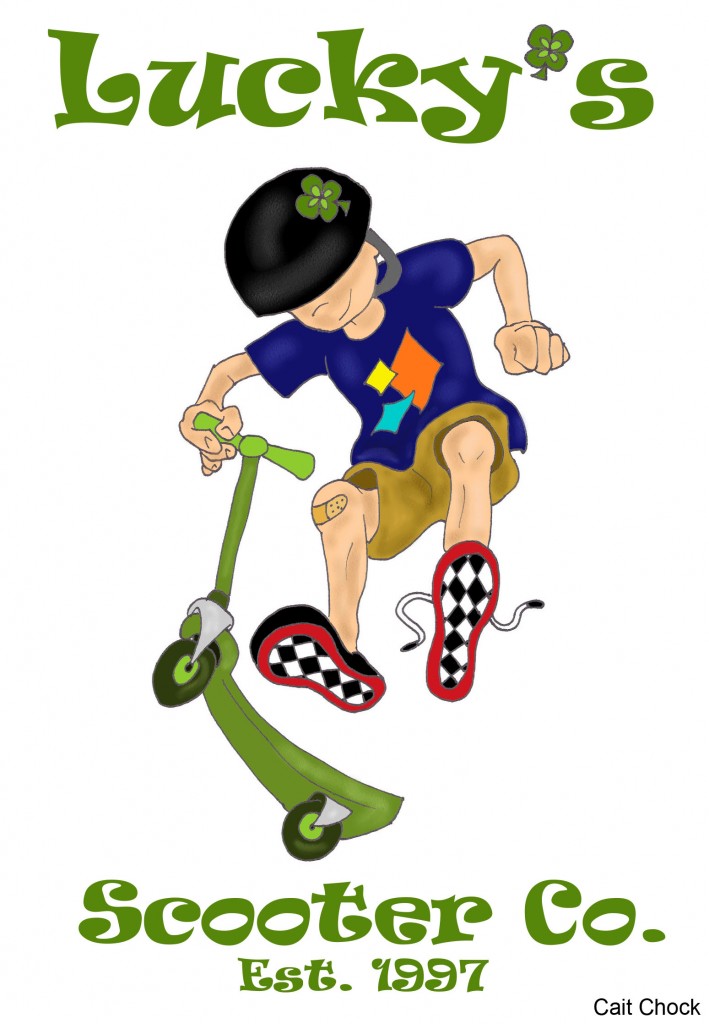 Have a wonderful Saint Patrick's Day and I think I'm going to talk to someone about instituting a York Peppermint Patty's Day too! 😉 (naturally then, we'll need a Junior Mints Day…just saying.)
1) What did you/are you doing for St. Patty's Day?
2) What is your favorite St. Patty's themed item?
3) Do you believe in 'luck' or do you have a lucky item/ritual?
4) Do you like potatoes? Are you a fan of corned beef and cabbage? How do you make sure you get enough iron? Pick any of those and answer…hehe.
Related posts: