Running is all about dealing with discomfort. It teaches us that we are capable of handling more discomfort than we think and it always increases our tolerance for pain discomfort.
Running strengthens us and skews our perception of just what is uncomfortable.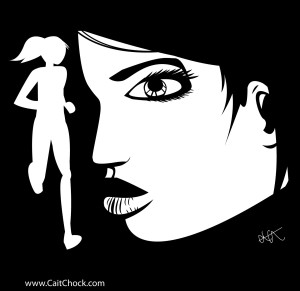 A non-runner complains about a stomach ache, a runner doesn't start complaining until they are projectile vomiting. But the reason that runner's complaining is probably because it's in the middle of a long run and they NEED to keep that gel/drink down because they need the energy, not because it hurts. 😉
Pushing ourselves outside of our comfort zone is the only way to keep growing as a person, as an athlete, as a runner. In FORCING yourself to push, you're setting yourself up to achieve more. The beautiful thing is that whether you wind up hitting XXX goal or not (if there's not the danger of failing then you're not setting high enough goals!) you'll no doubt have improved in some way. You'll have made progress.
The journey to progress is just as important as the end results.
Now I said it was a beautiful thing, fancy that, discomfort being beautiful. It may yield beauty but living through it is hard, painful, grueling at times.
Discomfort tests us. But when you open yourself UP to that feeling of discomfort you'll discover that it DOES get easier. And you'll be inching your threshold to withstand discomfort ever forward.
Running teaches us so much about life, and one of the strongest lessons is that, yes, we are much more resilient and tough than our minds want us to believe.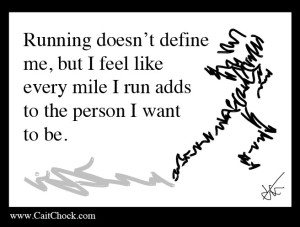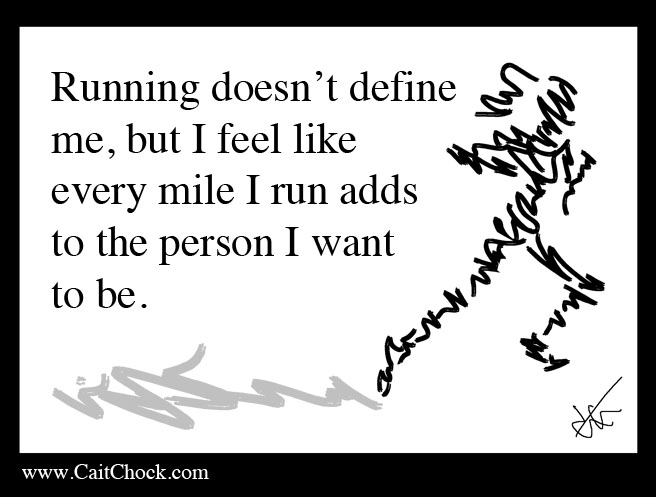 It's a coping mechanism, our brains don't really like feeling uncomfortable. So we have to just trick it, PUSH, and force it to keep going.
Pushing yourself to step outside your comfort level in running can be achieve in a myriad of ways outside of hard workouts. Test your range and set your sights on a short and fast 5k instead of a marathon. Improve your flexibility and REALLY start stretching, build your neuromuscular system to be more responsive and reactive with drills. All of the above may leave you feeling awkward, out of place, frustrated even…but that's good. Stick with it and eventually things will get less uncomfortable.
You'll wind up getting faster and becoming a more balance, performance-driven runner.
Apply that to life. Learn a new skill, be prepared to feel like a total idiot at first and BE OKAY with it. A runner's natural tendency is to want to be the best, but you have to start somewhere. Be CONFIDENT enough to accept you very well may suck, and be SECURE enough to ask for help. Ask others to teach you. Then learn.
Finally, life and running will test you in ways you didn't actively seek out. You'll be pushED rather than be the one pushing. That's scarier because you feel out of control on top of it. But you know what, discomfort is discomfort and the same rules apply.
Know that you are stronger than you are wont to believe. Embrace the discomfort and keep moving forward. You will survive, progress will come.
And at the end of the day you have the peace of mind in knowing, "I can handle it, I'm a runner for crying out loud!"
I challenge you: How will you step out of your comfort level?
Related posts: