Being patient sucks. Waiting for what we want isn't fun, but the reality is that often times we are forced to wait. Even more often is it that rushing things will ultimately leave us more frustrated in the long term.
As runners, wouldn't it be awesome if we could just lace up and make our next race/workout/run a PR? If only, right?! The natural tendency to want those faster times and better fitness TODAY is the breeding ground for injuries, overtraining, and slowed progress. Beautiful irony there, right?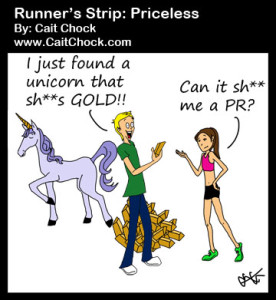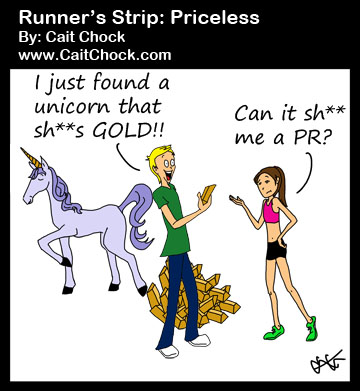 Every runner has been guilty of it, and hey, some things you just have to learn yourself the hard way. (Sometimes a few times to really NAIL that lesson home.) Being patient sucks…but we need to learn to embrace it.
Yikes. Where's the spoonful of sugar to wash that down? Well that comes when you actually ARE patient and watch your goals materialize…eventually.
The sweetest victories only come after enough struggle and work, after all.
Convincing yourself to wait it out and be patient is tough and often an on-going battle. Incidentally a large part of being able to stay patient comes from confidence. How so?
Being patient means BELIEVING in yourself, what you're doing, and the process. A runner who lacks confidence is the one who tends to rush things, an example of that is going out way too fast in a race. It takes MORE confidence and patience to go out controlled and then pick up the pace, and close fast. A runner who tries to 'make a buffer' by going out too fast is subconsciously affirming they are going to slow down. See how that's not a good way to think? It takes more confidence to be patience, wait, and then respond to your competitors (or go faster) as the race progresses.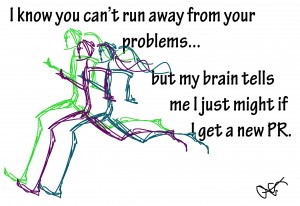 New runners can be a little less than confident in their abilities as they venture into a new sport. That's natural, but it's dangerous to go into information overload and want to do EVERYTHING and anything they read about training and incorporate it right away. This usually leaves them injured or too sore/tired that they lose any desire to continue running.
Even if you've been a runner for years and years, it's quite easy to fall into the same trap of wanting to add in XYZ all at the same time…to rush the process. You know what, the same road leads to the same place.
Avoiding injuries and reaching your best takes time. Waiting is hard and it can suck at times, but if you try and rush things too fast it will, in the end, it will suck even more. (nightmares of time off or on the cross trainer missing your race should help keep you patient. 😉 )
There really ARE tons of training elements to keep you improving and progressing through the years. This should be exciting news, it's just imperative not to rush things.
I will say that the BEST way to stay patient and keep yourself honest on the right track (in the moment it can be REALLY hard sometimes to know you need to be patient) is to a have a coach. If not a coach then at least an educated source or training group to bounce things off of. Today it's important to recognize the source of the training advice you're getting and if it's actually got merit.
Being patient can suck in the moment, but eventually it is oh so sweet.
—-
More posts on training tips HERE
Some of those 'extra' training elements to help you improve: CORE STRETCHING DRILLS
—-
1) How do you remind yourself to stay patient when you really don't want to wait?
2) What keeps you honest/patient when it comes to your training?
3) When is an instance where NOT being patient made things much worse for you?
Related posts: