While being quarantine to the elliptical I've made it my mission to watch every bad movie sequel possible; it's been so long I've long ago burned through the good ones…hehe. Anyways, today on the agenda was 'Dirty Dancing Havana Nights'…and what I do have to admit is that any time I see people who can actually dance it makes me wish I had just an OUNCE of rhythm or the ability to move in any way that could be considered dancing.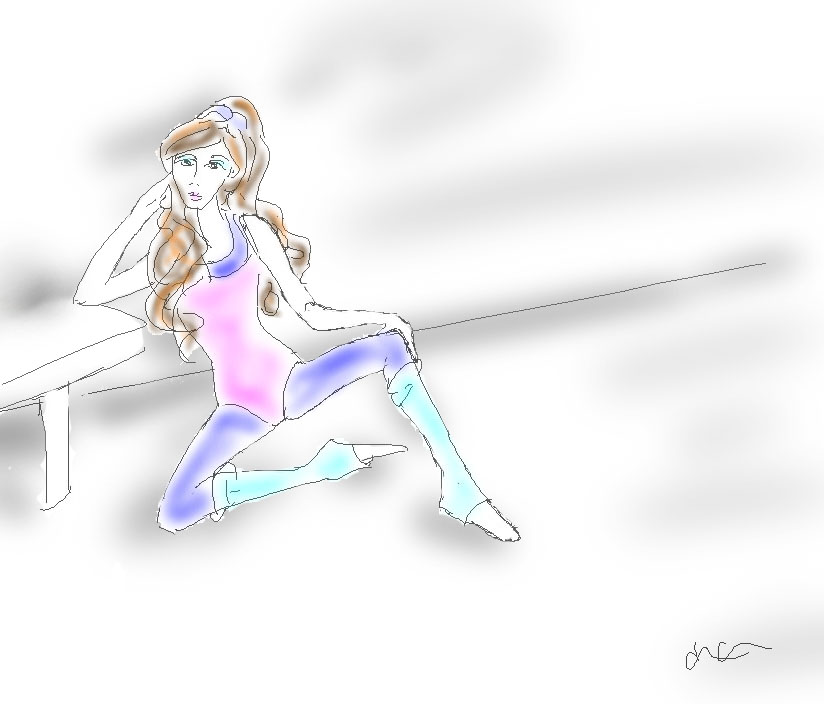 I run in a straight line…it's a stretch to turn left. But dancers aren't just coordinated they are also flexible, another glaring weakness of many runners. Getting back to the good old 'Havana Nights,' the hip area (dare I say the groin!) is a commonly overlooked area where runners get tight and never do anything about it. They may stretch out the quads, hamstrings, and calf muscles, do the foam roller on the IT band, but not many of them think to make sure they gain flexibility in the hip region.
But if you don't work on this area not only will you not be able to salsa and flamenco, but if your hip area is too tight you'll be limiting your ability to get full extension in your running stride. What this means is you'll be short-changing yourself with a shorter stride and that translated over miles could mean losing out on precious time and finishing places.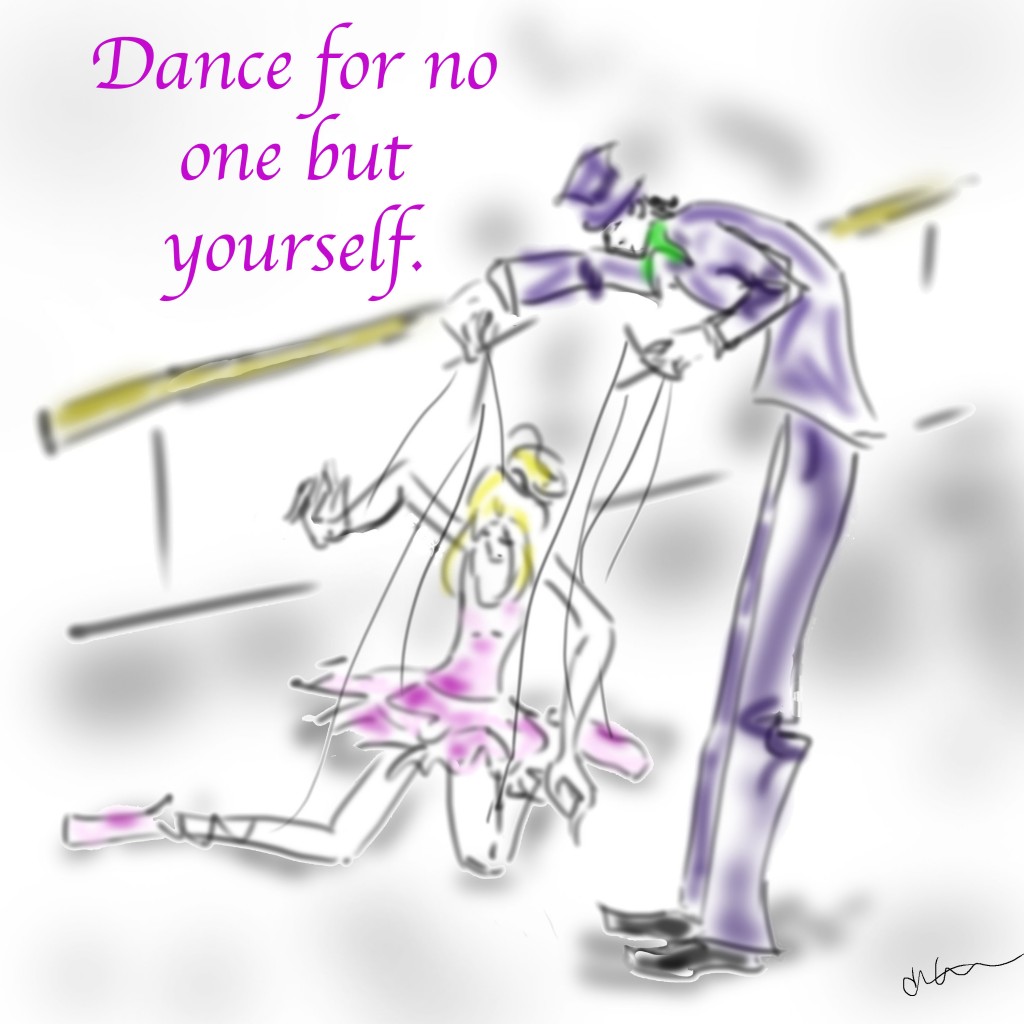 Here are some moves to regain some mobility in that hip area:

* Hip circles: We used to laugh doing this one in my running group, especially the guys doing them in public, but we're runners so be awkward proudly! Standing with your feet about shoulder width apart, place your hands on your hips and then circle with your hips leading; really exaggerate the movement and get as much circumference as you can without moving your feet. Do 10 in the clockwise direction and then 10 in the counter-clockwise direction.
* 3 Way Leg-Lunges: Imagine you are standing on a giant clock, ahead of you is 12 and behind you is 6 o'clock; you are in the center where the hands originate. Start with both feet together, and then lunge your right leg directly in front of you to where the 12 would be; dip into the lunge and then back to center. Now, without moving your left foot, keep it planted, lunge with your right foot leading to where the 3 would be on the clock. As you dip down focus on opening up that hip area, and then lunge back to center. For the third lung, keep the left foot planted, and really work on opening up your hip by leading the lunge with your right leg to get as far past the 3 o'clock as you can. As you gain flexibility and range of motion see how close you can get to the 6 o'clock. This is tricky with balance as well; once you do three lunges with your right leg leading, switch to your left leg leading. You'll note that often times one side of your hip is tighter than the other. Work up to doing a few sets on each leg.
* Donkey kicks:This one you will get down on all fours; your hands and knees. Take your right leg and keep it bent at the knee and draw it up under you and to your chest; then reverse the motion and swing it up and back and then raise the leg up into the air. Think about kicking towards the sky (you'll also feel this working your butt muscles, which is good too) and then bring it back down to the starting position and repeat. You want it a slow, controlled movement not just letting momentum take over. Do a set of 10 for each leg.
* Standing Hurdler: Stand with your hands on a wall for support; face the wall and start with your feet together. Imagine that you have a hurdle just to the right of you, pick up your right leg and imagine it is the trail leg of a hurdler as they go over. Take your right leg and make a full, sweeping circular motion as you raise the leg, carry it out to the side to clear the imagined hurdle and then right up under your chest before repeating the same motion. Do a set of 10 with the right leg and then repeat the same idea but switching to your left leg going over the imagined hurdle.
* Leg Swings: I've talked about these HERE along with more dynamic flexibility drills; but you really can't do enough of these leg swings in both planes. That's across your body going left to right, and then in front of you and behind.
While we may never gain the flexibility of a true dancer, runners with looser hips will be able to get that full extension in their running stride and that, in addition to making you less injury prone, will put you in position to get faster…and who doesn't like that?? 😉
—————
The winner of my Road ID giveaway was: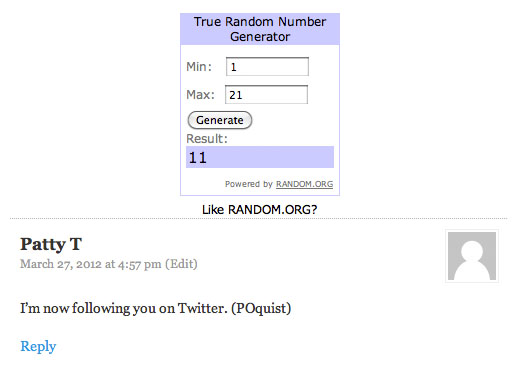 Patty T, shoot me an email: captaincait@hotmail.com and we'll get you all set up!
—————
1) Did you see either of the 'Dirty Dancing' movies? What is one of the worst sequels (or gosh, even third or fourth, etc. installments) that you've seen?
2) Do you see dancers, or gymnasts and ice skaters, and wish you could do some of their moves? Do you have a past of any of those arts/sports?
3) Have you even thought of working on your hip flexibility as a runner? Have you done any of the above exercises, or do you have some moves of your own that you do?
4) Do you tend to be a pretty flexible person and do you enjoy stretching and working on that?
No…and I own up to the fact I don't like stretching, which is NOT good..lol.
Related posts: