Because holidays are just better the runner way.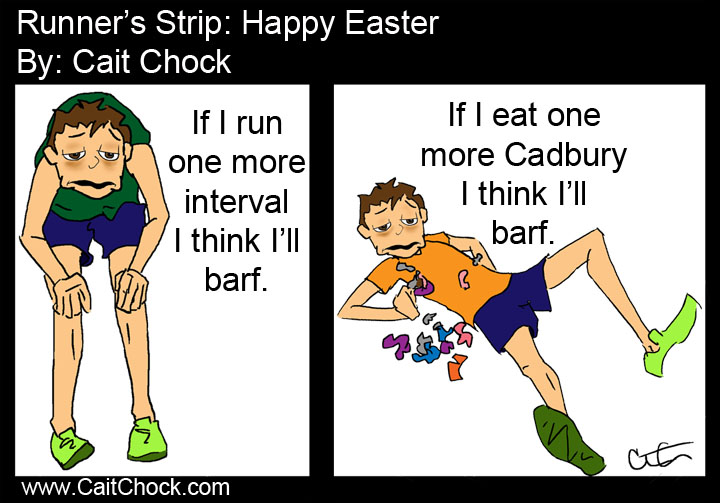 Happy Running Easter…may you make it through the intervals before you barf and may you eat your weight in chocolate eggs and avoid a refund. 😛
——-
More awesome cartoonage HERE!
——-
1) Do you tend to throw up after hard workouts or races?
2) Favorite kind of candy or chocolate goodie?
Cadbury does indeed rock, but Junior Mints are quite nice. But nothing beats Pop-Tarts. 😉

Related posts: