Or if I'm going to really take this wanna-be pun all the way…put your runna' shades on. 🙂
The running events are about to take over the London Olympics and that means this runnerchick is more than a bit excited. Slip into those cheering pants and get supporting those Team USA harriers!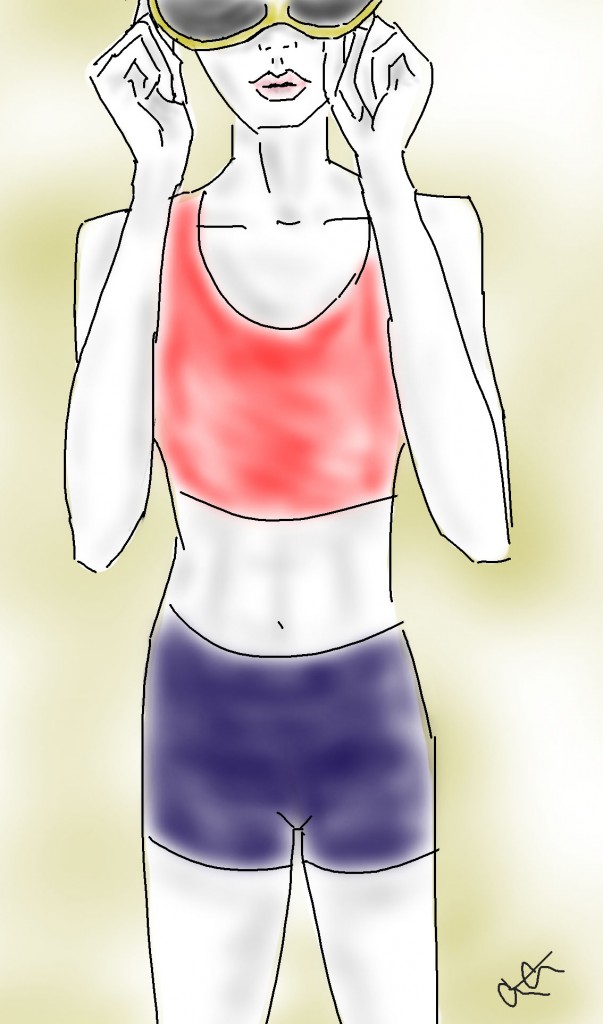 This first day of action will see the first rounds of the men's steeplechase and men's 1500 meters as well as the final of the women's 10,000 meter race. Of course there will be other events going on but I'm distanced biased and not sad about it. Check out all the results and full schedule HERE.
Back to runner shades, I know some people who don the shades sort of the same way they put on their spikes or racing shoes. Meaning it's GO time. I have to admit that when you see a person running with shades it catches your eye; I've even heard some runners say they are intimidated by the mere sight of a shaded runner. Now I won't go that far, it's not like the mere act of putting on sunglasses will make you faster…that's all in the legs.
Yet we all have those little things that cause that internal switch in us. The one that goes along with the electric buzz of race day, the one where we know it's time to kick it up another level and get ready to put it all on the line. Akin to spiking up, peeling off the sweats and baring that uniform…if sunglasses are the final piece of your race day GO time visage…then by all means…
…put your runner shades on.
1) Who are you going to be rooting for the most come the running events? Which events are you most looking forward to?
2) Do you run in sunglasses? Now, do you run in them a lot in both training and racing, or do you reserve them mostly only for racing?
3) Thoughts on runners with sunglasses, I know some people have something against seeing a runner in shades…anyone in that boat? Anyone who instantly assumes that when they see a runner in sunglasses that runner has to be fast?
Related posts: