When you're a runner you know it in your bones.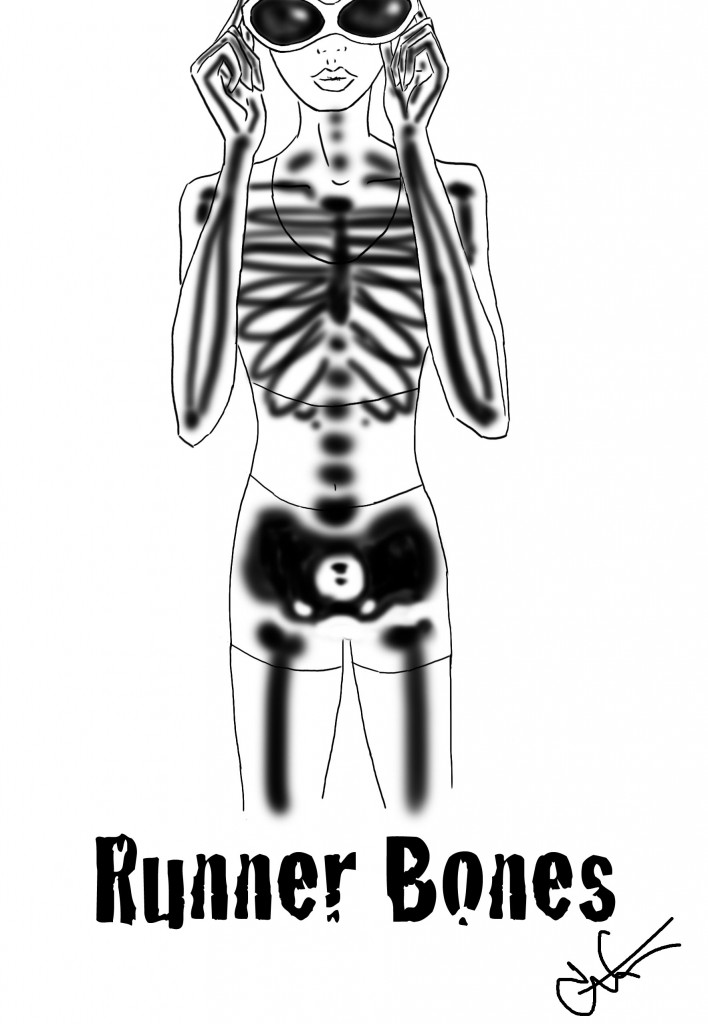 Despite the times of injury, cross-training purgatory, and miles withdrawals, you know in your heart you are a runner.
When the track workouts and intervals gnaw at your fortitude, your stomach and your lactic acid riddled muscles, you know you are a runner. You curse it a little in your mind, your sick attachment to this thing that tests you in such painful ways.
The moments when you wish your long runs lasted forever, the miles ticked off more by feel than numbers, when time hangs and dawdles outside of hours and minutes. You know in your soul you are a runner.
Your friends, faceless companions racing alongside you, strangers you pass running on the street; this community, these are your people, you know you are a runner.
The times when the alarm clock goes off and you dread the first step, yes you actually dread it even though you don't want to admit it, it happens. You still force foot into shoe and get moving, you are a runner after all and you know it. You also know the crummy runs are worth it too.
Because the moments, the ones that you can only catch if you're lucky and you can't really ever perfectly plan them. The ones when you feel like you're not really running, but are outside yourself watching this body complete this incredibly magical yet totally simplistic action. These runs you wish you could catch in a bottle like fireflies and watch them forever…these are the times when you're not just a runner but the run is shining through your bones.
You know you're a runner more-so of how you feel, it's a sense, and you know it in your bones.

1) When you're injured or unable to run for whatever reason, you still know you're a runner on the inside. What's an example of feeling like a runner through the times you can't actually run?
2) Even when you dread the workout or run, how do you motivate yourself to get the first step in?
3) How was your last long run? Was it one where the miles seemed to fly by, or craaaaawl by?
4) Who raced this weekend…brag on your fine selves! 🙂
Related posts: