I've talked a lot about how important confidence is for runners. When you step to the line of a race, and any workout too for that matter, it is confidence that helps quell those nerves. You tell yourself that you've battled through excruciating pain before and you'll do it again to get to the finish line certain you left it all out there.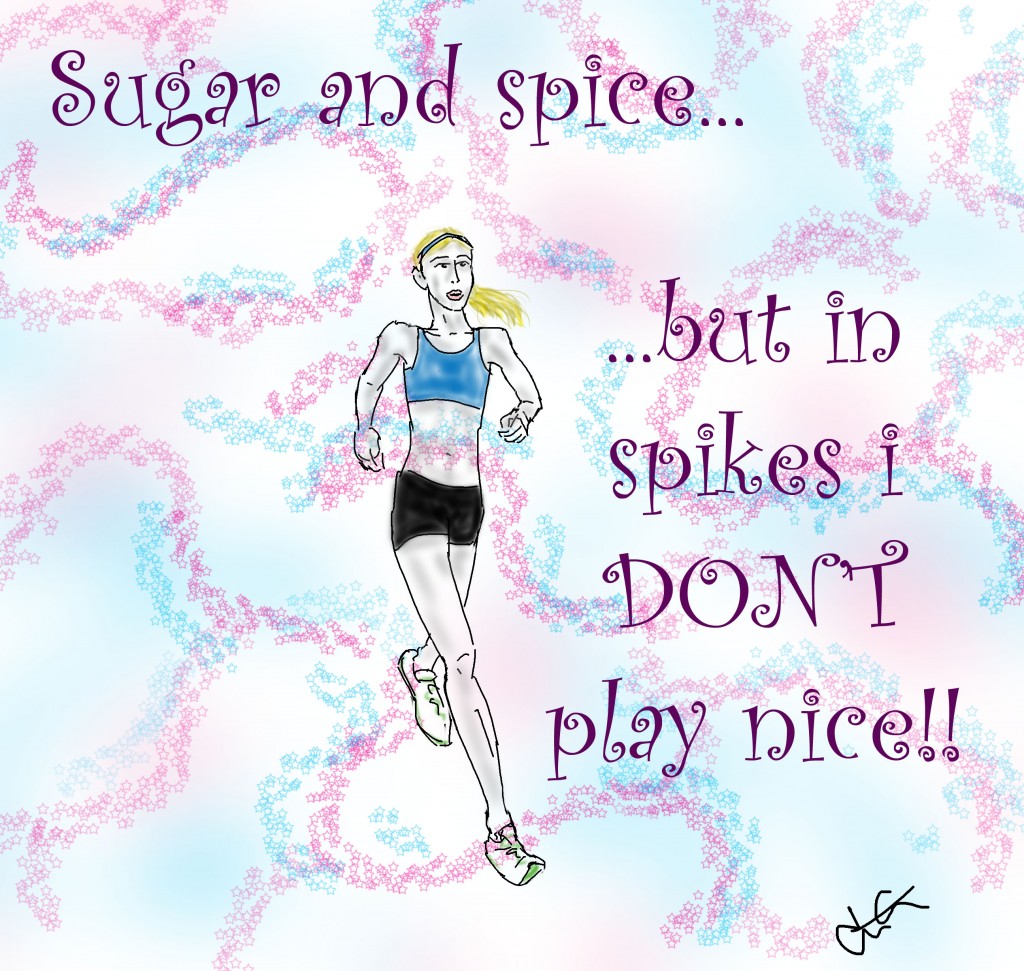 Confidence is often a tricky because in order to build it up you have to have accomplished certain distances, workouts, and runs. Though, in order to conquer those workouts you've got to have enough confidence guts to get out there attempt them, and then kick their butts. So it's a bit of a revolving door, chicken and egg thing. Thankfully running gives us ample opportunities to cycle through those revolving doors (ie: umm, every day! Hehe) so if you do have a weaker workout, get through it and look forward to the next workout which you can demolish. The key here is, in order to escape bad workouts with your confidence intact; you have to LEARN from them but then push them out of your mind.
The confidence you get when you step to the line of a race should come from the workouts that you nailed. The mile repeats that you came in under goal-pace, the tempo run where that last mile you definitely hit through to a new level of pain tolerance, the 800's where you surprised even yourself.
Over time a runner comes to have those 'key workouts' that stand out in their minds; the ones they've done time and time again and over the years it's become a bit of a benchmarker. It's often fun (and motivating) to see the progression over the years; at the same time these types of workouts can do much in the way of indicating you are set for a stand-out race.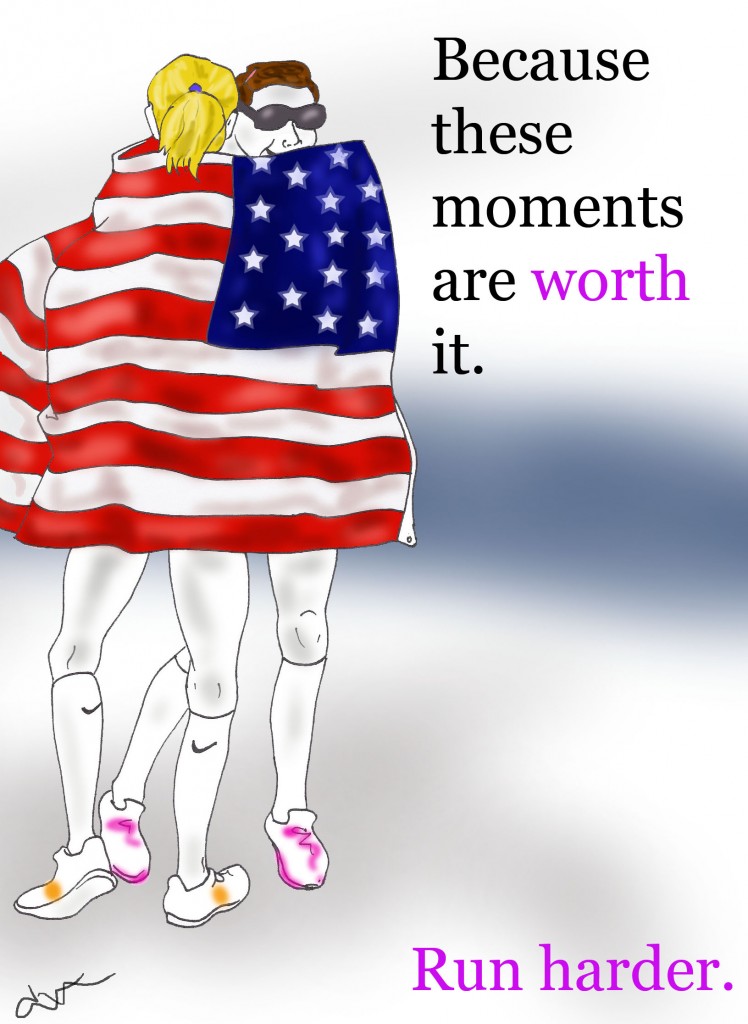 My latest article up on Competitor: "Confidence-Building Workouts From the Pros" shares four of these confidence building workouts from some of the professionals. Josh Cox and Tera Moody talk about their staple marathon workouts, Sara Vaughn shares about her speedster 800's and Renee Metivier Baillie did 500's up at altitude to predict what kind of 5k shape she was in.
I had a lot of fun doing this particular article because I know that we ALL have workouts that we particularly enjoy doing because they make us feel 'on' and then when we step to the line of a race we know it's 'go time.'
Check out the article over there, but I'd also like to hear what kinds of workouts you use as benchmarkers, race predictors, or workouts you've done for years and you use the progress as motivation to keep on kicking butt out there! 🙂
1) What is one of your 'key' workouts that give you confidence or help build your confidence before a race?
2) When you step to the line of a race, what kinds of things do you do to bolster your confidence?
3) Have you done, or do you want to try, one of the workouts talked about by the elites I profiled in the article?


Related posts: