Runner apathy? I read an article about apathy as it applied to 'normal' life and as per usual there is a running parallel. It's reportedly becoming more common that people are stuck in a sort of happiness limbo; they aren't necessarily depressed but not happy either.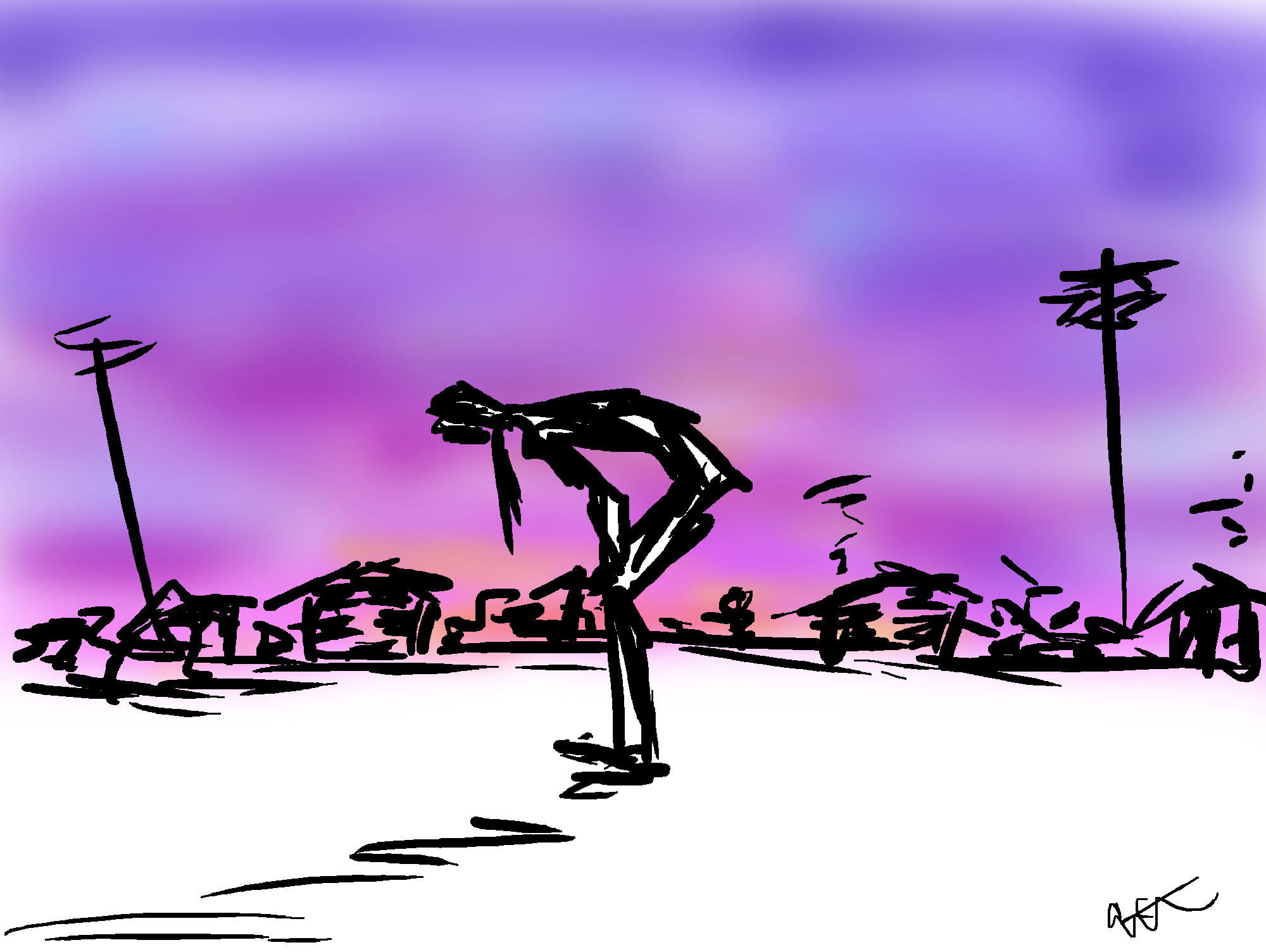 Now, I'm the first person to say, "Suck it up. Seriously, people are inventing diseases and disorders at this point!" So don't get me wrong, the fact that this article was trying to tell me that apathy should be some new kind of quasi-psychiatric problem just above depression at first made me roll my eyes.
BUT I do think getting into a rut, as a runner, can happen and it's important to dig yourself out to not only feel better running-wise but so you don't lose the initial passion that drew you to the sport.
The problem with constantly feeling 'meh' is:
1) It sucks.
2) It's boring.
3) It's a small step to resenting the run.
4) A short jaunt to quitting…or at least runner slackdom.
Runner apathy is also a tricky one because runners have become conditioned to tune out a lot of signals from their body/brain. We have to in order to dull out the pain discomfort of hard workouts and races. So it's quite easy for a runner to dig themselves into a little pit of 'meh' and not really realize it.
What's the Deal With a Runner Apathetic
I'll be straight, there will always be days when you're not feeling the run. Here is where some tough love comes in and I've written plenty on tips for motivation. But start stringing together weeks of needing to talk yourself up and that shouldn't be the case.
Every time you need to talk/hype yourself up to go run it takes a degree of mental energy, even more mental energy to hype yourself up to do a hard workout, more for a race. A runner only has SO much of that mental energy, think of it like a full glass of water. You take a sip every hype-up session, but keep doing that too much and you wind up dry.
* Health: The first thing is to rule out any physical reasons why you're feeling more tired, lethargic, or 'off'. You'd be surprised how easily it is to start dreading your runs if you're anemic and every step feels like an insurmountable amount of effort.
* Missed Break: Through the course of a racing season, or gearing towards your big goal race, all those hard workouts and 'smaller' races take it out a person mentally and physically. Even if it doesn't 'feel like' you need a break or some time away, if you are competitively training for multiple months you'll need some down time. Even professional runners take breaks, just as much to recharge physically as mentally…you can revisit my article on that HERE. If not, you can go into the next season feeling 'meh'.
* Season Lull: If you've taken your break but still have a long pre-season build-up those early season runs and workouts can lead runners to feeling a little apathetic. I mean there isn't the taste of a race coming up, so amping yourself up for a hard interval season may not be the easiest thing to do.
* Too Heady: I'll blanket this to cover getting too wrapped up in the pace of EVERY single run. Stressing yourself out to the point where every workout you're so focused on the splits that you start to dread it. Comparing yourself so much to what so-and-so is running, comparing to your 'pre-injury' self or workouts you used to do. All of this mental energy is SOO life-sucking.




Yo, so you're apathetic?

Figure out what you're deal is and then get to fixing it. Easier said than done sometimes, but certainly possible:
* Health stuff, go see a doctor and figure out what your next step is.
* Take your breaks, People. I'm the first offender for wanting to talk my way out of a break, but if you're competing you NEED breaks between seasons. Even if you're not necessarily on a racing team, breaks can help keep you excited about running. [By break I mean a 1-2 weeks off/low, two or three times a year…not like run a week, take a break…haha.]
* Long season? Start looking for low-key races to jump into just to keep the 'taste' of competition fresh. Some people NEED a specific race/event to motivate them, that's okay, just find that motivation. Even if it's a team time-trial.
* All runners have their head issues, so ditch the watch, take a Garmin hiatus if you have to, burn your old training logs so you stop comparing, run like a kid, whatever you need to. Remember it's NOT worth letting a head trip ruin your love of running.
** Goals: Get refreshed and ink out some goals. Write them down and feel like you are working towards something, that each run DOES count.
Do I necessarily think there is an epidemic of apathetic runners on the loose? No…but I think we can all get stuck in a rut from time to time and feeling 'meh' isn't so much fun.
So if this is you, go find your SPARK, because running is too much fun to feel only 'meh' or apathetic about.
1) Ever been in a running rut? How did you get your spark back?
2) How many 'meh' or apathetic runs in a row have to happen for you to start getting worried?
3) What do you do after your racing season? What does your break look like? How often do you take breaks?


Related posts: