With running there really is no 'off season'. There are quick lapses to allow for breaks, and don't get me wrong, taking a break after a rigorous training cycle and racing season is INCREDIBLY important. However, at the same time, most athletes take only about two weeks before they get going again.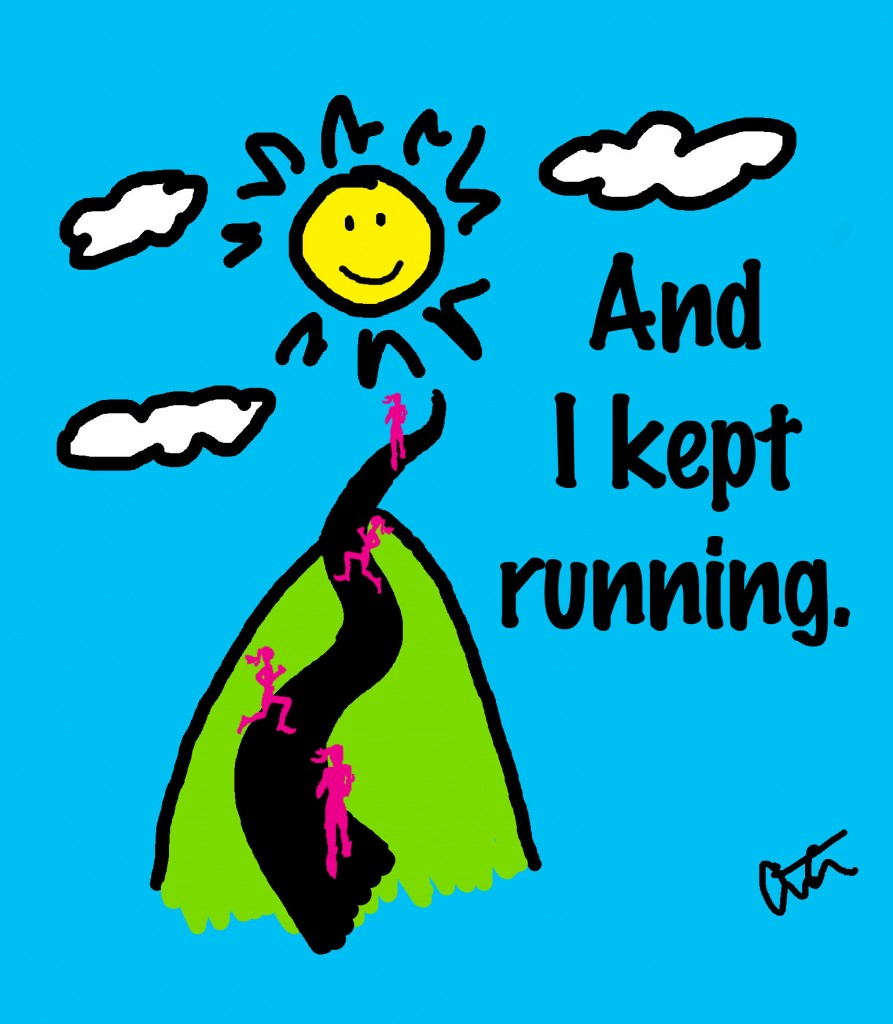 The ironic thing about running is that you can lose all that fitness you worked your @$$ off for pretty dang quickly; (Don't believe me, talk to even a professional athlete when they go for that first run after their two week break!) yet, thanks to the miracle of muscle memory, consistent runners snap back into shape rather quickly too. So it's about a two week hazing period after a break where the legs feel completely foreign and the lungs are screaming at you, but crest that hump and you start to hit your stride again and get into the swing of workouts.
If you're not with a team running traditional seasons (ie: cross country, indoor track, outdoor track) you may be doing road races or training for a marathon. Trust me, there are no shortage of races to be had all year round. Is racing a necessity for being a runner? Hardly, I haven't raced since Pikachu was giving kids seizures but I'm still a runner.
That said, many people need the excitement of a race as motivation to get in their runs and workouts. Lulls in motivation are something every runner deals with; though the trick to STAYING a runner is powering through them. Some ways to keep your running exciting and fresh, with or without a race coming up:
* Switch Distances: If you're coming off of a marathon try training for a fast 5k. Working on your speed will always improve your longer races…think about it, the faster you can run a mile, the faster you can then hold a slightly slower pace for a 5k, 10k, and beyond.
* Go Long: Reflexively, if you're coming off a string of 5k's and 10k's do some longer based threshold work and long runs as a half-marathoner or marathoner would do and you'll improve your endurance. That will of course translate down in your ability to stay strong and close hard in those shorter races.
* Tackle Hills: If you've not done hill repeats or much hill running hit these suckers to improve strength. That extra strength will mean speed when you go back to the flats…plus, exploring new hilly terrain and trails can be fun.

* Run Naked:
No, not like that, but running
without a Garmin
or being overly hung-up on paces is a necessity sometimes. Run for effort and
do fartlek workouts
away from the track or marked trails. Here is a fix for the times where you may just be feeling burned out on workouts OR you find yourself getting so stressed out about times and splits that you really do start to dread your workouts. You should never dread your runs.
* Explore: Find new routes, find new people to run with, go outside of your comfort zone…anything that feels like you're exploring your running in a new way. Often times running turns to routine, which can be helpful in some ways, but every now and again you need to shake up that routine to keep that running fresh.
* Basics: If you're finding yourself feeling burned out or not sure where you want to go with this running thing, just roll with it. Remember WHY you run, how it makes you feel, think of some of your favorite races and runs and figure out WHY you enjoyed them so much. Go back to running like a kid would, just have freaking fun with it.
The reason I bring up keeping your running exciting and new to you is because our sport hinges upon consistency. There is no 'off season' for being a runner you see? Doing the same thing all-year round will inevitably bring times where the repetitiveness is just straight-up boring or unappealing.
Yes, there will be days where your running feels like a chore…BUT you do that chore for the day because not soon thereafter will be the days where your running returns to the ever-amazing passion that makes you feel right. You just have to stay the course and keep yourself motivated through those lulls.
1) What is one way you've kept your running fresh and exciting?
2) What are you currently working towards? Whether it be a race, a new kind of training style, getting speedier, etc.
3) When's the last time you ran 'naked'?

Related posts: