Every runner is imbalanced. I'm not talking mentally (although we've all got our quirks!) but physically; your body isn't two perfect mirror images between right and left, some muscles are naturally stronger than others, some areas tighter and others looser.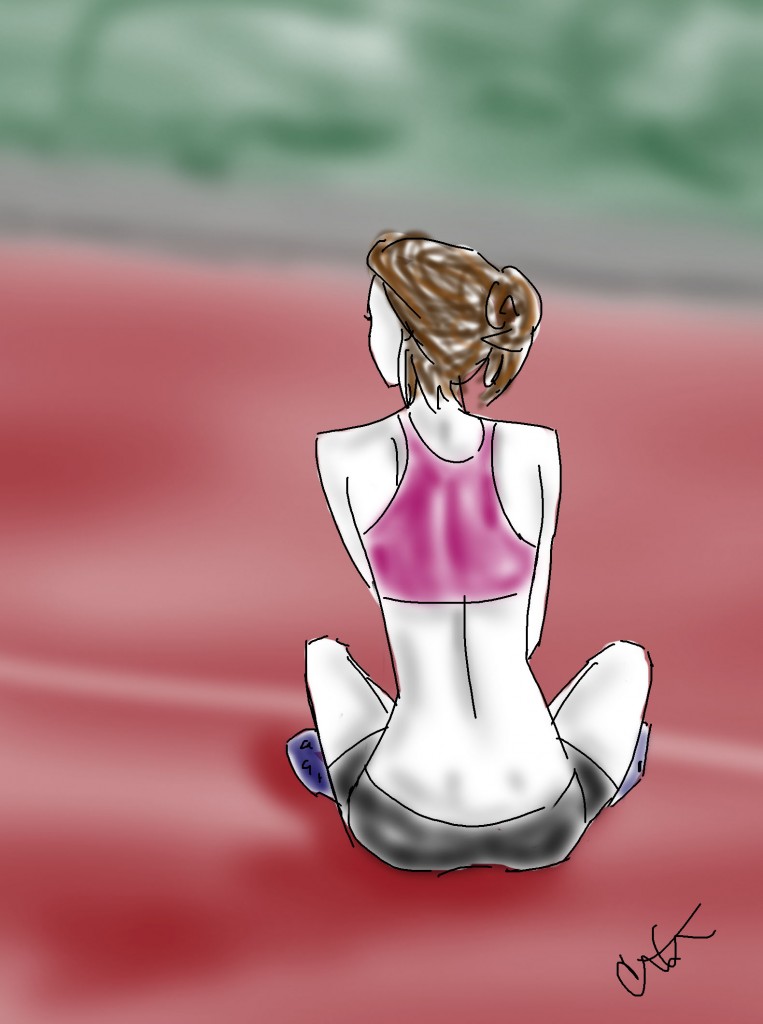 For the 'normal' person that's not such a huge deal, but when, as runners, we are demanding that our bodies carry us for miles and miles in the same repetitive motion, those imbalances become glaring weaknesses. Weaknesses not just in efficiency and translating to potentially lost time, but more importantly setting you up for injuries.
A runner's imbalances are the slumbering volcanoes for injuries. Interestingly, the injuries can manifest in some tricky to diagnose ways, as in you may be having problems with your feet but the culprit is a weakness in your gluets. [Actually, there was an excellent piece in the September issue of Running Times on just this.]
The best way to deal with an injury is to be proactive before you're actually hurt; you can't stop them all but you can do your best. Think of runner upkeep and care like the safe sex talk you get in high school. 😉
Your imbalances are going to be different from your running friends, but many common points of weakness center around the core or near it:
* hips
* hamstrings
* glutes
* back
* ankles [not near your core, but one for five aint bad…lol.]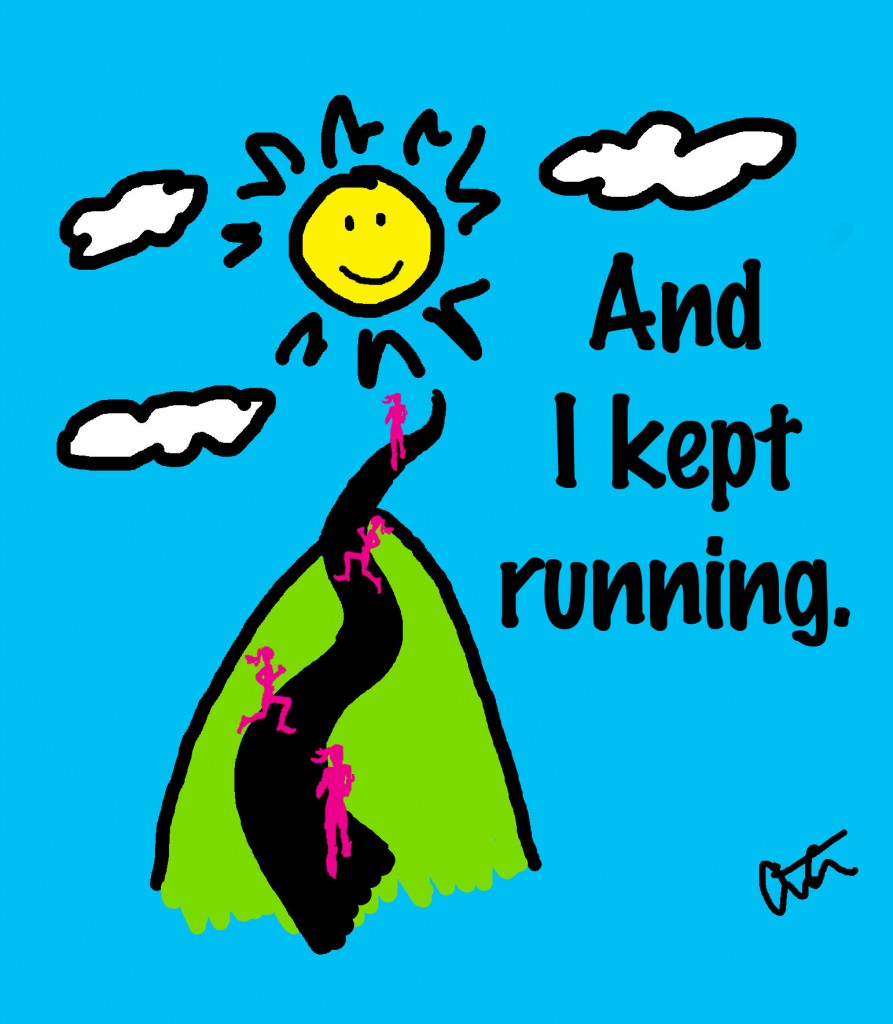 When it comes to the hips, adductors, abductors and glutes it's like a minefield. So many people have issues: tightness here, weakness there, slacker muscles making other muscles pick up the work, you name it. This has the trickle down effect to knee issues and tons of lower leg problems. That's why improving flexibility in the hip region and strengthening those small, intrinsic muscles is so important.
Here are some quick exercises and stretches that you can do to try to bring some balance to your imbalance:
Core
* Planks and leg raises: I did a whole post on probably my all time favorite core routine, it takes the plank and kicks it up a notch. You get nearly every muscle engaged, if you do it right, and as you get more balanced you integrate leg raises which is giving you a double whammy on working those glutes and hamstrings. Please read this routine, your life will never be the same again. 😉
Glutes and Hamstrings:
* Back Bridge: Lie on your back, pressing the small of your back flat to the floor to engage the core, knees bent in the air, feet on the ground a fair distance from your bum. Then squeeze your glutes and lift your butt into the air until your body from your knees to your shoulder-blades are in a straight line. Lower back down and repeat, do sets of 10-15.
* Hamstring Ball Roll: Lie with your back on the floor, arms at both sides, legs straight ahead and place your feet on top of an exercise ball. Lift your torso up so that only your shoulder blades are on the floor and arms at either side for support. Bring your knees to your chest by rolling the ball inward towards your bum and then roll back out. Repeat for sets of 10-15.
* Toe Touch Balance: Stand up and then balance on your left foot. Keep your left leg straight and reach down to your left foot leading with your right arm, going across your body. The trick here is to keep your balance without that right leg on the floor. Raise back up to the starting position and repeat 10 times. Then flip and balance on the right foot.
Mobility:
* Hip stretches – I did a whole post on that; strengthening is one aspect and improving flexibility and mobility is another.
* Leg Swings – Here's my post all about those.
Ankles:
* Pillow Balance: Ankles are prone to rolls and you want the small muscles around the ankle strong and supple. Balancing on one of those Bosu balls or a pillow can really improve your ankle strength. Start by standing on a pillow, balancing on one foot and hold it there for a minute or two…you'll notice that it's going to be easier on one side than it is on the other, so you'll see where your imbalance is between right an left there. Then when you've got that try doing the above Toe Touch Balance exercise on the pillow.
* Calf Exercises: THIS post about calf raises applies here and also helps with Achilles issues.


The argument of sanity aside, every runner is imbalanced in a way unique to them. Sometimes it takes a little hunting around, or an injury, for you to find your's but if you do all you can to get as balanced as possible before an injury strikes both your running and your sanity will be better off. We all know how beastly those injured runners can be!
1) Do you know what some of your imbalances are? Do you work on them at all?
2) Do you stay pretty diligent about runner upkeep and care? Are you really good about stretching?
3) Have you gotten an injury that is due to some kind of imbalance you have? How did you figure out what the culprit was, did it take a lot of searching to solve the issue? Do you have any specific exercises/stretches you now do to make sure you don't get re-injured?
Related posts: