The human body, the running human body, is a unit. It's all interconnected and working together, it's not some hundreds of bones, muscles, tendons and tissues working separately. When one muscle is shortening its counterpart is lengthening, eccentric and concentric muscle contractions. If something is off with one piece of this puzzle, even the tinniest of tendons, it's surprising the ramifications this 'weakness' can set off. It's all a chain reaction people.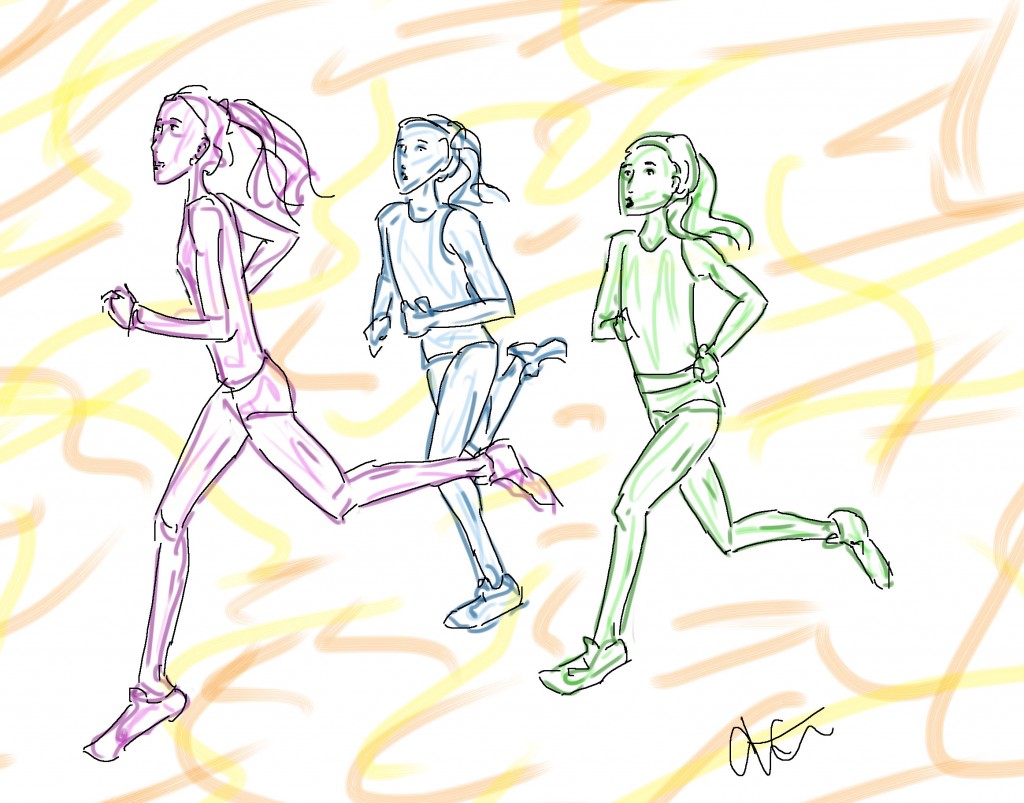 I'm not shy about saying I'm horribly tight and know I need to stretch more. My hamstrings are a glaring example of this. So when after a run where I tried to nudge the pace up one notch from 'gimply kankle runnerchick' and afterwards I was rocking the extra gimpy post-run walk because the back of my knee and upper calf was not happy, I knew the culprit wasn't my calf…it was my hamstrings.
Those tight hamstrings staged a protest; they were tight and tugging extra hard right where they insert behind the knee. The trickle down effect resulted in my calf muscle getting upset and joining the revolt. So even though I wasn't sore one bit in the actual hamstring muscle region and my lower leg was begging for some icing, I also knew that it was a not so subtle reminder that I've been slacking on my stretching.
Thus in addition to giving the icing TLC to my calf I got on those leg swings and hamstring stretches. The bugger though is that I best keep myself ON doing those stretches long after the sorenesses go away; ahhh, us runners tend to get lax when there isn't a higher level of 'injury' threat on the horizon. More on that for another post, but a warning there is to stay on top of the 'little' rehab type things even if the 'problem' isn't screaming at you over a loud-speaker anymore.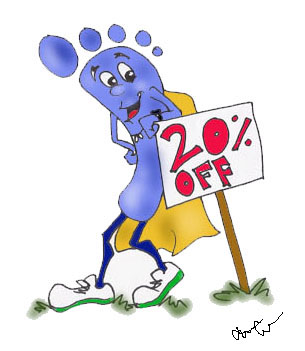 Back to the interconnection issue, muscle weaknesses and imbalances are ever-present. Everyone has them, to different degrees…we can't be perfect after-all. Though avoiding these weaknesses is going to come to bite you in the bum eventually. This happens a lot when people fail to do any core work, then wind up straining some crazy, small muscle they never knew they had or that it could hurt that bad. (Cut to the psoas, adductors, and abductor muscles smirking on this one.)
Taking it down to the feet; an insane amount of injuries and issues can be traced back to those bipeds. Namely shoe issues; not having the RIGHT shoes for your foot type. Did you know that things so far up as back or neck problems can be traced back to not enough arch support? Not so fun fact.
The lesson here, folks is know your weaknesses and work on them. Also, the next time you have a pull, niggle, pain, or outright screaming pain that stops you from being able to run…stop for a moment and take a closer look. THINK while you ice that calf muscle, because the real problem may very well not be that calf at all. The calf is just a symptom…a muscle that got talked into joining the revolt so to speak. 😉
1) What is one of your weaknesses, imbalances, or issues that you need to stay on top of to stay injury free?
2) Do you tend to slack off, get cozy, after an actual injury or bad soreness goes away? C'mon, own up, we all are guilty sometimes!
3) What's one example of a time you had an injury or soreness resulted in one area or muscle but the problem was traced back to another?

Related posts: