Have you ever shown up to a race…CRACK…and from the first step the pair of legs you were running on felt completely and utterly foreign? Dead legs…strap in you're in for a long race.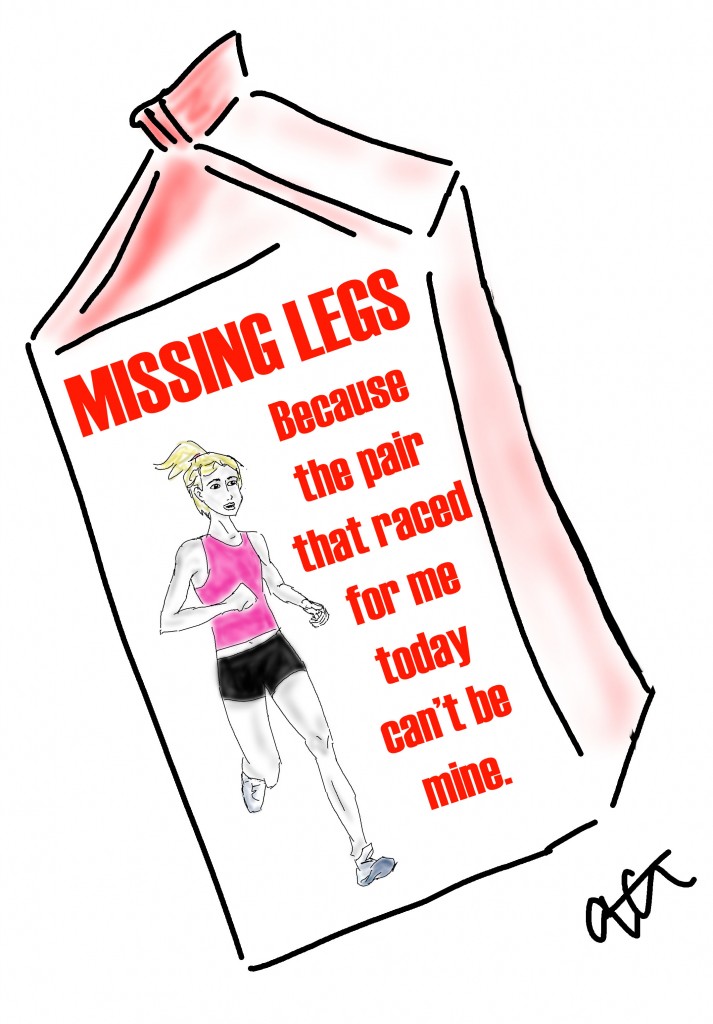 The funny, or maybe more correctly maddening, thing about running is that you can't always predict how you're going to be feeling on any particular day. You can erect the most scientific training plan in the world, taper like a genius, but still, come the day of the race there is the margin of the unknown. You do all you can to swing the favor of the running gods and them blessing you with the legs you worked your butt off for, that you earned, that you deserve to race on…but there are no guarantees.
Dead legs happen in races, in workouts, in random runs too. The 'easy' days after a hard workout you can kind of expect that the legs won't be feeling so fresh, you anticipate some rougher miles; these days aren't so much a case of dead legs due to chance but rather hard work of days' past. What makes this case of dead legs bearable, almost sickly rewarding, is that you know the hard work of yesterday will eventually pay off.
But dead legs on a race are frustrating and can be incredibly defeating if you let them screw with your psyche. If that happens any chance of salvaging at least a respectable performance gets whittled down to near nil and you could bring a horrendous trudge to the finish line upon yourself.
While it certainly SUCKS to come to a big race, fully tapered, expecting a PR and wind up with legs you wouldn't want to claim as your own it is fully possible to race respectable off of tired legs. You may not PR or race at you fitness level, true, but at the same time there are athletes that have raced phenomenally off of tired legs. Some runners haven't tapered at all and others just mentally pushed themselves regardless of feeling the dead legs. It may come down to a more 'survival mode' race…
Latch on to anyone and everyone. If you feel your dead legs from the gun you would probably be wise NOT to play pace-setter if you can avoid it. Tuck in behind a runner or find a nice pack to work off of; you'd be surprised how sparing the mental energy of worrying about pace early on can leave you feeling much 'fresher' some miles later.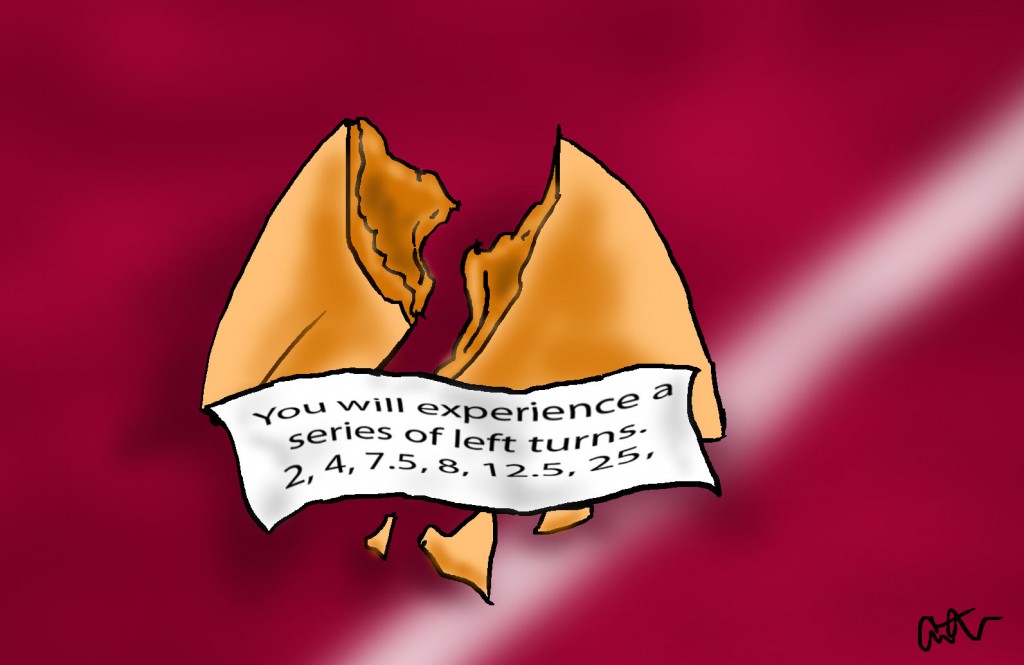 Surge. If your dead legs are leaving you trudging mid-race, while it sounds totally counterintuitive, putting in a surge or picking up the pace for a short bit can sometimes bust you out of a funk. When you switch gears, as in change up the pace, you work different muscle fibers, and it can act as a little 'reset' button sometimes.
Counting sheep…errr, miles. Don't focus on how much further you have to go, instead play mind games and break the race down into small, much more manageable distances. Say you're only going to run one more mile…just make it to the next mile marker. If it's on the track, even just promise to make it past one more lap, one more lap, etc.
Focus on controllables. The controllables are your form, your breathing, your stride…anything NOT related to how crummy you are feeling. This also includes zoning in on a spot on someone's back who is running in front of you; look at that spot and refuse to let a gap open up between you and the spot.
Wait it out. Crazy, yes, but sometimes dead legs can 'wear off' over the course of a race or workout. Sometimes, especially if you didn't do a real good warm-up, once you get into the race your legs can feel much better.
Bottom line, don't chuck in the towel after the gun due to dead legs. Doing so, and doing so too often, is like giving your mind an excuse to give up…that is a bad habit you don't want to get into, because once ingrained it's SUPER hard to get out of. 😉
———
Olympic Trials: Okay, can we give a HUGE shout out to one Ashton Eaton!! The man is a beast and just set a World Record in the Decathlon…crazier still is that he may be 'getting used' to setting World Records by now. 😉 Scratch that because I'm certain in the case of World Records they just get sweeter and sweeter every time.
———
1) Dead legs, when was the last time you felt your missing legs deserved a slot on a milk carton?? How did you manage?
2) Are there times when your dead legs seem to go away? Can you share your theories on how to bust out of some legs putting up a riot or seeming to rebel?
3) Opening up the comments to Trials talk here…
Since I can barely manage the coordination of doing one sport where you just run in circles, I have utmost respect to athletes who become the 'jack of all trades' for track and field. 😉
Related posts: