All of us runners are a bit mad, that's established. That's okay with me…I'll share the madness that ran through my mind while my feet were doing what they do this morning.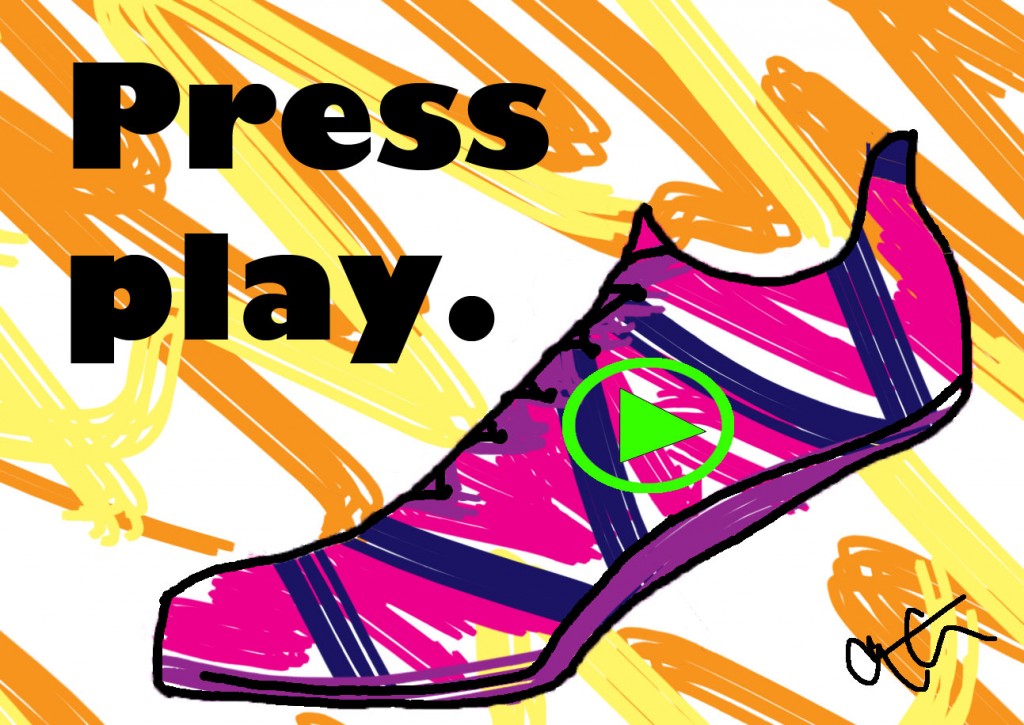 Right outside my house a pair of running shoes are dangled from a telephone wire. I've never understood how a pair of shoes winds up there. It seems to always happen at night, so do people come back from a party, rip off their shoes because their feet are hot, lace them together and chuck them up there? Obviously they couldn't be runners, because they would have had more respect for their shoes.
Game of sixes. I play this little game of luck in my head; on one of my usual routes I pass through six cross-streets that tend to be busy but don't have an actual stop light or stop sign thing. I get a little anxious approaching because I DO NOT want to have to stop for any cars; the more times I can make it through each cross-street the 'luckier' I am that day. Forget fortune cookies, this is tons better.
The thankless job is that runners ARE thankful for. I passed the poor sap who's job it is to unload those port-a-potties. I caught I nice whiff; I did a little mental 'thank you' to him…I'm sure he got it.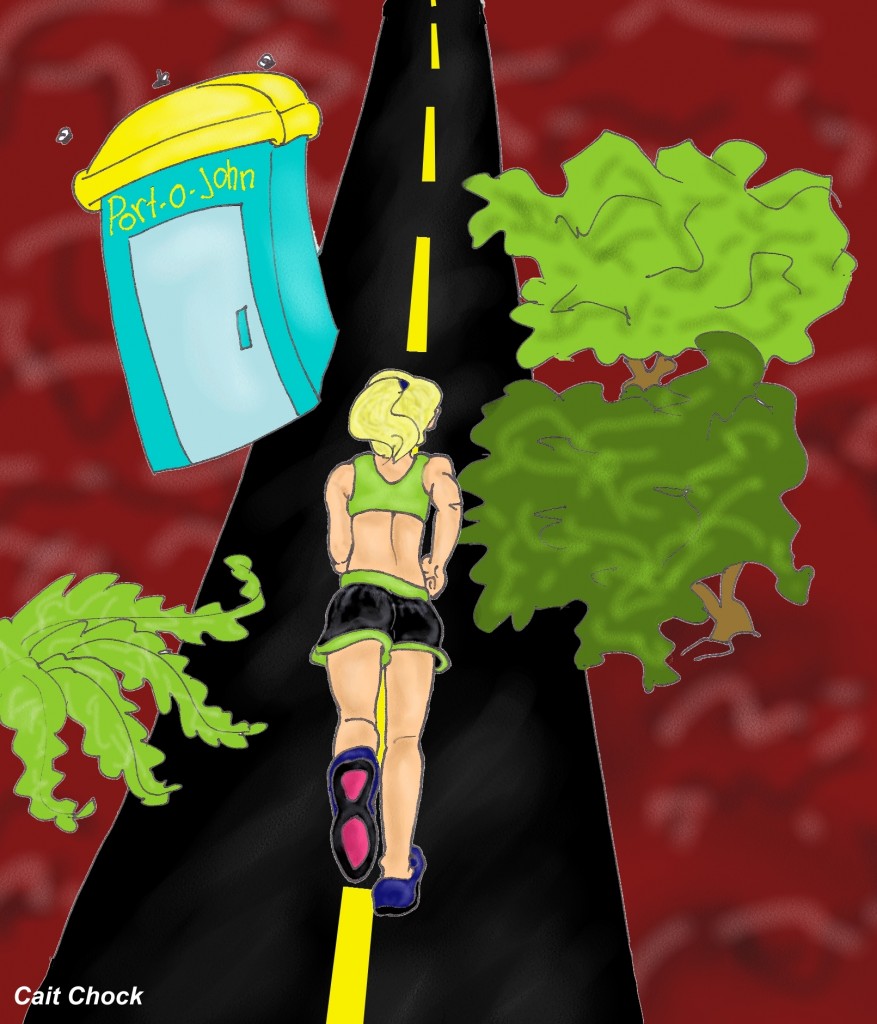 Your blinker was on IDIOT!! In one of those cross-streets this car had their right turn blinker on…so obviously I assumed they were turning and I wouldn't be impeding their way. Guess not, horn blared, but I didn't feel bad…c'mon, your blinker was on.
Retro-wear. Finishing my run there is a guy rocking an old-school sweat band; white with a blue strip. Good old terry-cloth headband. Do people legit wear those anymore, I mean where do they buy them?
What's the craziness that rolled through your brain on your last run?
1) Do you play any games of 'luck' when it comes to stop lights or cross-streets?
2) Have you actually ever SEEN a pair of shoes get it to the top of a telephone wire?
I have no throwing arm, so I'm always slightly in awe of whoever could chuck them up there.
3) Ever work in sewage or construction where your job was the port-a-potty detail? How often do you guys actually do the maintenance?
4) Last song stuck in your head during a run?
Related posts: