This runner is a full-on weather wimp. There, I said it, all of you Minnesotans, New Yorkers, and residents of states with 'real' seasons can feel superior to me. BUT, let me at least say in my defense that I'm also OCD enough of a runner that barring getting sucked up into a twister would stop me from getting a run in…at least some kind of run. Cut to me running in place in some kind of bomb shelter. 😉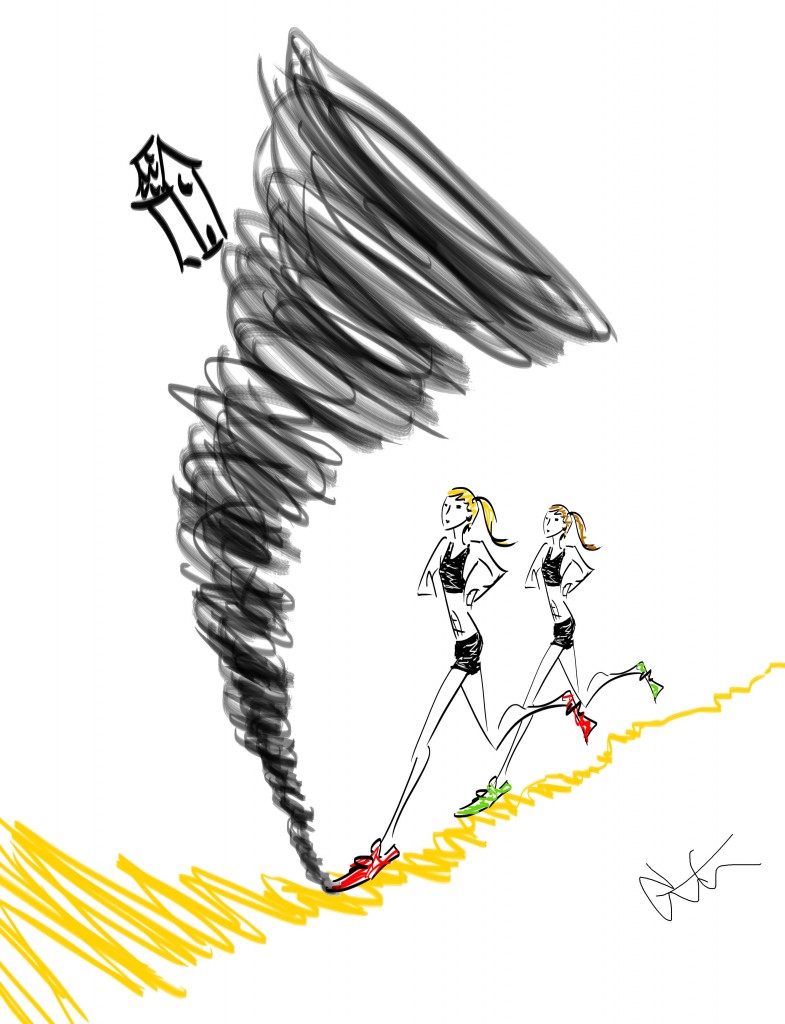 But back on topic, I don't envy those who get their white Christmases because while snow is pretty to look at it brings those bone-chilling temperatures. In the Northwest it gets cold enough for me, and that wet cold with a windchill is plenty enough for me. Here comes winter so time for the annual Runner's Weather Advisory spiel!
* Bundle, Baby: This sounds 'obvious' but I've come to learn it's better to err on the side of over-dressed and winding up a bit overly-warm than the opposite. Running with cold muscles is just begging for an injury, this isn't a joke people. ESPECIALLY if you're warming up for a race or workout; don the sweats, gloves, hats, you name it for your warm-up. Once you're sweating bullets then you can peel off the layers. You'll be safer and your workout will be more EFFECTIVE if you're warmer. True fact.
* Slip and Slider: There are TONS of leaves where I live and when it rains it's slick as heck on the roads. Be careful and this is when staring at your feet is okay; maneuver around navigate and as best you can. Fun fact: the most slippery time of year is after the very first rain after a dry-spell.
* Treadmills Aren't Shameful: Running purists look down on them, but I've also learned that treadmills have a time and place. I've written a few pieces on treadmill running, the most recent is HERE for Active.com. Especially in 'real' weather states treadmills can be your answer to not only getting in a run, but getting in a more EFFECTIVE run. If it's too slick to run outside at a fast enough pace, on a treadmill you'll get a more quality workout and be able to run much faster.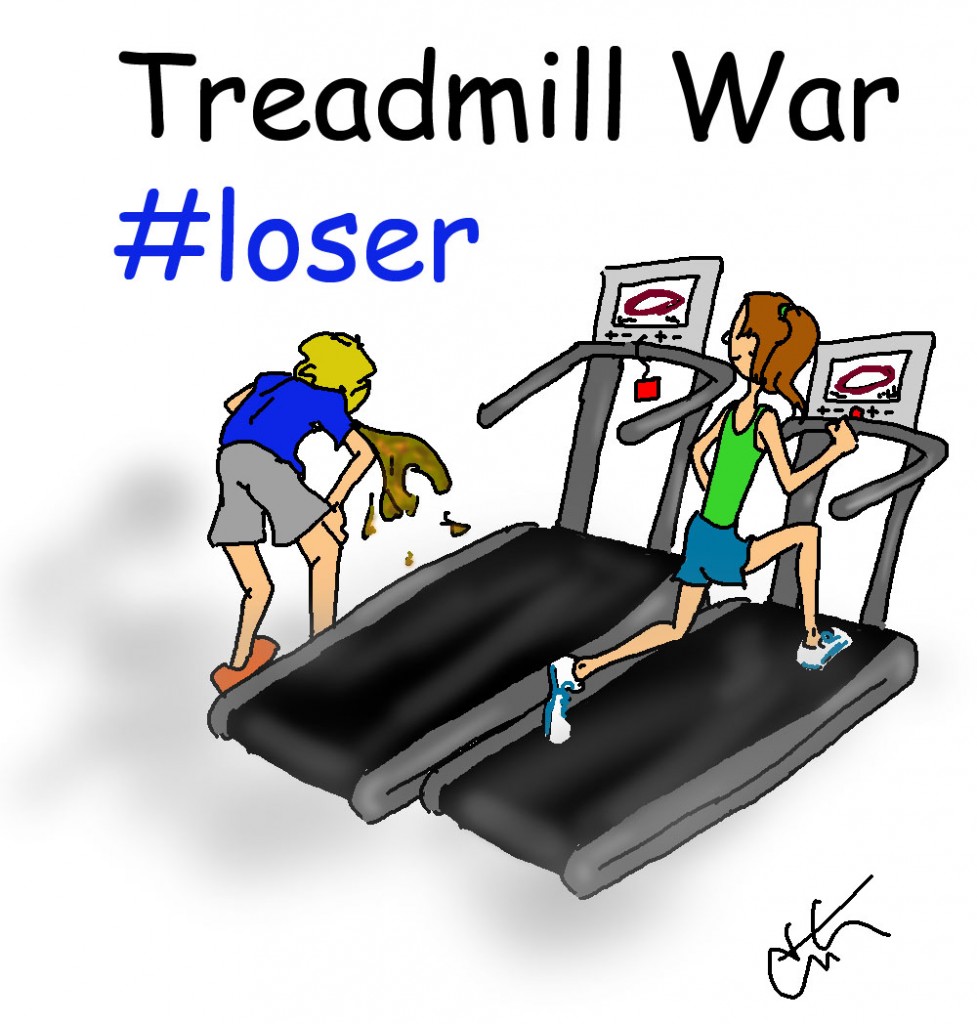 * Warm-ups and Cool-downs: I've said time and time again that for races and workouts you need a warm-up and cool-down. This is even more important the colder it gets; we already know that your body responds better and you will feel much better for your workout if you do some easy running, drills, and strides before getting down to those faster paces. In times when it is especially cold you may need to extend the time you do that easy running to ensure your muscles are indeed warm-enough. Again, I get back to this little rule of thumb: by the time your warm-up is complete you should be a little stifled and wanting to rip off those sweats Hulk style.
* Still Ice: Say what?!?! Yea, it's cold as flip but get somewhere warm and you should still be icing any 'trouble' spots. Ice baths are still 'in season' despite being especially not appealing. Don't slack on the runner rehab because of the weather; that's what the indoors is for…oh, and super hot showers. 😉
* Hydration: You STILL sweat when it's frigid outside, you won't see most of it because it evaporates quicker due to the air. You still need to drink your water and electrolyte replacement drinks.
I'm a runner, and I'd say I'm a 'normal person' weather wimp. That is I could suck it up for a run, but in 'normal' life when it gets nasty outside I'll start complaining that it's cold and it could be about 50 degrees. I also have a really bad temperature gauge, I'll feel cold it could be 50 or -50. Hey, I did handle that cryo-chamber! Oh, and another thing I don't like is the nice snot train that the cold weather brings…now THAT is a hot runnerchick look, right?! 😉
Stay safe runner peeps, don't face plant on leaves, and stay warm!

1) What is the weather like in your area? (southern hemisphere buds, you can complain that it's too hot down there! lol)
2) What's the worst you've run outside in?
For winter it's been cold and rainy, nothing incredibly insane or hard-core. But there is a run that I'll always remember that my mom and I ran in that was INSANELY windy. It was a Christmas and we both were blown darn near into the road a few times, good thing the roads were pretty vacant. 😛
3) What's your stance on treadmill running?
Related posts: