Imagine a running world much different than our own.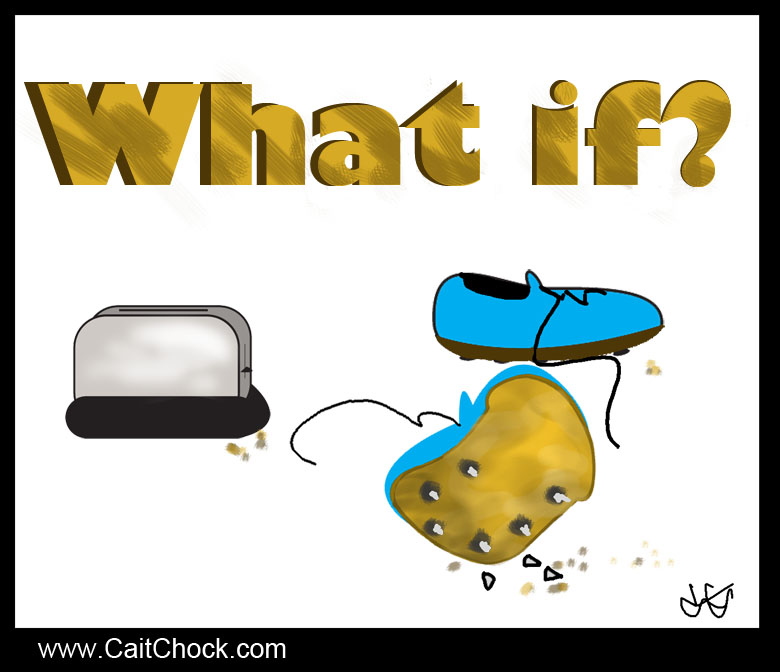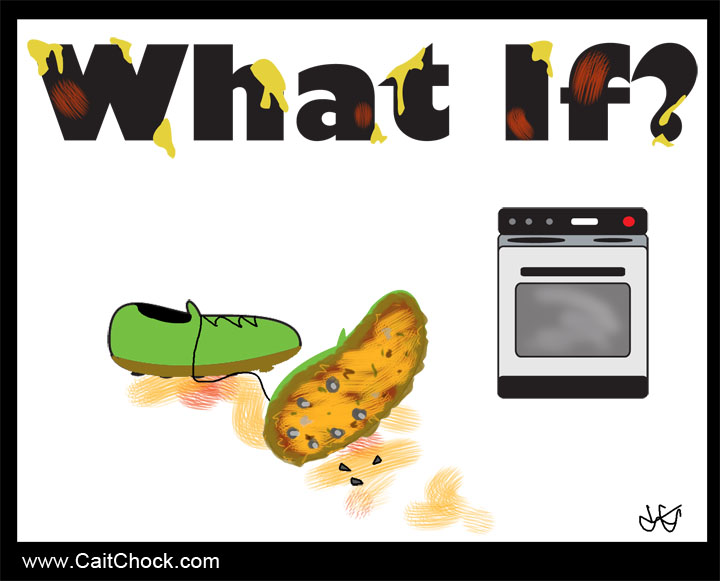 Get up, lace up, and regardless of what's actually on your feet…get running.
——
So lots of exciting things to share here!
My friend, and distance running's #1 Fan Girl, Lynn Cox and I just launched Shoeprints Ink!! It's a greeting card line devoted JUST FOR RUNNERS! Yea!! Go check out all the action and there will be more cards being continually added. Visit: Shoeprintsink.com
The first instructional comic book for runners, "Effective Mental Strategy: Race faster by out-thinking your brain", that I created was just reviewed by author Mark Matthews. He's an awesome writer and I always enjoy reading his blog, so read my review and then get sucked into HIS writing for hours and hours.
My latest Running Times article that ran in the Dec/Jan issues is now online. Go read "The Power of Protein Timing: Three windows to refuel the runner"
If you've yet to read another seriously awesome blog that I stalk on the daily, The Anxious Girl's Guide to Dating, (seriously, I think many runners can relate erring a wee bit on the anxious side!) I contribute posts there and you can go read my second one: "Table for Four: Ditching the judging, critical, killjoy"
And on Instagram…I've been hanging out with Ariel. She likes my latest running shirt a lot.
——-
Enough of me yet?? Fine, then go run.

1) Speaking of shoes and spikes, what running shoes are you currently loving at the moment?
2) What kind of food related shoe concoctions would you toss into this comic remix?
3) Anxiety and all that jazz…what do you do when you are feeling stressed, anxious, nervous, etc.? What keeps you sane and balanced?
Well, besides what I already shared…can I state the obvious: #runforsanity
Related posts: