When my legs are REALLY tired they can only manage thinking of my run in 1/4 mile increments. So I play this game in my head where I count to 4. One…two…three…four. Yay, we're done!! Well, no, the cycle just starts again.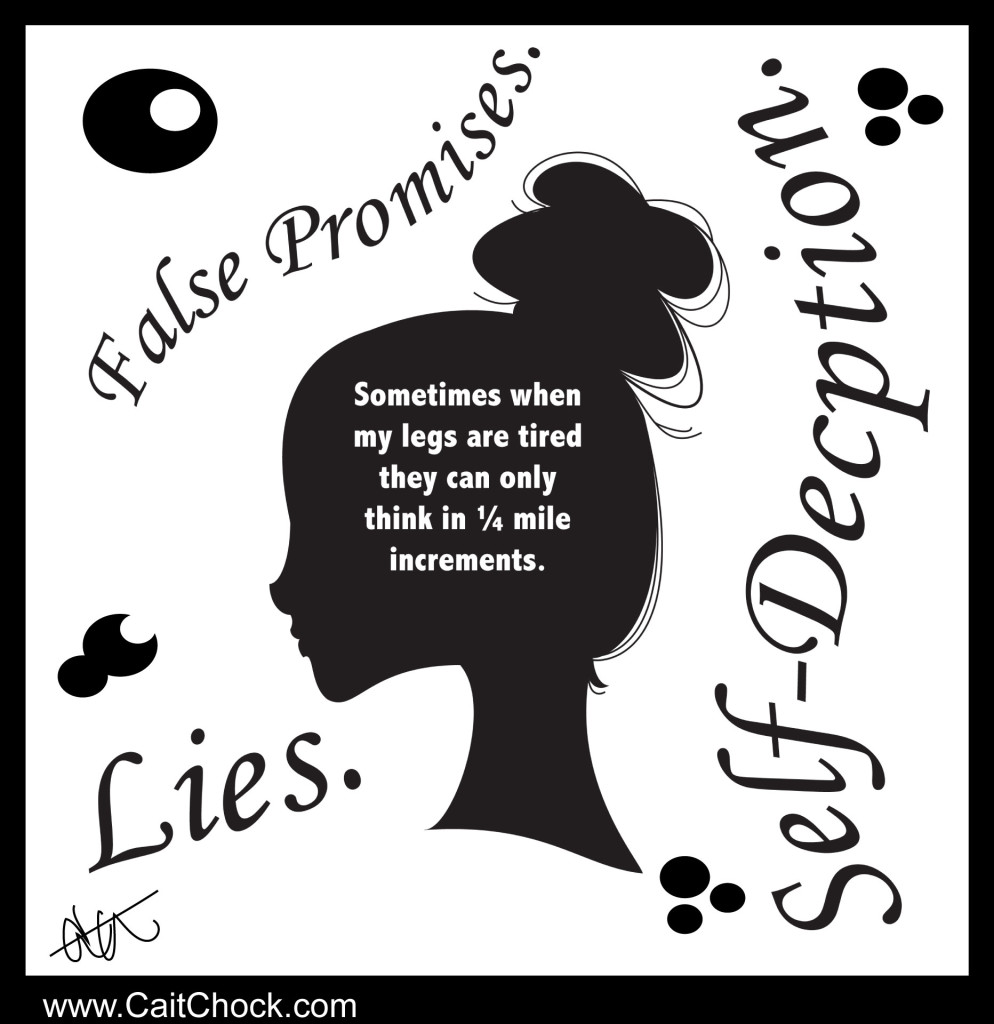 Don't bag on the formula, it works; yesterday's 9-miler was brought to you by the 'count to four' method. Oh us silly runners and our mind games. 😉
You want another peek into my crazy? Well the the little game gets better because I don't look at my Garmin during my easy runs. I've told you guys, easy runs should be EASY…and not to get sucked into getting overly competitive on our easy days, or mad at yourself if the times are slow. I'm not quite brave enough to go fully naked (aka watchless) so my compromise is I let the Garmin beep my miles but I don't look at the splits.
So then I make this whole 1/4 thing into an even MORE fun guessing game. I picture myself on a track and then think, "Hmmm, I definitely think it's been a lap. One. Now we're getting close to two laps I bet. Two…etc." So I try to predict the 4th beep and see how close I can get.
Yes, this whole, entire game is purely a distraction. It's crazy, mostly senseless…but aren't all of us runners just that?? 😉
———
My latest article "Master of the Treadmill Workout: HTS Elite Coach Brad Hudson shares his keys to making your indoor workouts count" up on RunBlogRun. If you HATE winter weather and are trapped on the treadmill, check out some AWESOME workouts from one Mr. Brad Hudson and you'll see the results. 🙂
———
1) What's a funny game you play running?
2) If you try my cool new runner game, let me know what you think! 😉
3) What's a treadmill workout you do?
Related posts: