Because let's be honest, running withdrawals hurt a h*ll of a lot more than the injury.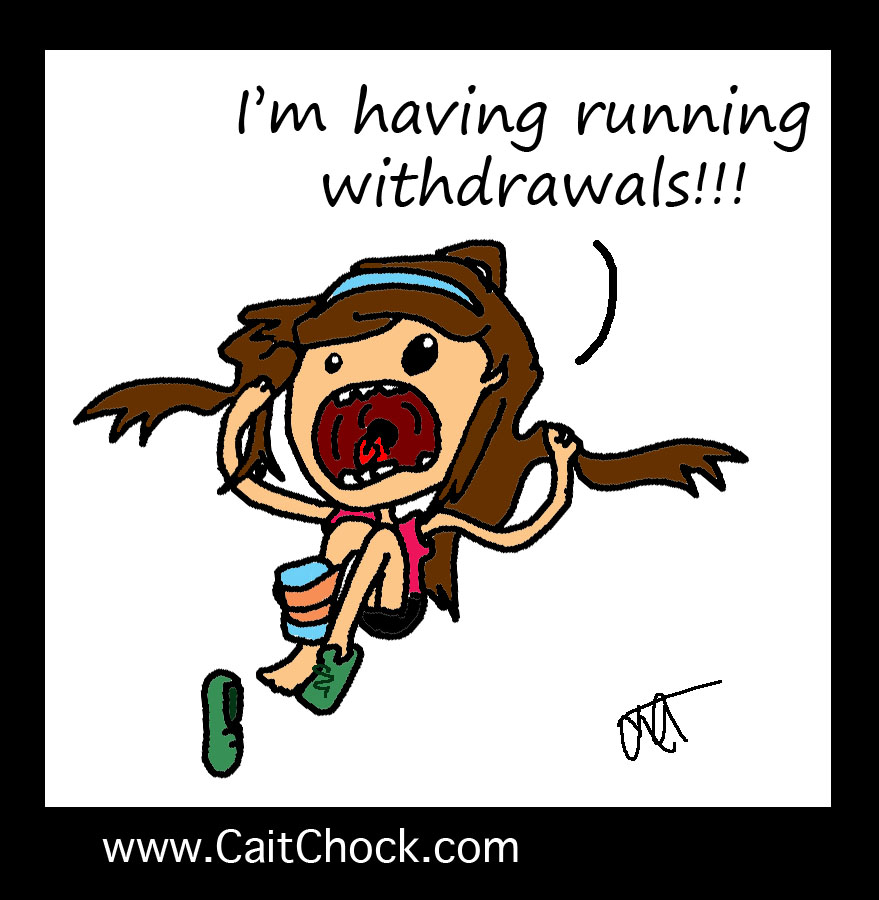 For all those healthy enough to run…be THANKFUL. Never forget that, on the days you really aren't jazzed to suit up and start, put it in perspective. Would you rather be chained to the cross trainer?
Our runner hearts go out to all the currently injured runners…we'll donate some miles on your behalf. Heal up, cross train like you mean it, and you'll be back at it again in time. Don't go mad until then though!
——
Posts all about Running and Injures
More Motivation for Runners
Even runners going through withdrawals can at least LOOK runnerchick chic in an Ezzere Tee!!
Tips for Cross Training
——
Related posts: