Running is one of those sports that is pretty much you against yourself. But that's not quite right because running FORCES you, if you want to be your absolute best, to rely on a few key other people as well. There is an incredible amount of trust you must put on others in order to ultimately trust yourself and your own capabilities.

You have to have
TRUST in your coach.
A running coach and their athlete's relationship is one that is incredibly intimate; there is much said without ever being voiced.
The 'best' relationships are build to become ones that a coach can literally sense what a runner is doing and how their body is reacting even better than the runner.
A bond like that takes years of course, and finding the right 'fit' also takes time. To get that 'fit' an athlete needs to be able to have nearly blind faith in their coach. Trust is imperative.
Not everyone has a coach, so this trust must be shifted to that of the training program, whatever that may be. You see, to get the confidence one needs to excel in racing you have to have to have 'proof' by way of your training. Hard evidence from grueling workouts that you survived; you remind yourself you've outlasted the pain before and can do it again. The concrete TIMES and numbers also don't lie and offer up ample proof. You need to trust your training come race day.
You need to feel comfortable with your competitors. The word trust here is slightly altered; more fitting is embracing those runners next to you throughout the race. They are the ones pushing you, driving you to reach your potential, pulling you along to times and feats you may not even realized you were capable of. You THRIVE under the presence of your competition.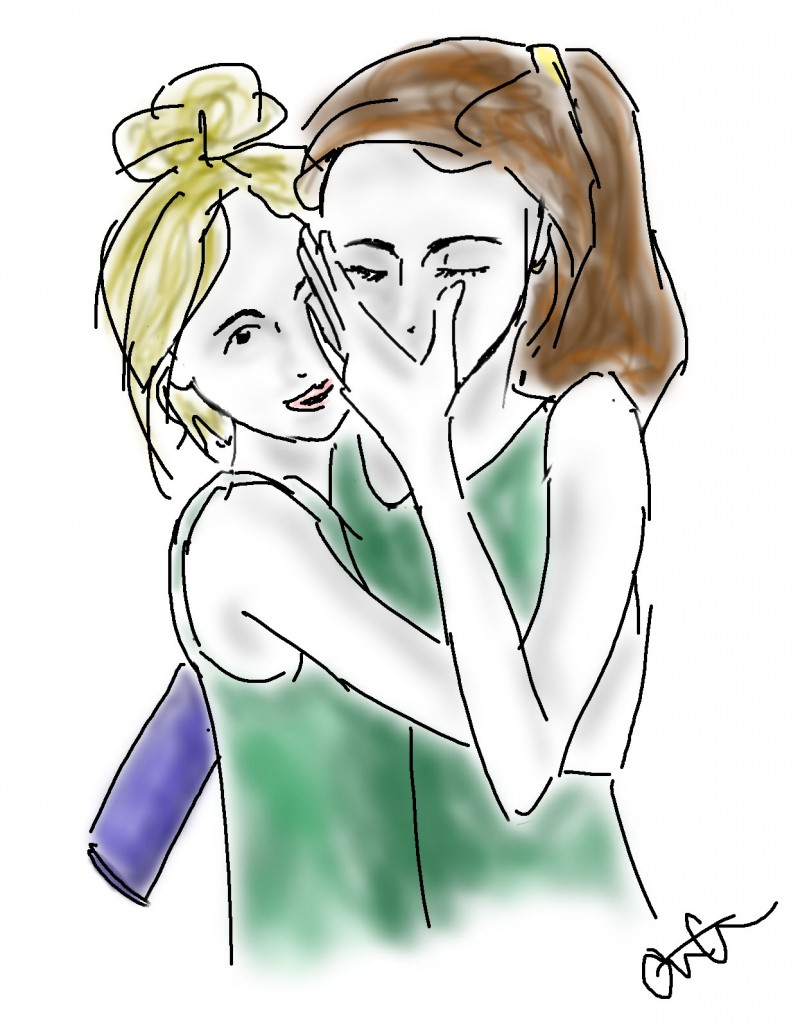 Trust is spot on for what you must feel amongst your training partners. Be them actual bodies pulling you through workouts (probably the most ideal situation) or those you communicate with online. Either way they keep you extra accountable; the shove you sometimes need to either get out the door or pick up the pace when necessary.
Physical training partners make a world of difference. Bonds of trust, reliance, friendship, and so much more are created through sweat and miles. Those bonds are more resilient than any amount of words or coffee dates. Your training partners begin to know you and have a sense of your 'running self' a bit like a coach; not to the same degree but in that direction. You need to TRUST your teammates and training partners, use that relationship as the 'good' kind of pressure when the gun goes off. Race for yourself first, then race amongst your teammates knowing they too have confidence in your abilities. Finally, race with extra confidence in seeing your teammates thrive; if you're doing the same amount of work as them, the better they do is PROOF that the better you can do.
There is a world of trust and gratitude that each and every runner needs to have in their other supporters. Be them parents cheering or significant others who accept that running time isn't selfish time; the physical therapists who piece us back together after injuries, the massage therapists if we're lucky enough to snag a rub-down from. Then there are the poor souls who listen to us rant during times of injuries or bad races; give us some time to vent but then push us to get into a positive and proactive mindset to keep moving forward.
Running gets coined as a selfish sport but it isn't so long as each runner acknowledges they are NOT an island, but that they have a network of those they must rely on and TRUST in to reach all of those lofty goals they strive for.
1) Who are some of the people you have trust in and 'use' to become the runner you have become and want to be?
2) Do you have a coach? How long have you been with them and what is that relationship like?
3) Name a source of support you get that is a non-runner.
My little siblings (getting not so little) are blessed with coordination so compete is other sports…hehe.

Related posts: