Because this is as close as I can get to having Runner tattooed across my face.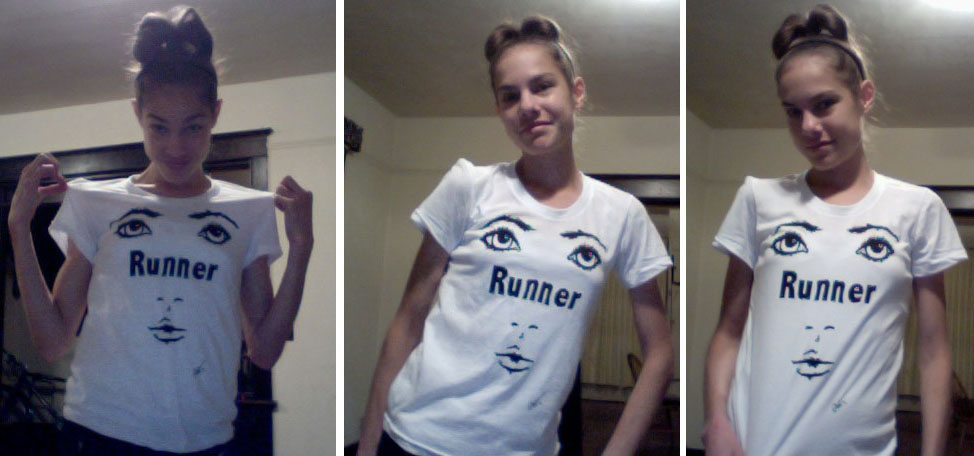 I love this design because it pretty much sums it all up. Succinct. To the point. For once, the runner/writer who is forever using TOO many words is able to embrace brevity.
Runner. That I am. You most likely are too. It may not be written on our faces, but it etched on our bones. It is written on the soles of our feet, or at least on all those blisters!
Runner is splashed across our personality in more ways that we probably even realize.
If you are a runner you know it. You don't need it tattooed on your face because it shines through without it. But let's admit, it's still a pretty cool idea…so wear the shirt and save yourself the painful needle time. 😉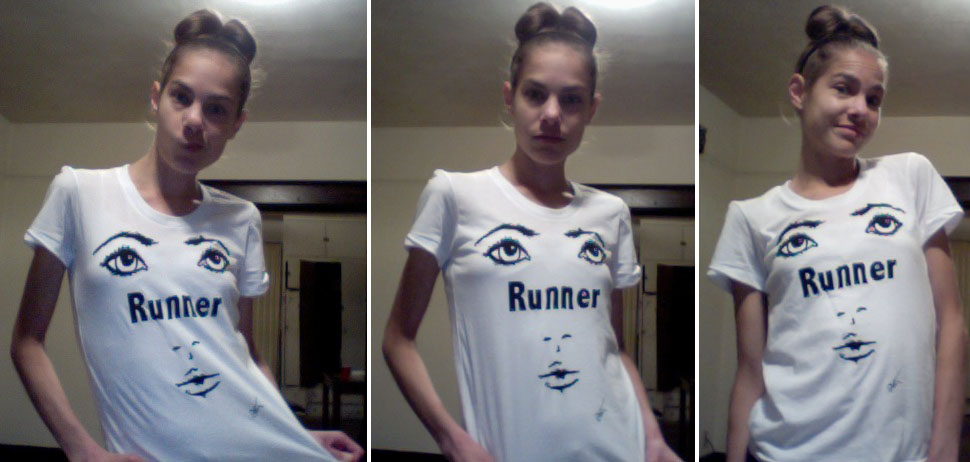 This is the NEWEST addition to my personally designed running shirt line! And perfect time for the holidays, no? 😉 Screened on white, American Apparel 50/50 tech tee. Check out all of the designs and get yours today…then go get your run on!
1) If you could get one word tattooed across your face what would it be?
2) What is one way runner is splashed into your personality?
Related posts: