Moments before the gun. All other runners slip away, left one.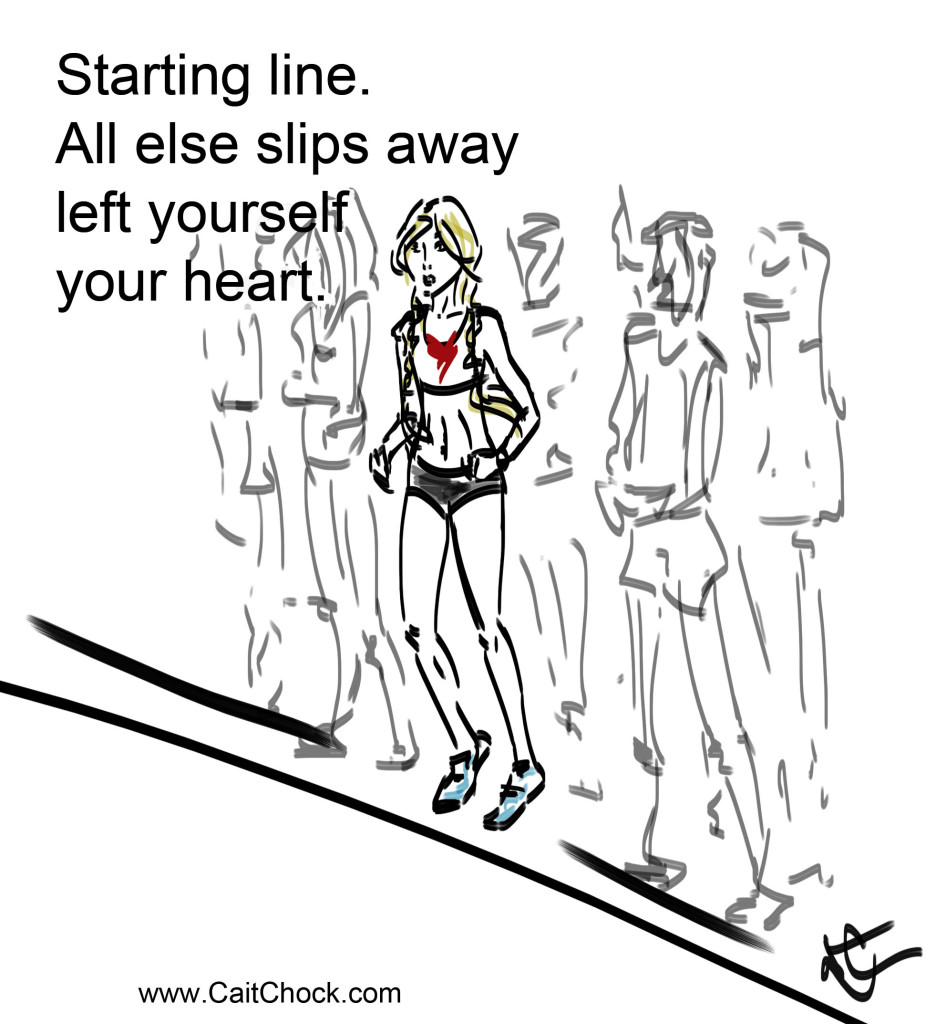 ———
More posts on MOTIVATION
Another post on Starting Line Confidence and How to Build Yours
Talk about one cute chicker from the weekend!! This super fast runnerchick was the top female and 5th overall in just her first 5k!! Can you say natural born runnerchick?! At least her Ezzere Get Chicking Tee gave them a warning…keep on smoking those runnerboys. 😉

————-
1) What's usually one of the last things you do RIGHT before the gun goes off?
Related posts: