When minimalist running turned from a concept into some kind of near-cult ideology, I'll admit to shaking my head. More correctly I was soured that with the launch of the Vibrams and 'Born to Run' book release the masses became obsessed with immediately running barefoot. Everyone wanted to jump headlong into this running trend with no other reason than they thought it was the cool thing to do. I mean "Waaaaaaz up" was the coolest thing to do for a time too, no?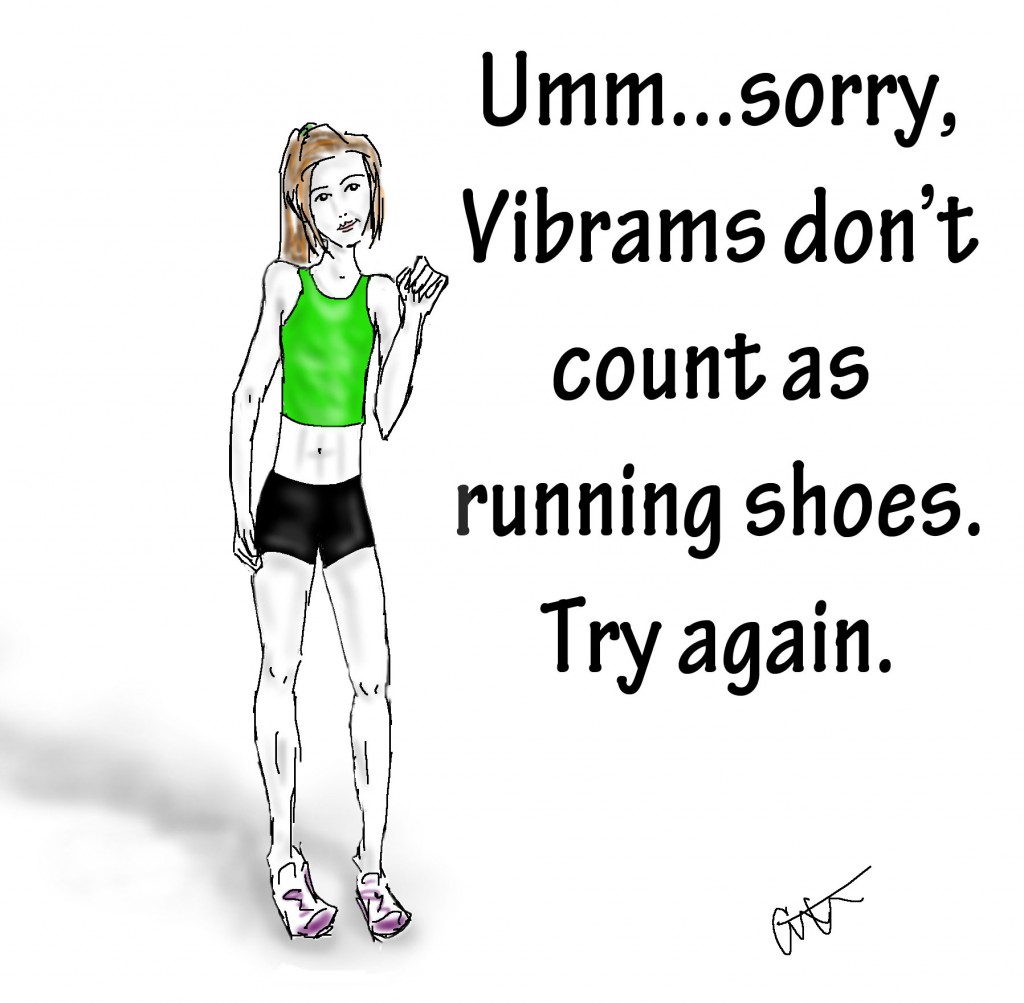 Misinformed runners were getting hurt, and THAT was really what I was stuck on or against. Well, and in all honesty I think the Vibram toe-thing is silly. I'm not anti-minimalist, in fact I began implementing Nike Free running in 2004 in order to increase foot strength and mobility. The key word there is IMPLEMENTING.
Scott Douglas, multi-running book author and editor for Runner's World, just released "The Runner's World Complete Guide to Minimalism and Barefoot Running" for which I was given a copy to read and review. I was nervous at first only because of that buzz word minimalism but I also have read enough from Douglas to have faith that rather than just glorify barefoot running the book would be true to name and act as a manual. There IS sound reasoning and logic behind minimalist running, it then becomes a matter of ensuring enough runners learn and understand just HOW to go about running in 'less' without just getting themselves hurt.
I was relieved because right off the bat because Douglas tackles the logistics and starts not at the aspect most minimalists and runners begin, the foot, but instead explains that the running body is a package. A runner's body is an interconnected machine, you can't take a single injury or problem at face value, but rather trace it back to the underlying cause of it. A problem with your foot can be stemming from your hips, you have to fix the underlying cause before the foot gets any better.

Douglas
starts by taking running and your BODY as a whole, explaining the interconnectedness of it all and then delves into minimalist theory. I believe with most things it's a matter of understanding the
'whys' before you can get to the 'hows'.
It's also refreshing that, while the author states from the beginning he's always loved running in less shoe, he shares both sides of the story, and in quite an engaging tone.
The book's informative, but it's not a text-book read.
Some of the actual running shoe stats and numbers may not have been absorbed as fully by me as others, as I'm not a total running shoe 'addict/geek', but I still got the gist. What I was more interested in was that the book tackles more than shoes and feet: the importance of running form, the importance of GRADUALLY transitioning and that injuries aren't caused or cured merely by a shoe-swap and there is still the need for strengthening and mobility work (the book includes exercises). These are all, in fact, fundamentals of running people should read outside of shoes and minimalism.
The book was written with the input and thoughts from an array of different running coaches, shoe experts, and exercise physiologists. Among them, and someone I've often sought keen insights from for my own articles, was Steve Magness. I appreciated his parts not just because of the knowledge and science there, but explaining why elite distance runners aren't all striving to run barefoot all the time, but that they still get minimalist style miles in the form of racing flats and spikes. Finally, the drills are things all runners should do and the suggestions for cooling-down or doing striders barefoot get back to that gradual implementation.
Bottom line, both from the book and in line with my own reasoning: Shoes and whatever people end up running in shouldn't be dictated by a running trend or fad, but rather what keeps them running healthfully and ideally as fast as possible. Everyone wants to be faster, right? 😉
———
Scott Douglas' "The Runner's World Complete Guide to Minimalism and Barefoot Running" can be purchased in stores or online.
———
1) What are your thoughts on minimalism and/or barefoot running? What kind of shoes do you prefer to run in?
2) Have you wound up with an injury tied to making the jump to minimalism too quickly? If so, have you learned and then gone forward with a way to include minimalist style running without an injury?
3) Douglas also asks a very poignant questions in his book along the lines of: If you are a minimalist, where does your journey to 'less shoes' end? It doesn't necessarily become when you're running barefoot all the time.


Related posts: