I had SUCH an amazing time celebrating the launch of my fitness fashion brand, Ezzere!! Thank you so much to all who came out and those who were partying with me in spirit!!
In case you were partying from afar I wanted to share some highlights of the awesome event.


My GORGEOUS and awesome models show how to own the #SweatsintheCity look. 😉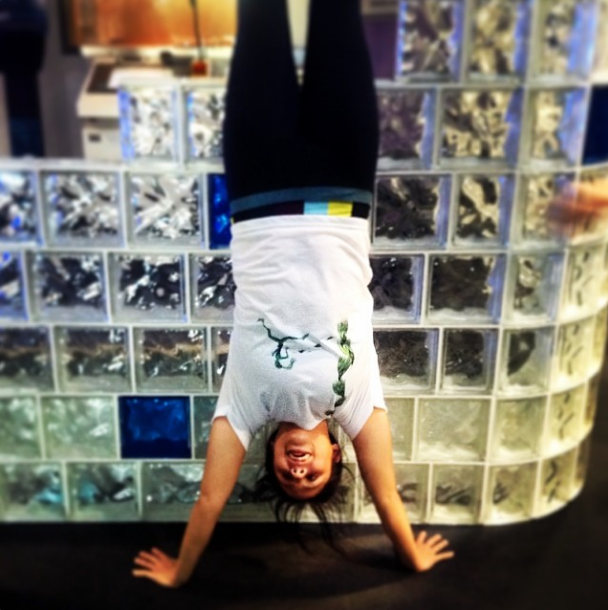 My most beautiful Baby Sis showing us all how to take the Peacock Runner Tee on a 180. 😉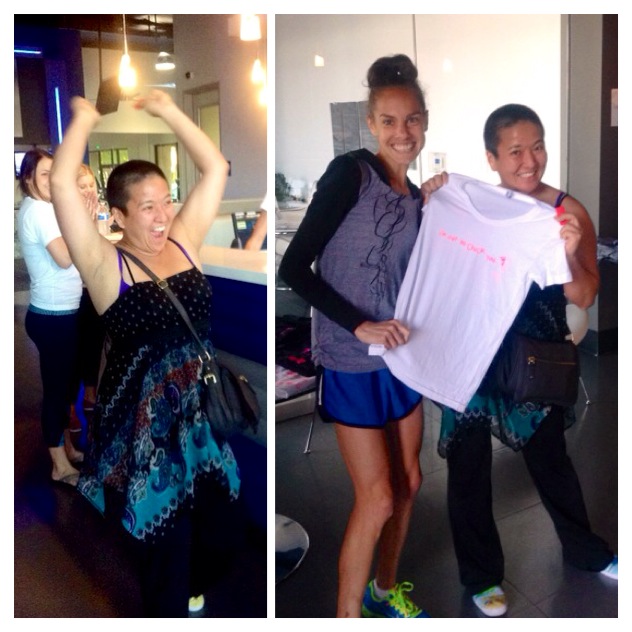 Like I said there were PRIZES, and I LOVED seeing just how excited Melanie was when she won my Get Chicking Tee!
The GRAND FINALE of the night…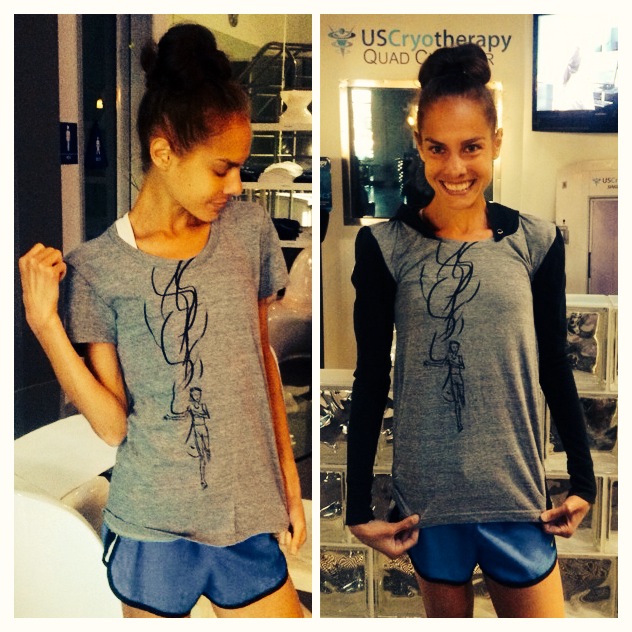 Look what the AMAZINGLY talented Laura @ TrashtoCouture did to the Run Your Fortune Tee!!! Seriously, I am speechless and in awe of her DIY fashion prowess. You HAVE to check out her site TrashtoCouture.com her SHOP filled with her one-of-a-kind pieces, and follow her on Twitter @Trashtocouture and Instagram @TrashtoCouture . I'm in freaking awe of her creativity and talent…not only is she the Queen of DIY Fashion she's a mother to two boys, and an insanely fast runnerchick. She's been beating the boys (and all the girls too for that matter!!) since she was in high school.
Having her transform one of my shirts into a gorgeous hoodie is something incredibly special to me. THANK YOU, Laura, so much…and I hope vicariously I can absorb just a smidgen of your style and fashion sense!!
The night truly was a BLAST…thank you to everyone who's been so supportive! Those who were able to come out put their own artistic talents to work and created a motivational goal poster.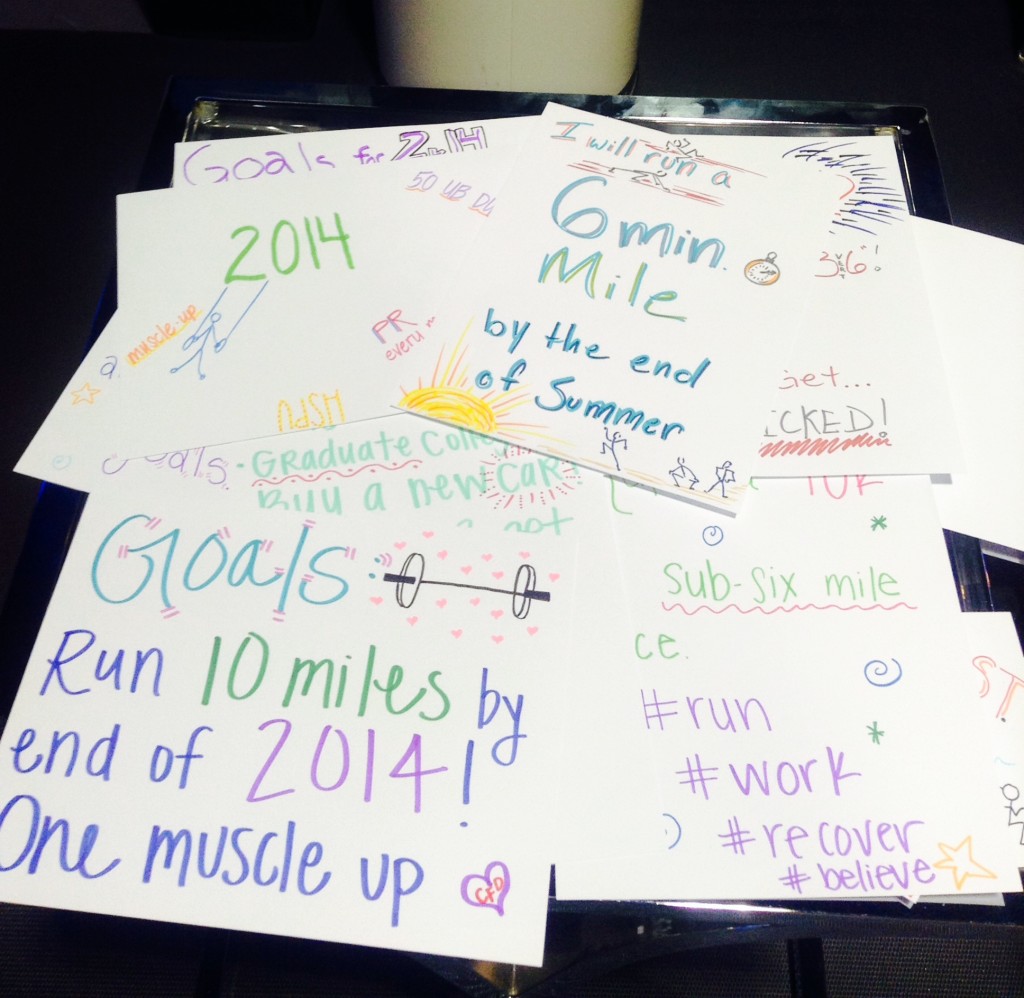 WRITTEN goals are more powerful goals. I challenge you all to take a moment, DEFINE a goal you want to reach by the end of the month and WRITE it. If you're brave enough I'd love for you to share it me!
Tweet, Facebook, Instagram or email: contact@ezzere.com with your written goal.
———-
Thank you again to Nuun Hydration and US Cryotherapy in Roseville, CA for helping sponsor and host the event.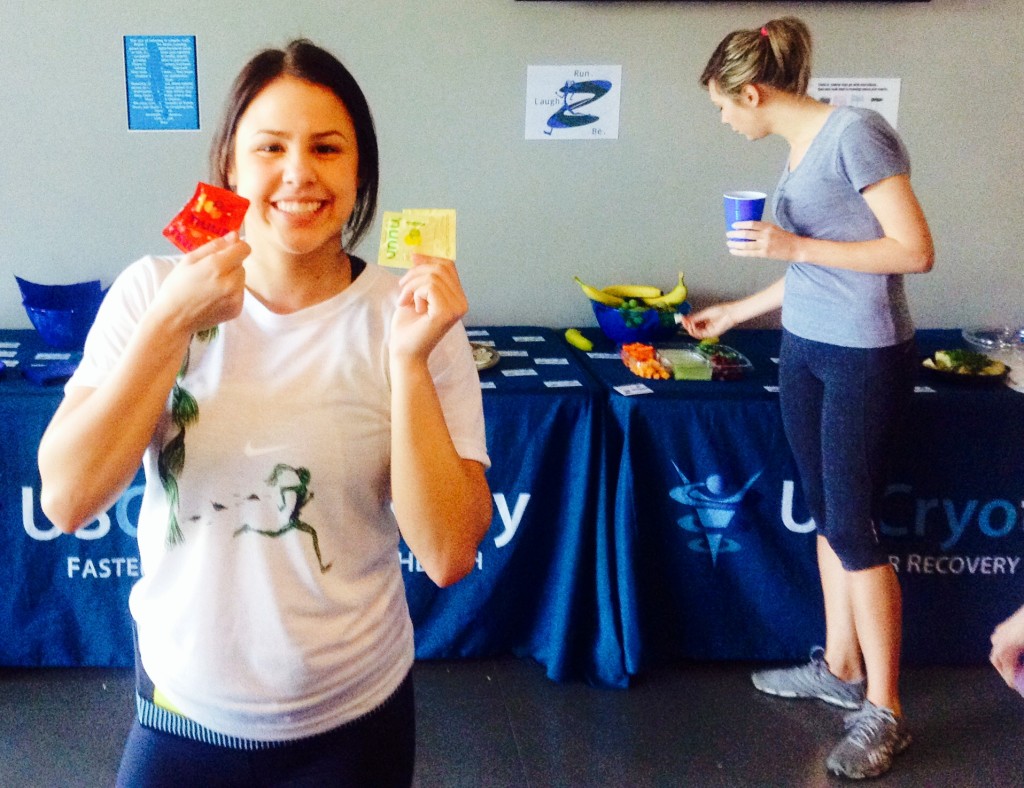 I want you ALL to be a part of the Ezzere community I'm building, don't MISS OUT and sign-up for my NEW Ezzere Newsletter. 🙂
Related posts: