I love what Sally Bergesen, founder of Oiselle, recently posted HERE. Fashion is chasing us. Atfter all the original leggings were running tights I'm sure.

Sometimes a runner just needs to rock it old school style and get back to basics. Look beyond the Garmins, the heart-rate monitors, the target zones, the iPod/iPhone widgets, connect this, upload that, FitBit, BodyBug, BodPodWod, run-a-shoe-whiz…you get the picture.
The tech world is awesome, it's always providing us runners new ways to trick our run. But even the most pimped out of sports watches won't do a thing if the legs aren't there. Same goes for running shoes that seem straight out of NASA.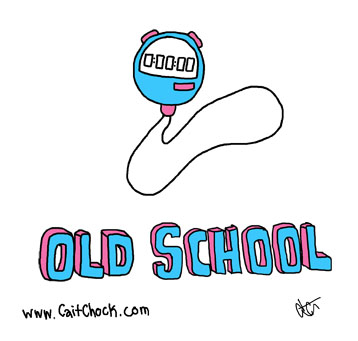 All the new running gadgets are training tools. Tools, nothing more. A tool is there to provide feedback, help guide you along. Certainly tools can be powerful ways to improve your training but a tool is not a God. Your Garmin is not, wait for it, a God.