Yesterday I was reminded why I'm a runner and have no desire to branch out into cycling. I watched as one of my roommates did this and that to his bike; adjusting things, replacing the brakes, all that good stuff. I learned some fun new terms, which are probably the non-runner's equivalent to fartleks and pronation.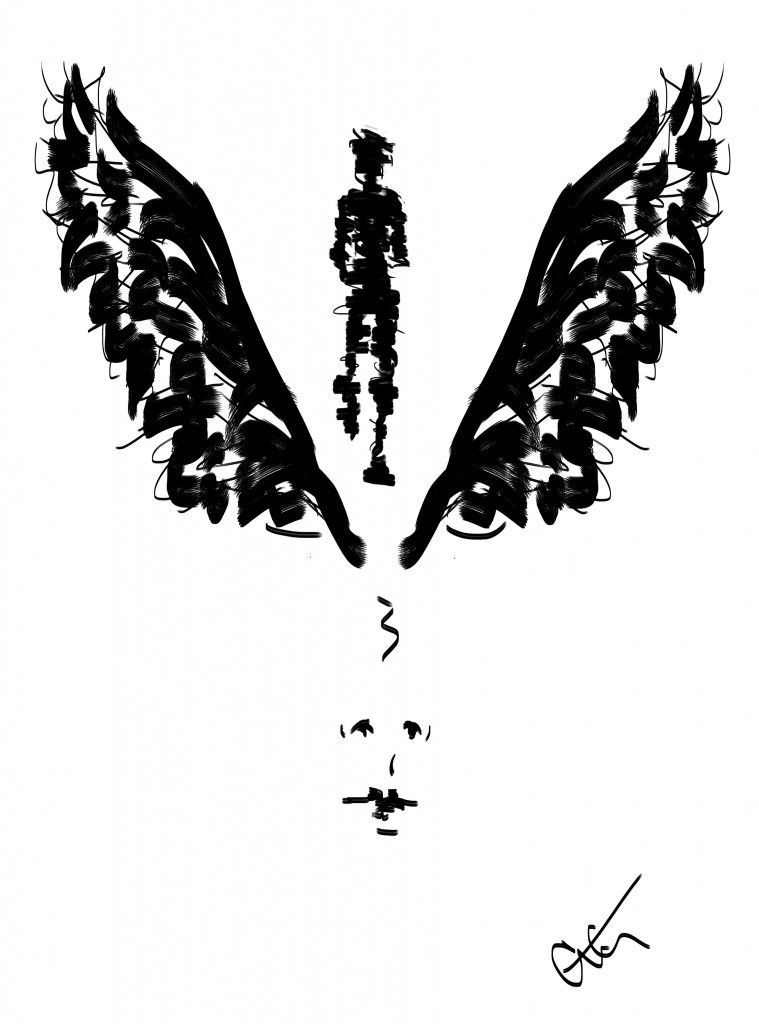 There was something about 'truing' a tire, I probably have this wrong some 18 hours later due to memory lapse, but I'm pretty sure it's just making sure the wheel is straight and aligned. The brakes have to be 'toed in'; I liked that one because it makes me think of runner toes, but here it's just that the brake thingy's have to be at a certain angle.
See, I don't bike for a good number of reasons but one of the paramount ones is that there's just too much 'stuff' and too many 'variables' that could potentially impede your workout. The OCD runner-brain line of thought I have is this worst case scenario: "I've got to get my workout it, I'm mid-way through some intervals and BAM my tire goes flat, my brakes go wonky, or something else screwy happens and I can't do my workout." Yes, the end-all to all end-alls, I can't get my workout in, I know, how tragic. 😉
With running you need shoes and that's about it. Of course the KIND of shoes are of paramount importance, don't let me under-emphasize that. But if you can tie a lace you're pretty much good to go; if you're still struggling with that there are little lace locks to really get you doing nil work.
Though in getting back to those cycling terms that I'll pretend I can now toss around in everyday conversation. Runners have to be 'true-ed up' too I guess; here it's our form that can get set off. You see those runners with their arms flailing around like they are doing the macarena, runners with a shuffle-stride and you just want to yell, "Do you NOT know how to lift up your knee?!"

I'd call the central 'true' point of a runner (any cyclists are probably cringing at how badly I'm misusing their words here, it's like if I were to say my shoe had a bad fartlek) the torso. The
core of a runner;
where if this is off you're probably setting yourself up for an injury at some point. The
hip region especially can get tight
and lead
to overcompensation issues like none other!
Thankfully us runners have built-in brakes; namely you just stop. Yea, we have the klutzes like me who have issues there, but for the most part us runners have the opposite problem with stopping and slowing down. We don't 'want' to but our brain is perpetually trying to talk us into stopping, or at least slowing down.
So for us, maybe 'toe-ing in' our brakes is really just babysitting our brain and telling it to SHUT UP, SUCK IT UP and keep running even though, yes, it hurts.
Yes, I'm a runner, I have no desire to venture into cycling. Yes, it's an awes-tastic form of cross-training and yes, my very best friend is a really competitive, hard-core cyclist, but even he knows by now not to try and talk me into it. The truth there though, is he probably knows with my coordination I'd wind up road-chow.
——-
TODAY is the last day to enter my Injinji toe-socks give-away. 🙂
BIG shirt news coming up here soon, I've got my latest design about to drop…so stay tuned!
——
1) Do you do much cycling? Are you into triathlons or biathlons?
2) What is your favorite form of cross-training?
elliptical baby!
3) If you had to say your 'true' was off, where would it be?
My dumb, annoying left adductor…right where it inserts into my glute…oh how I wish I could auction it off for parts and get a replacement for it. Do you think ebay is my best shot? 😉
Related posts: