With running, those shining races, performances worth remembering and runs where everything clicks are more just a representation of all the crappy runs, slog-fests, and uneventful miles before them. The highlights are always outnumbered by the runs done where no one else is watching, probably wouldn't even know if you did them or not.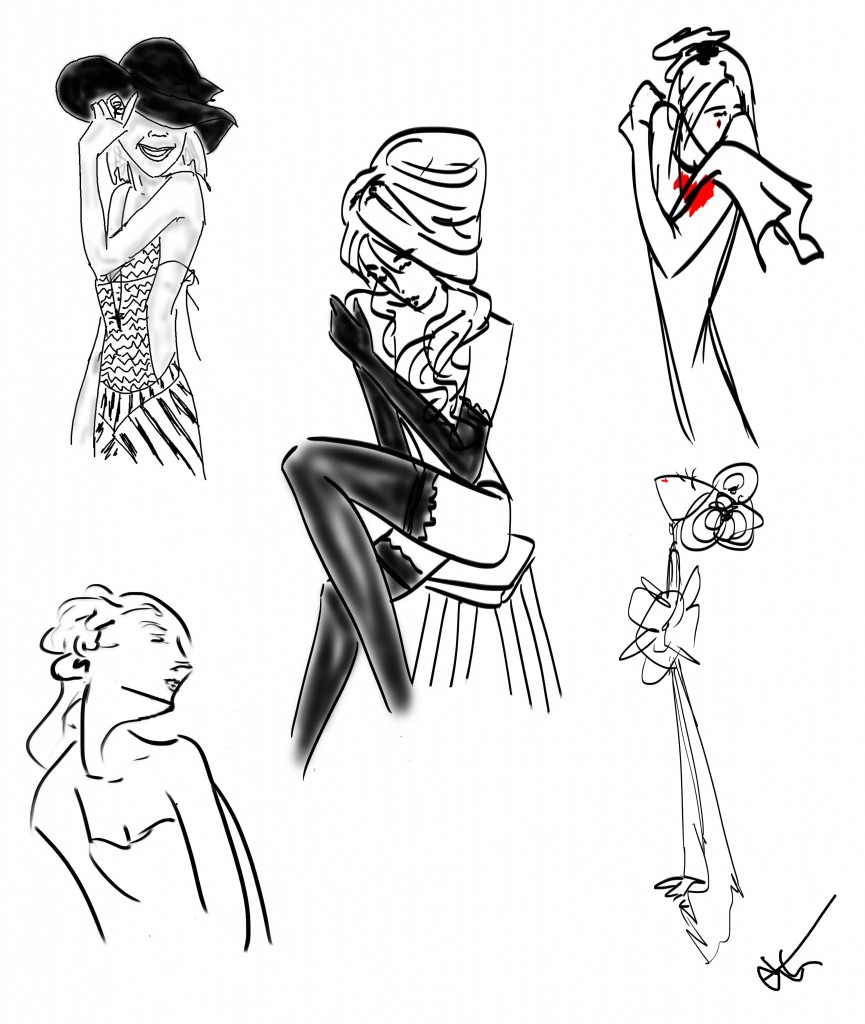 If you checked out my Facebook wall yesterday (and you should definitely 'like' me! hehe) you saw a sneak peek of a collage type of project I'm working on. It has various women, different eras and poses but it's an example of a piece of art that can't stand alone, it needs all the smaller pieces to work. Right now I'm not done and it's still needing more artwork clips, just like in running. You're constantly 'adding' to your project with every mile, every workout, each race and all the steps forward.
Running hinges on consistency probably more-so than anything else. Built into that is self-motivation and determination because it takes those two qualities to MAKE yourself consistent. After that is probably fortitude, or maybe more correctly the inability to stop, because the honest to goodness truth is that for the most part running hurts. There, said it, and even on those 'easy' runs you have to hurt to a degree because otherwise you'd just be jogging or racewalking, right?
Wow, what a pep-talk, right? But let me finish because I'm still explaining here and the point is that you can't expect to feel like you're running on rainbows most of the time; you have to expect and anticipate the fatigue and 'meh' days because they will be there. They make you a runner because runners get THROUGH those days and move onto the next workout, be it a slog-fest of one of those workouts where you feel everything clicking and you're just ON.

Your running is made up of each and every mile, it's not just the glowing PR's or the runs where you swear you saw a unicorn shi##ing rainbows and a leprechaun bathing in his gold. (Sorry, sort of an inside joke there…that's my reference to where everything is 'perfect'.) Now, there WILL be those days where you spy that unicorn, the runs where you feel like you're outside watching yourself achieve something you didn't know your legs were capable and you think, "Am I REALLY running this fast…by gosh, I AM!"
I also wanted to touch on the fact that you can't let a single run define you. You can't let a single really heinous race, workout or run get to you so much so that you DEFINE it as yourself or an indicator of your fitness. For these runs here is where it's really helpful to remember that running is representative of the whole, and that crappy workouts come with the territory; you need them to build mental strength and also take them as learning opportunities. See if there is a REASON why you sucked so hard (sometimes there isn't a reason either), try and learn, and then shower off and move forward.
Though, those unicorn runs only come BECAUSE of the regular old miles before them, and the miles that will come after them. Get through the slog-fests because they make it all worth it. And to be honest, us sick and twisted little glutton for punishment runners wouldn't have it any other way.
I get back to the inability to stop…
1) What would you say is the ratio to slog-runs to 'just regular feeling' runs then to unicorn and rainbow runs?
I'd say most are just usual runs, the 'real' unicorn runs come maybe three or four times total?
2) How do you keep perspective after really bad races or workouts?
Remember the good ones I had, chances are they were right on the heels of your epic fail.
3) Name one of your unicorn and rainbow running experiences…go!
Related posts: