When I'm not running I tend to feel I've earned to right to be lazy if I wish and that includes trolling through Netflix. I recently happened upon the gem that is 'The Increasingly Poor Decisions of Todd Margaret'; the gist is this guy continues to make his situation infinitely worse by poor judgement calls. Sometimes it's just dumb bad luck, but his lies heaped on top of it doesn't make matters any better. I thought to equate this same premise to running…I mean we've all done some not smart runner moves, shall we see them snowball?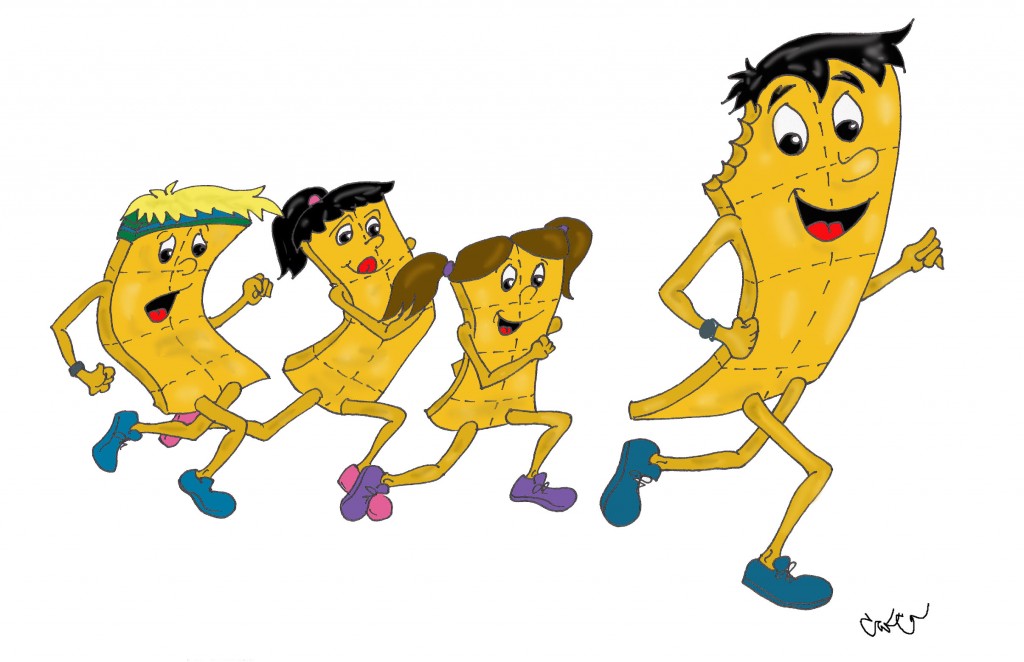 It's really easy to get sucked into competitive overdrive online; DailyMile here, Nike Plus Updates there, Twitter and Facebook bragging sandwiched in between. Talia Margaret is only trying to keep pace with the online running community when she started padding those miles. She rationalized it by saying she got confused between the km to miles conversion.
Eventually she met up with a fellow runner friend who invited her for a 10 mile run. DailyMile says Talia's been running those easily, but thanks to conversions it's closer to 6.41 max. Talia can't back out now though…strap on those running shoes and put on the big girl pants.
10 miles never felt longer, lesson learned, Girl.
Timmy Martin's always been honest with him miles but he's about to do his first workout with a new group of runners. They're all faster than him so he's a little nervous about this 6 mile tempo run. Pride is on the line though, so even though the first mile was darn near close to his 5k race pace he tucks in. He even tries to quiet his huffing and gasping as mile two ticks off; despite his best efforts his form is crumbling by mile 2.5 and he's cursing in his head for slacking on all the core work his coach told him to do about a million times.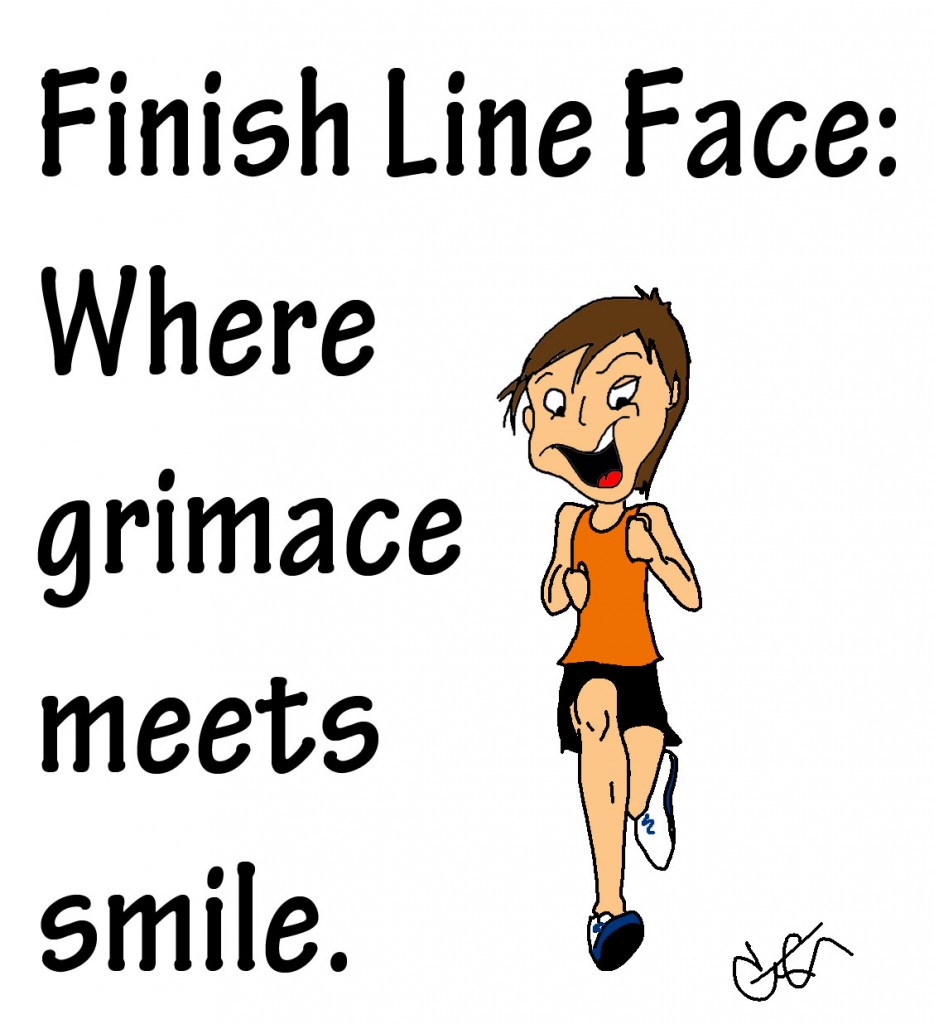 Timmy hits 3 miles, passes 5k with a new PR which is good except he's only about half-way through that supposed tempo. He passes a dog on the side of the trail, "That leash on the dog would be a perfect clothesline trip," he thinks to himself. Tempted to find any excuse to end this gruelfest he does the unthinkable: purposely trips over the dog's leash and crumbles to the floor. He yells, acting the gallant runner, "Go on, guys, don't sacrifice your workout for me! I'll be okay, I'll catch up with you later!"
He never does, but are you surprised?
When Tom Mendy's dog got snared with another runner the leash jolted him so far that his own run got messed up. He crashed to the ground in a skid, got up and for the rest of his run his IT Band was screaming at him. Well, he was in a rush when he got home and didn't think to ice that guy but rather rushed to get his burrito on. Good for the 30 minute post-run refuel window but major faux pas when it comes to runner TLC.
The next week the IT Band is getting worse, Tom's been icing but it's a little too late. He's really worried about the race he has coming up in a week, he's been training for it for so long, who would have thought a freak accident on an easy run could dash his hopes of a PR?
The race day comes, Tom's IT Band is getting better so he's toeing the line. He looks to his right and sees a familiar looking runner but he can't quite place where he's seen him before.
The runner standing next to Tom is sore like none other. He's been training with a new group of runners, all faster than him. But he's also learned the best way to improve is to train with those better than you…BUT within reason. He's adjusted the workouts, put his pride to the side, and instead of doing 6 mile tempo runs with the group he does 3 miles with them and finishes with some 800 meter repeats. He's been seeing improvement though in his times and looking forward to being able to run 4 miles with the group soon. The only bummer is that his shin is still a little sore from an incident he had with a dog's leash.
About three tiers back from Tom is a lady standing next to her friend chatting. They are looking forward to the race at hand but also working out a plan to meet tomorrow for a long run of 8 miles. Because no one is lying about their miles anymore 8 miles will be just fine, it's steady improvement from 6.41 miles and soon those long runs will be comfortable 10 milers.
We all make stupid, idiot running mistakes. But if you learn from them and move forward you AND your running will be much better off in the long run. Patience and maturity often win out in the long run. Here's to hoping you only have to learn those lessons the hard way once…or maybe twice. 😉
1) What's a lesson you learned the hard way? How many time did you have to relearn that lesson to REALLY be smarter going forward?
2) When would be an instance where a poor decision of yours snowballed on you?
3) Have you ever lied about your miles, time, PR's any of that? Conversely have you ever caught someone in a lie?
I admit to having a huge thing about people who lie on those things, it bugs me like none other…lol. Sorry if that sounds harsh! I do forgive people though if they either honestly got confused or come clean. I'm a forgiving runnerchick. 🙂
Related posts: