Sometimes a runner's already won the race before the gun's even goes off. Questions. Doubts. Insecurities. None of these belong at the starting line; starting line of a race or a workout. A runner needs confidence. NEEDS it… no amount of physical endurance, speed, or fitness can make up for it.
How one steps to the line is what separates the GAMERS from the runners who perform at about the level they do in workouts, and then harriers who self-implode.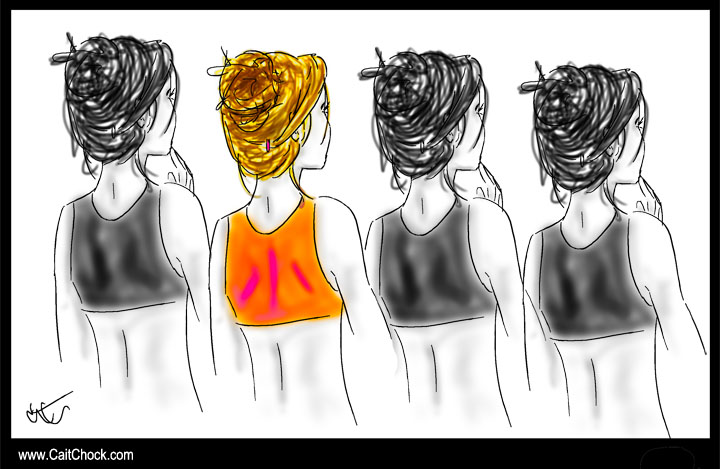 Confidence is a tricky one, it's a mental factor of running and training. Once shaken, a runner's confidence can be quite difficult to fully restore. Injuries, off days, strings of bad races, all of these plant seeds of doubt. Doubt is like a monster that, once you feed it, it grows exponentially in size. It's a voracious monster that will eat a runner whole. Step to the starting line enveloped in that ugly monster and you might as well not even wait for the gun to crack. You're already a dead runner 'running'.
By the time you step to the starting line, there is NOTHING you can change about the past. Stop any questions of, "Should I have done…?", "Did I do enough…?", etc. You can't do it, so no use worrying about it.
Don't let that scare you off, if you've got some doubts, that's only natural. And if you're currently fighting from falling into the pit with that ugly doubting monster, THERE IS still hope for you yet. It works two ways. You CAN restore your confidence. You CAN still step to the line a gamer. It just takes some work and shifting your thinking.
Usually doubts start from one of two places:
1) An Event: Events would be after injuries, poor performances, etc…it starts with a legitimate reason to question if your fitness is off and snowballs. Usually the first race or workouts back after an injury a runner naturally goes in with a little more trepidation. You need some solid performances under you belt to steamroll that confidence train back.
To help BOOST that train, remember that your talent and fitness never goes away. Your first race back may not be your PR, but trust in the process, trust in your dedication, and trust that you're only going to improve from here.
2) Anxiety and Stress: Anxiety and stress tend to spike around pre-race time. I wrote whole posts HERE and HERE on how to use those nerves to your advantage. If you let too much pressure, internal and external, load you up, it's like running with a weight vest. To help unload that pressure, usually it takes the runner looking within THEMSELVES and finding that passion and love for running that brought them to the sport. If they can get back the excitement and joy for just running, eventually the times, workouts, and races will get back on track.
Ironically, the LESS you think about races and workouts, typically the better you'll do.
Remember that NO race is the last race in the world. Yes, it can be a Championship race or a PR you've been wanting to pop FOREVER…but know that tomorrow will always come and another race will too.
1) Where do you draw your confidence from before a race?
2) How do you use a race day atmosphere to BOOST your performance compared to regular workouts?
3) Have you ever had a time when your confidence was shaken, how did you get it back?
Related posts: